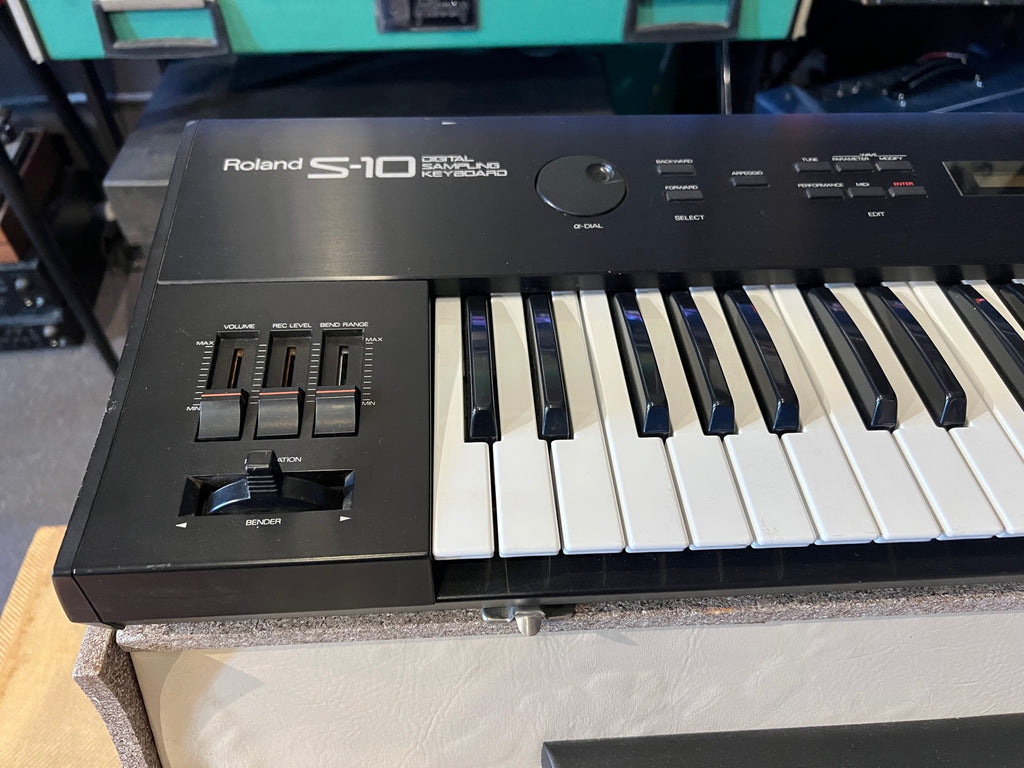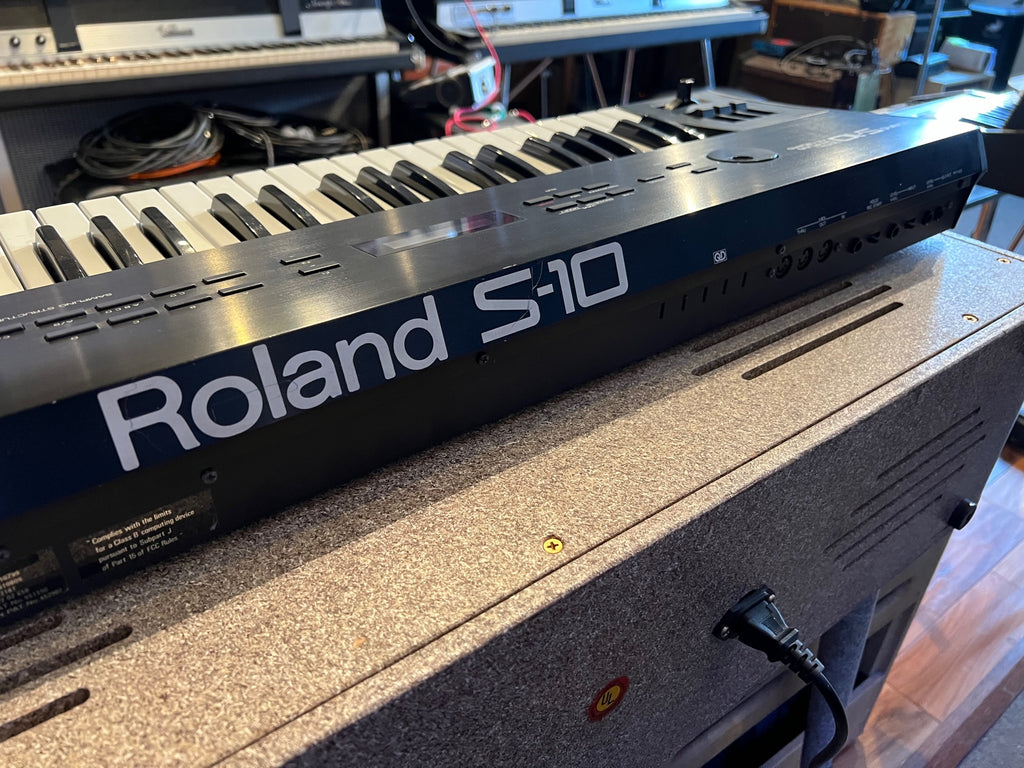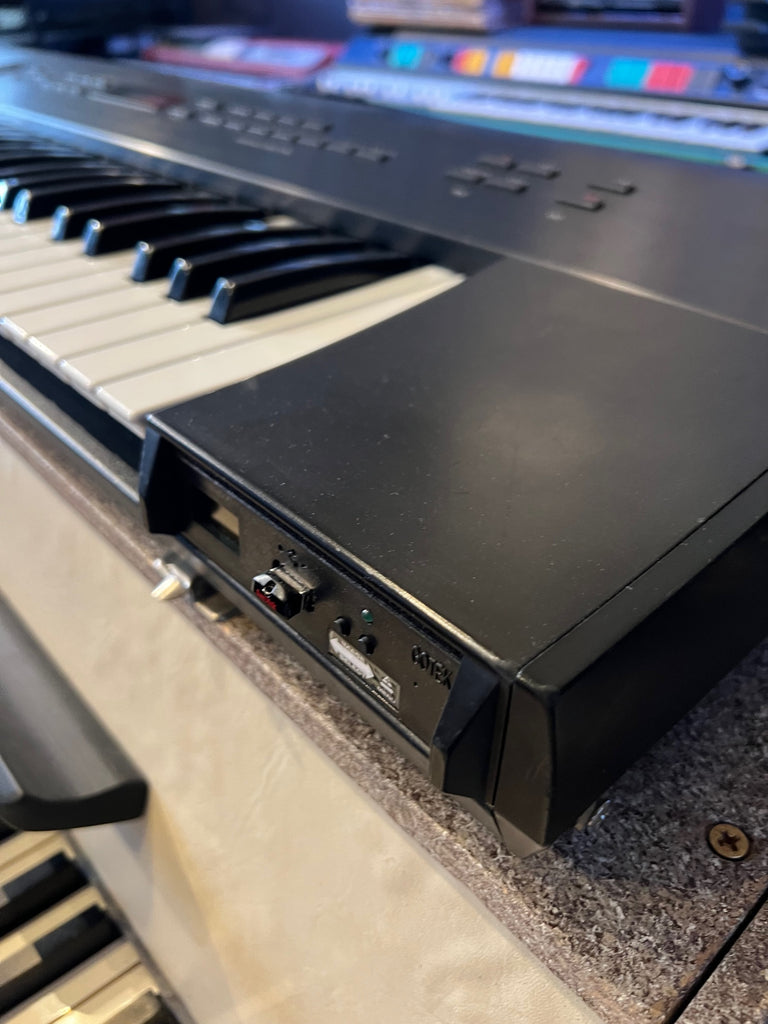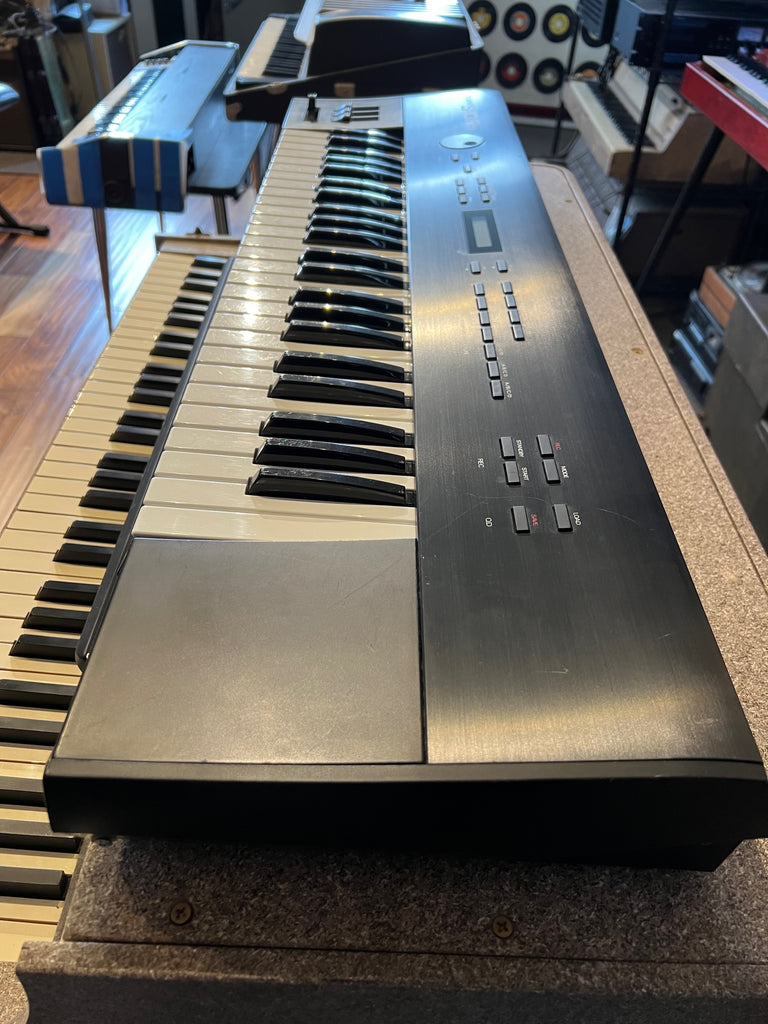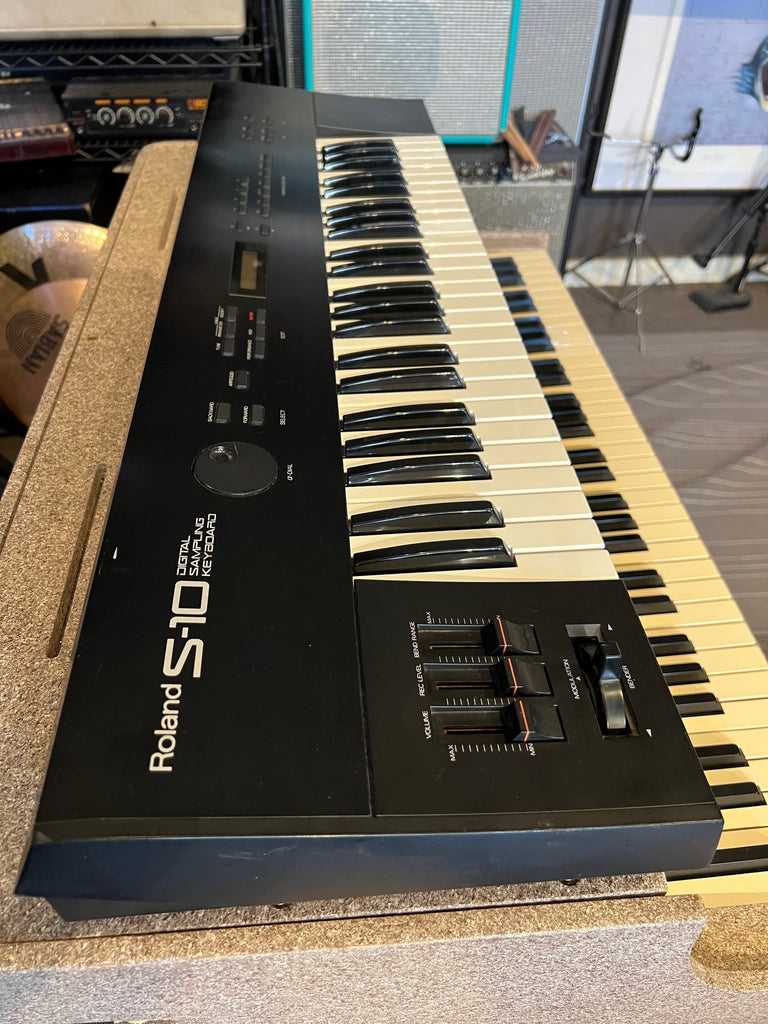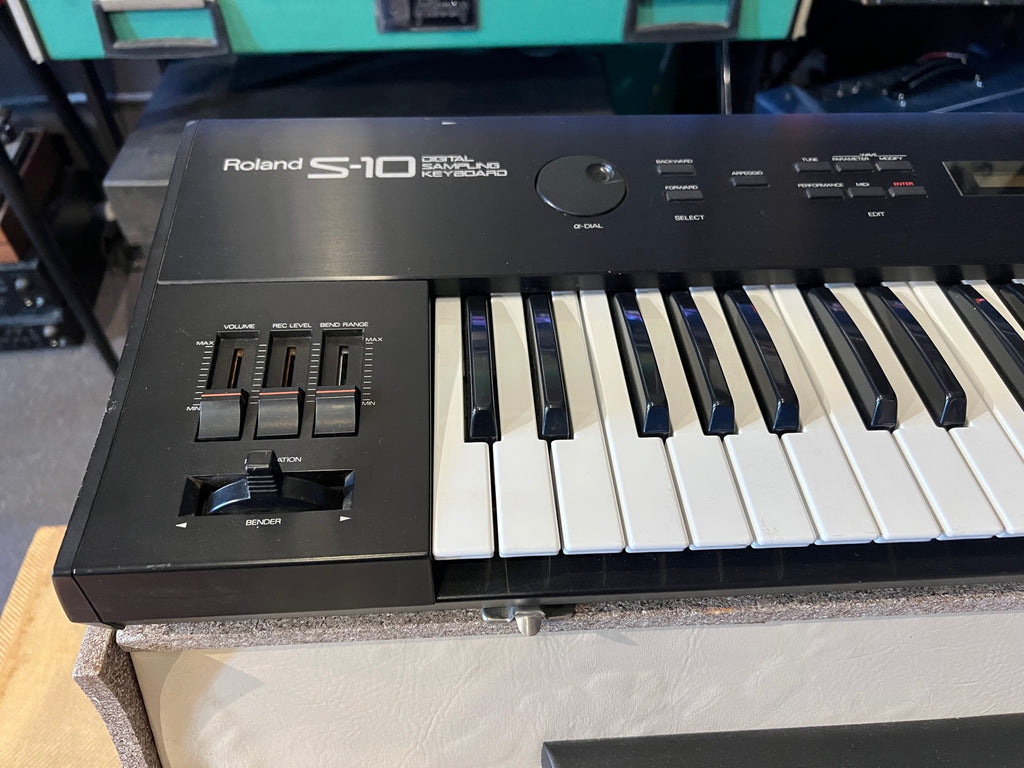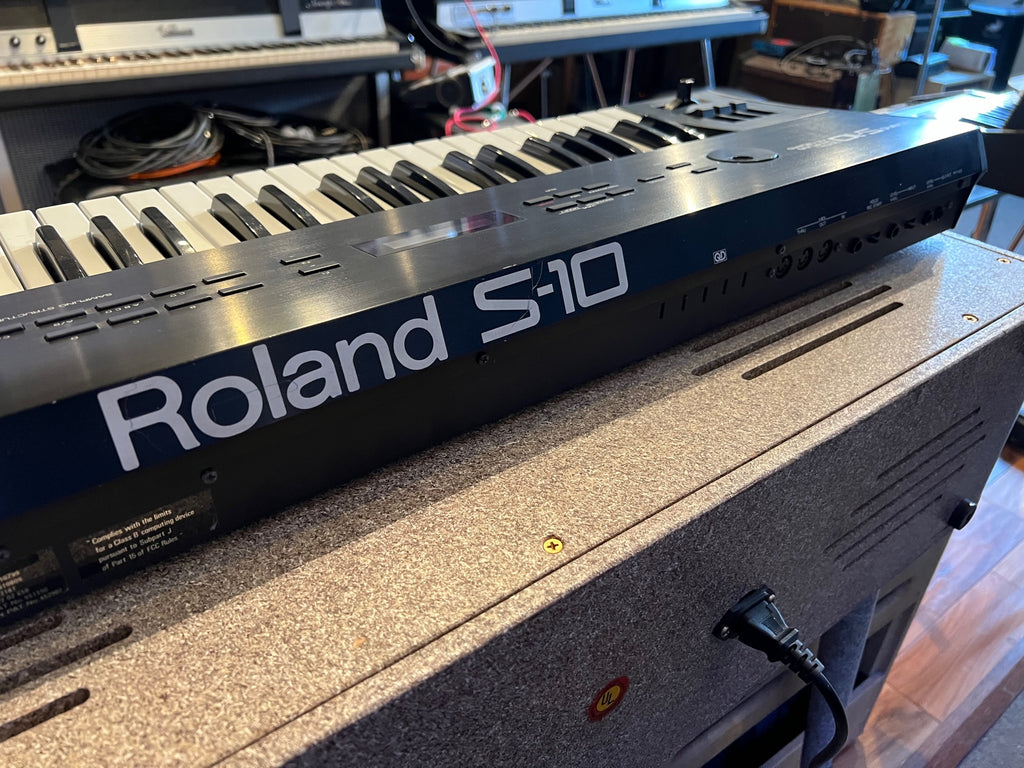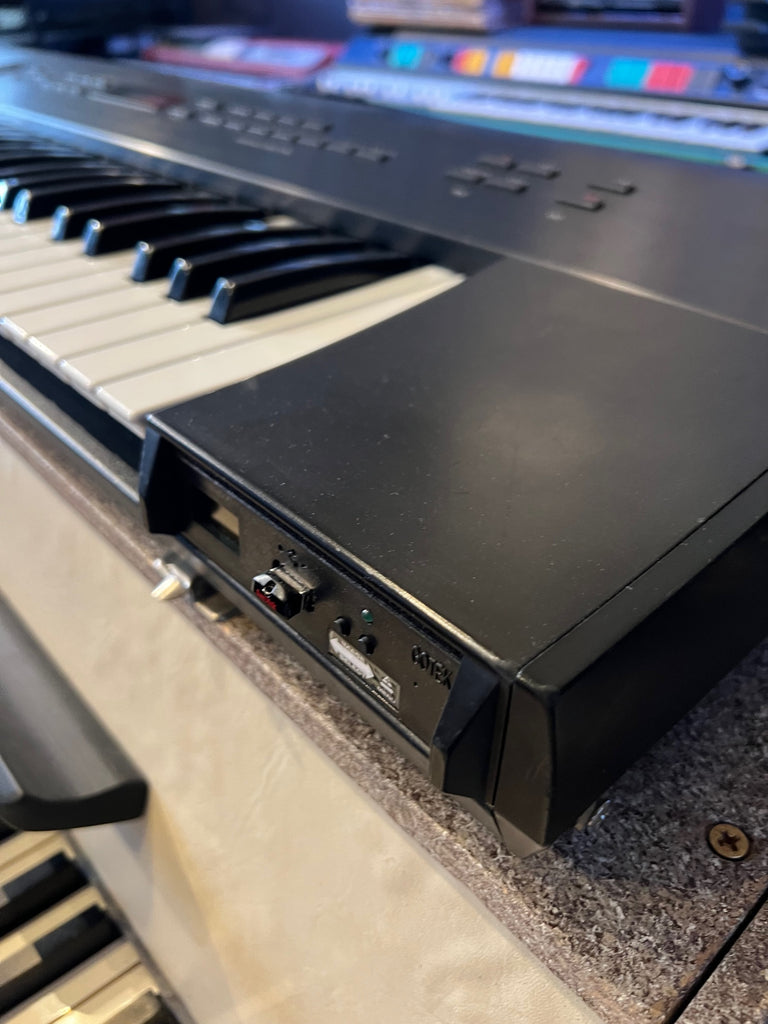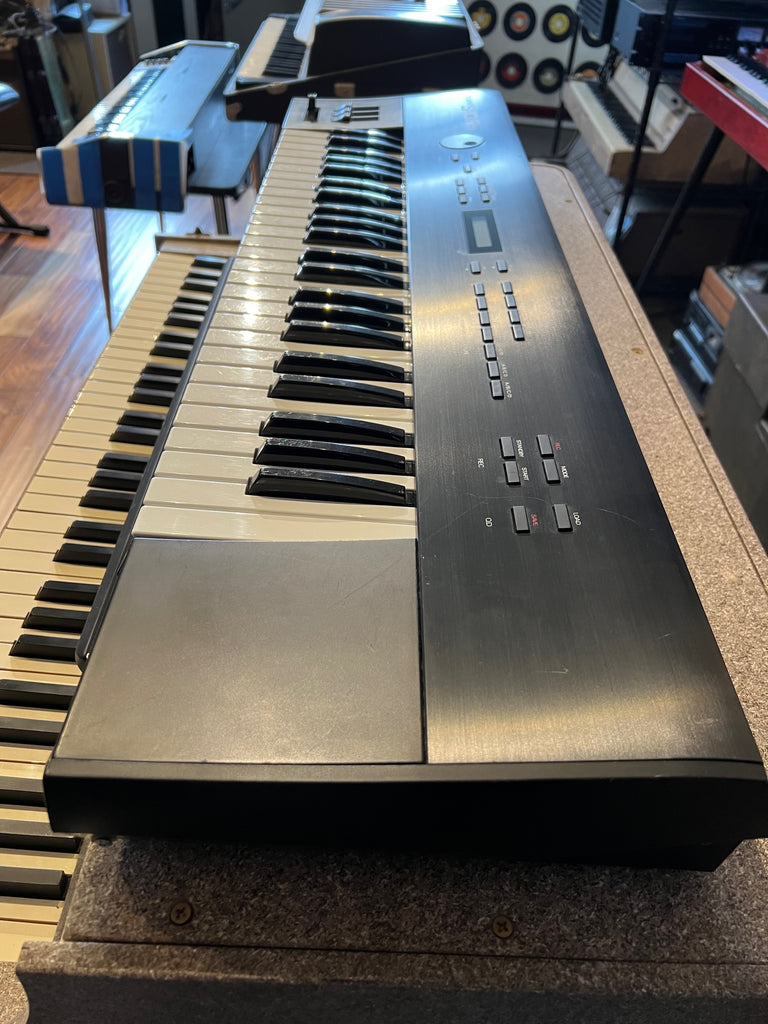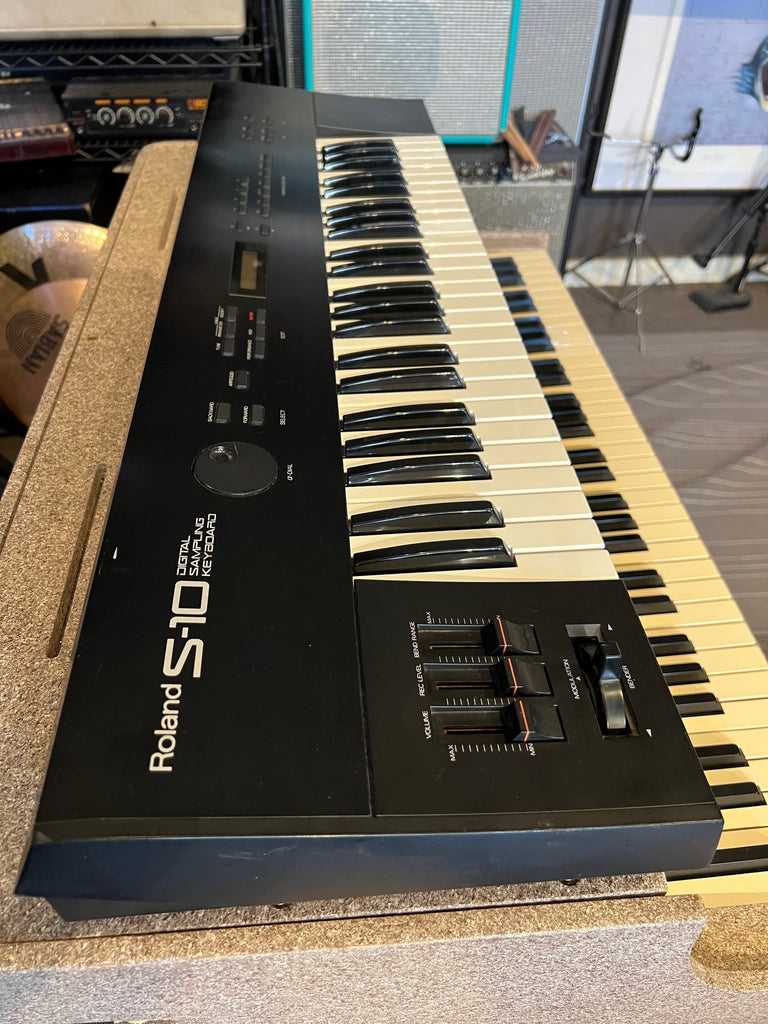 Roland S-10 Vintage 49-Key Digital Sampling Keyboard 1980s USB Mod Pro Serviced
Roland S-10 Digital Sampling Keyboard with added USB drive that replaces the disks. All the sounds are there for you to use. This instrument has been fully inspected, upgraded, and tested by our professional technician, and is backed by our 90-day warranty.
The Roland S-10 is a consumer-grade keyboard sampler. Its sampling specs are limited to a 12-bit, 30kHz sample-rate. With 256k of internal memory spread over 4 banks (64k per bank) you get a maximum sample time of 4.4 seconds (1.1 seconds per bank). Samples can be stored and loaded on a built-in 2.8" floppy disk system called the Quick Disk drive (which isn't very quick by today's standards). Fortunately the 4 sample banks translate to 4-part multitimbrality in which the 4 banks can be played simultaneously, split and layered across the keyboard and so on.

Roland has created some nice sample libraries for the S-10 which are on disk. If you find yourself looking for a sampling keyboard for general fun and use, the sample library on USB makes this particular instrument quite a bit nicer than others.
To create your own samples, although the S-10 has its limits, sampling is pretty easy and was designed for any novice to intermediate player. 30kHz or 15kHz sampling is available, and the S-10 has a pretty good auto-loop feature. The 12-bit resolution and 30-15kHz sample-rates mean lo-fi quality (which you might find desirable). Further edit parameters include sample trimming, looping, reverse, tuning, envelope editing, filtering, velocity effects and hi-pass or low-pass filtering.
The instrument is in very good shape (see photos), with some normal cosmetic signs of use. Works as it should.