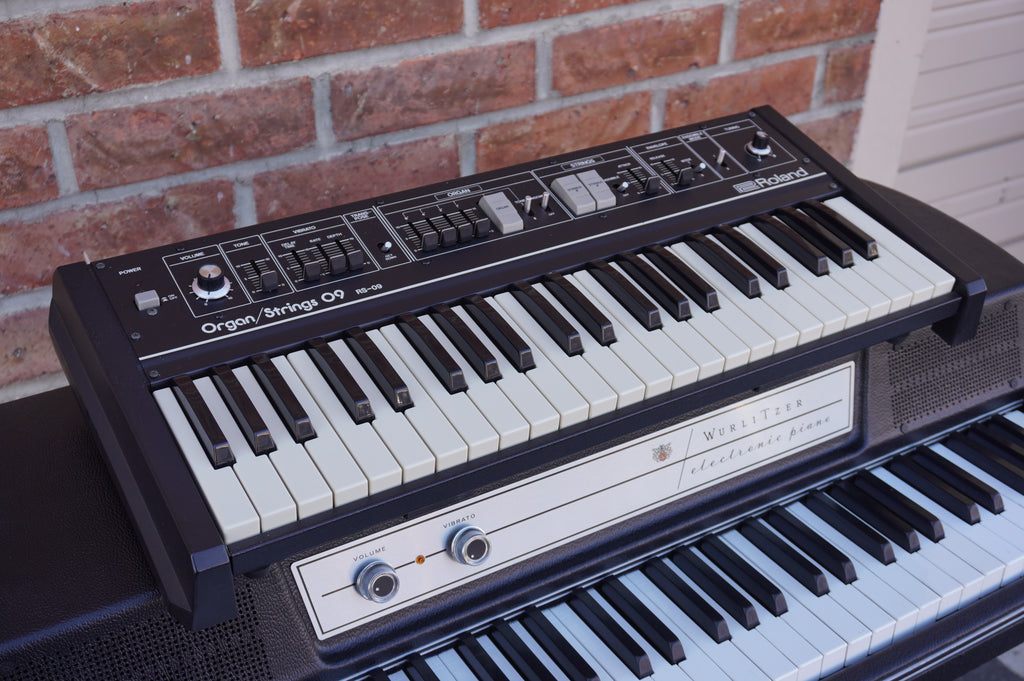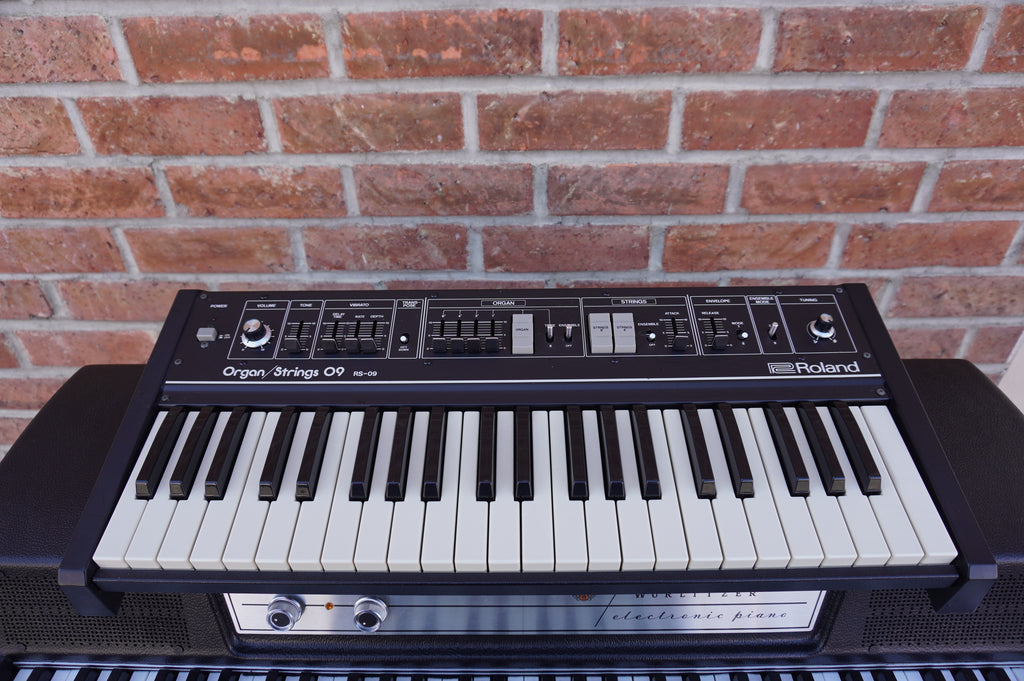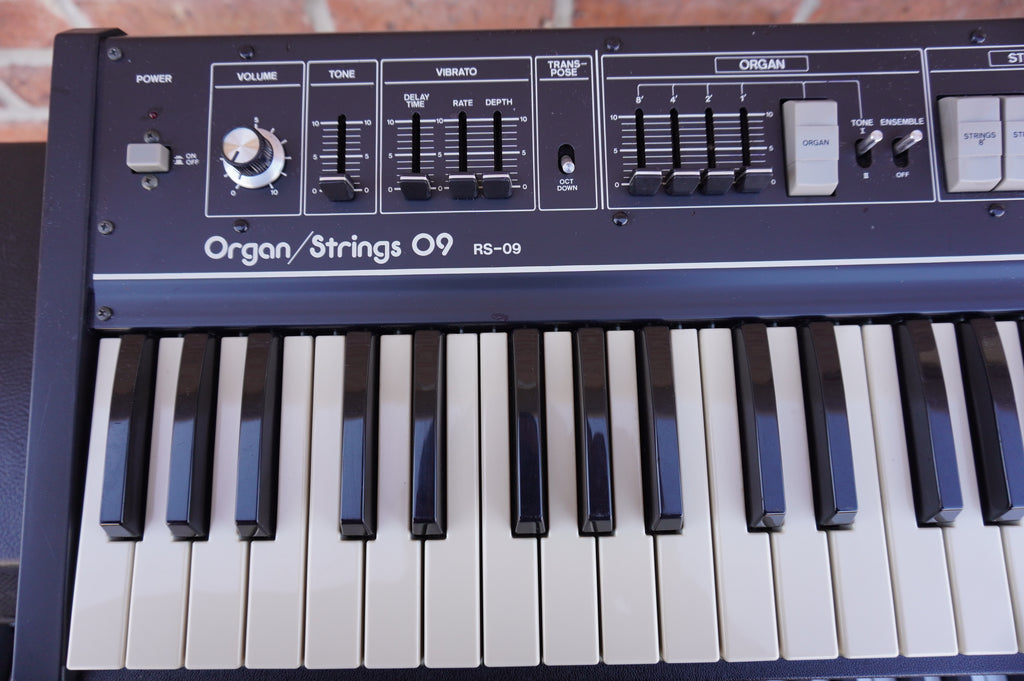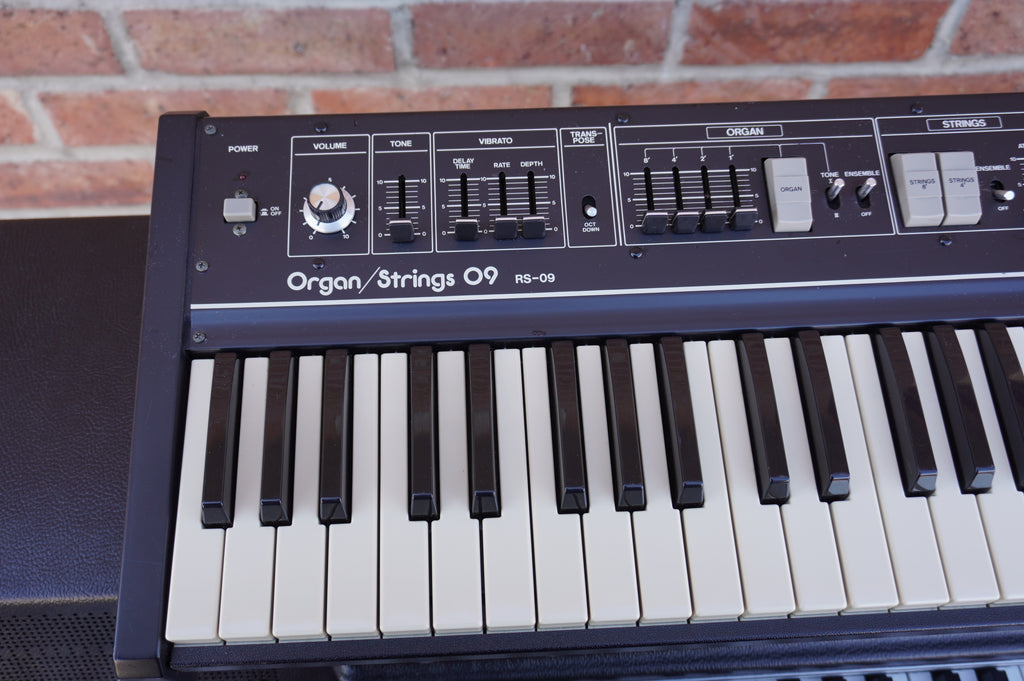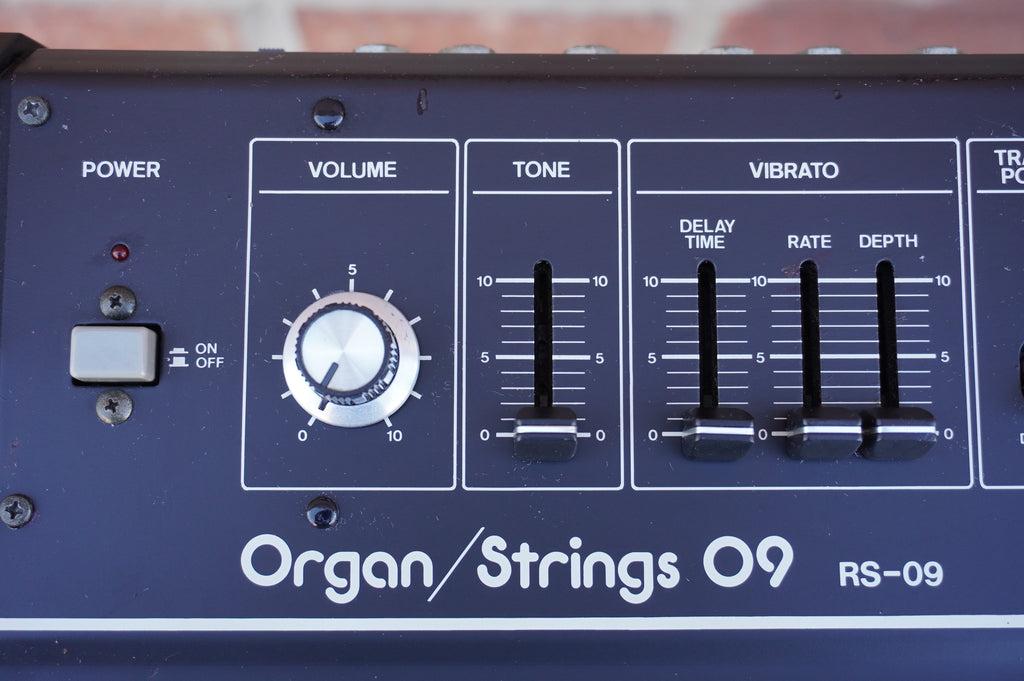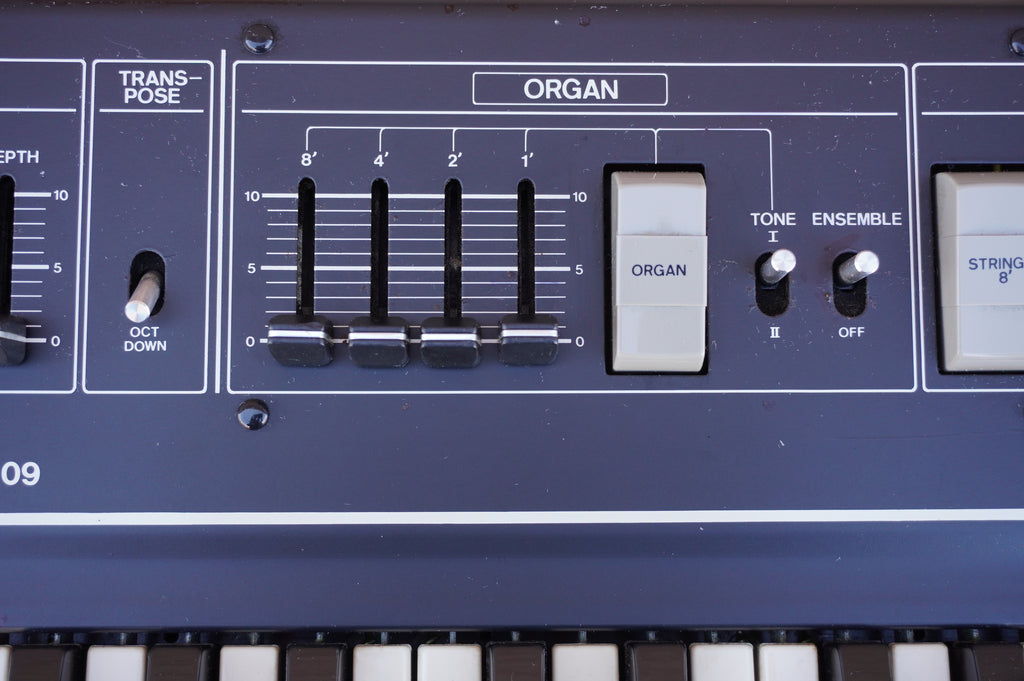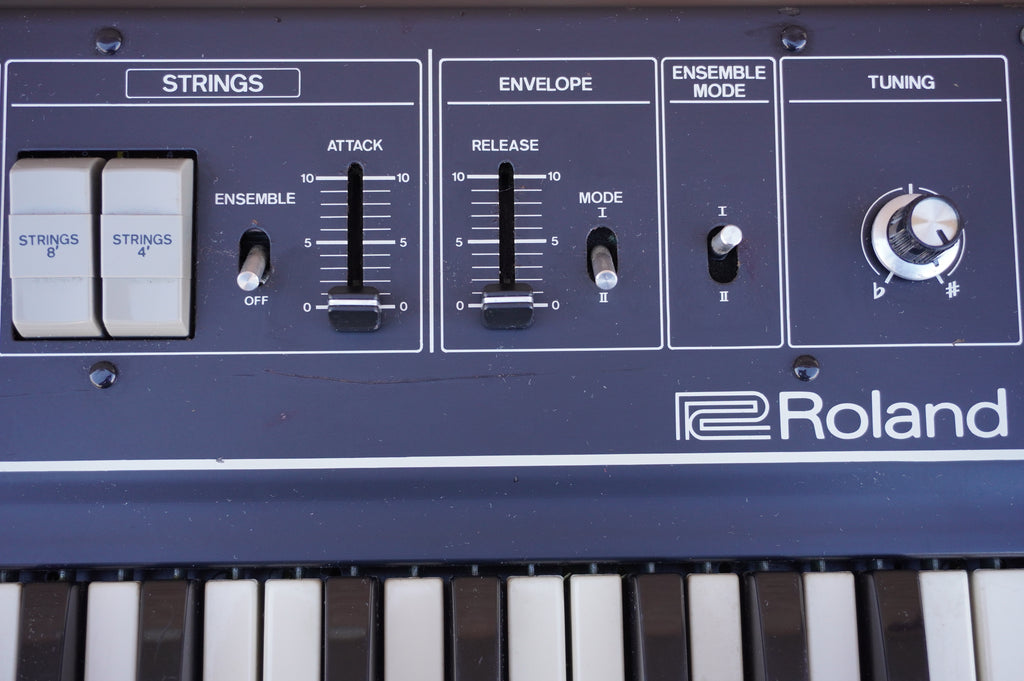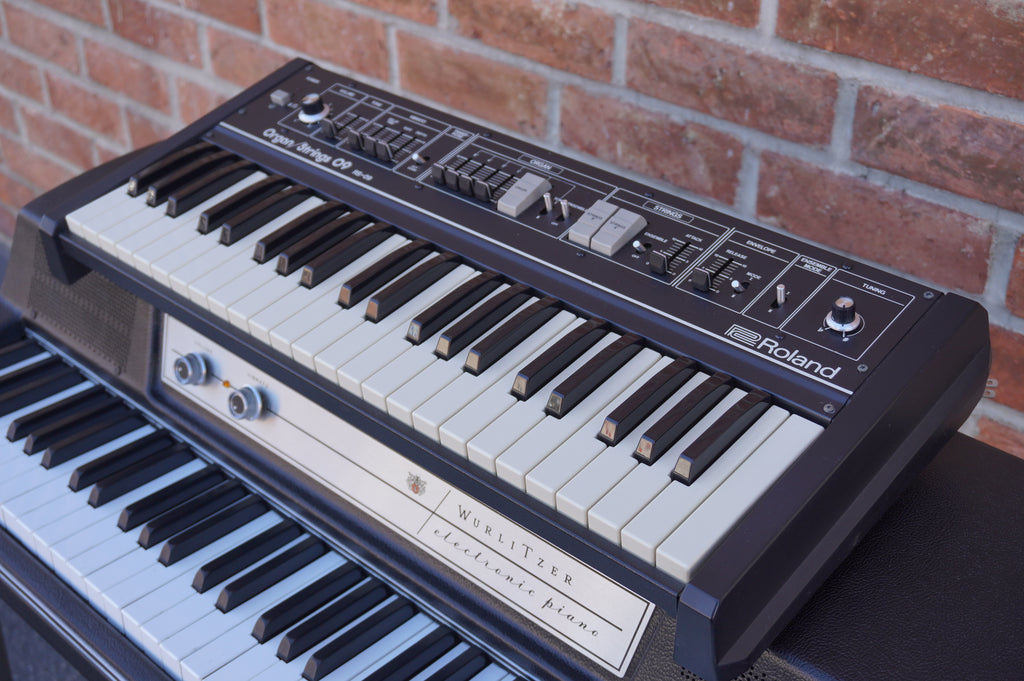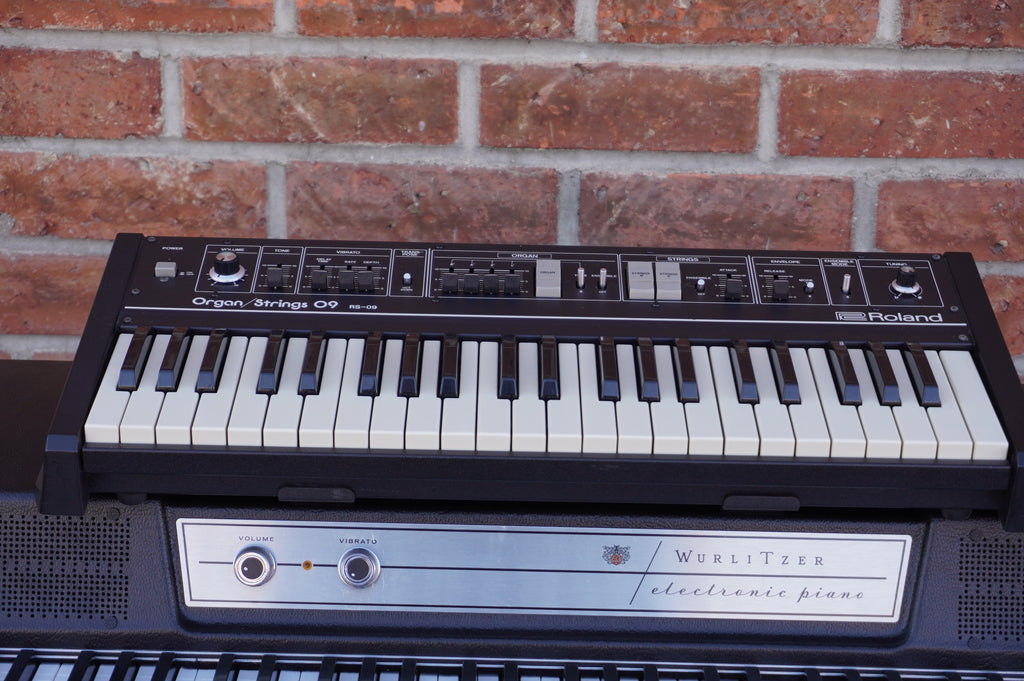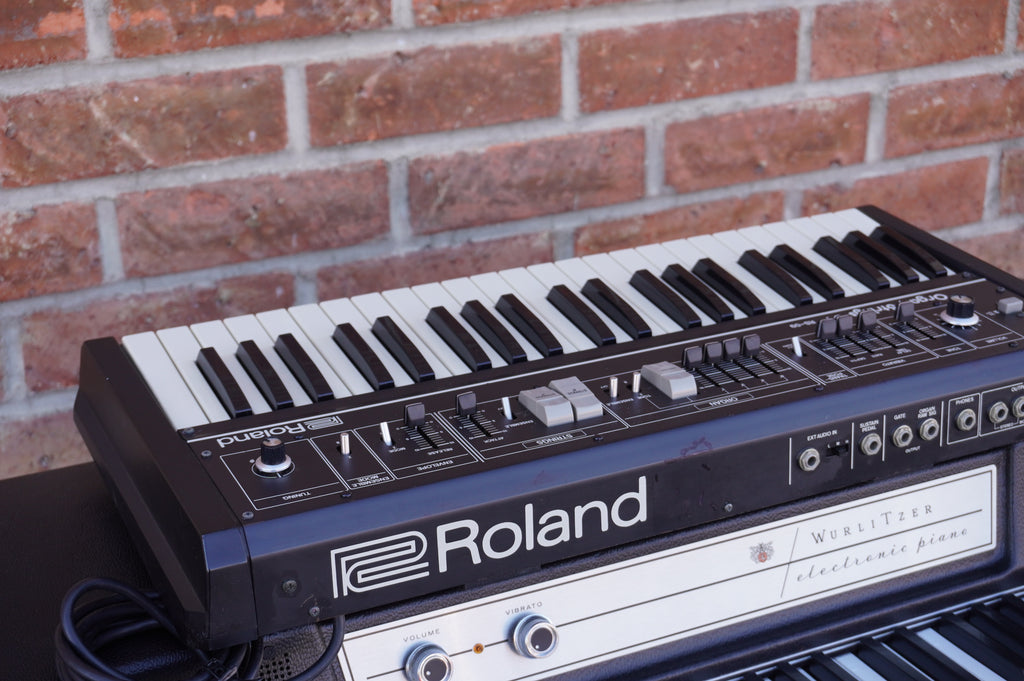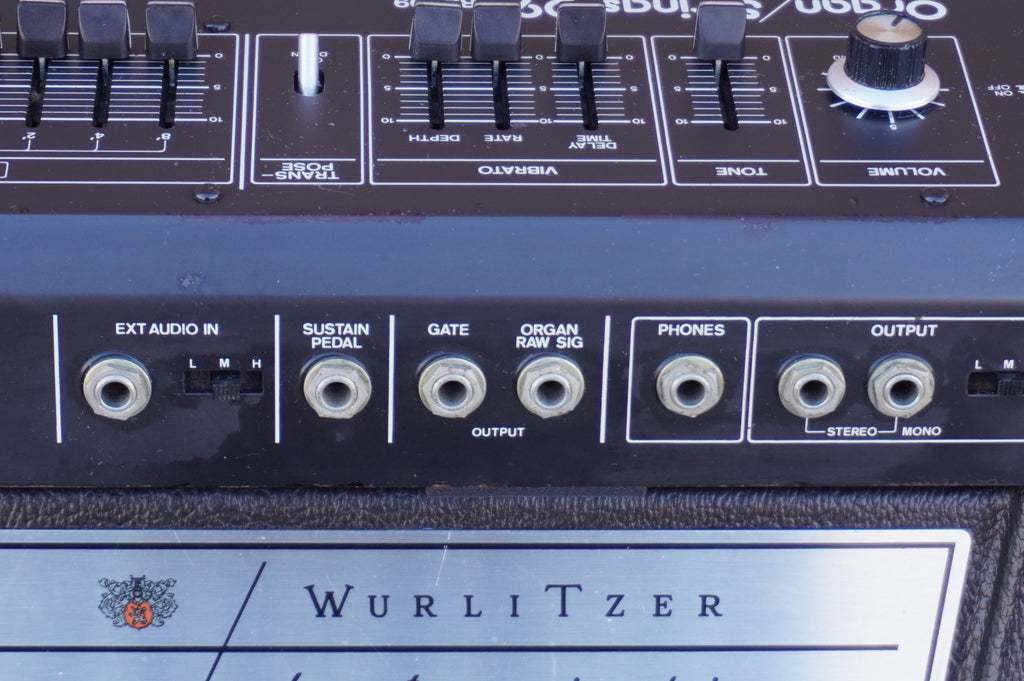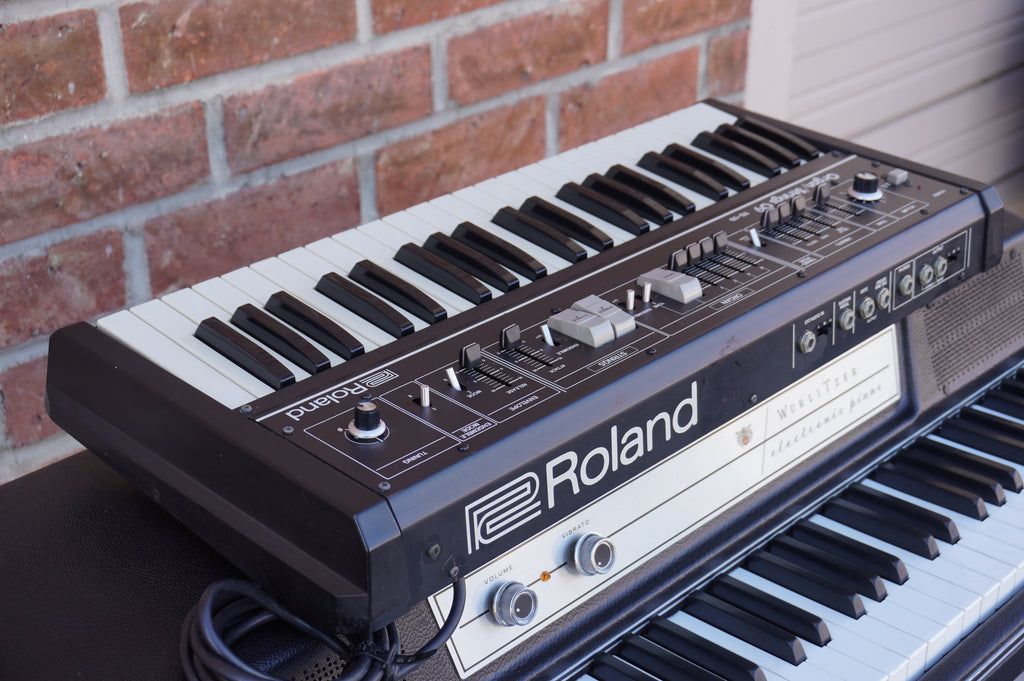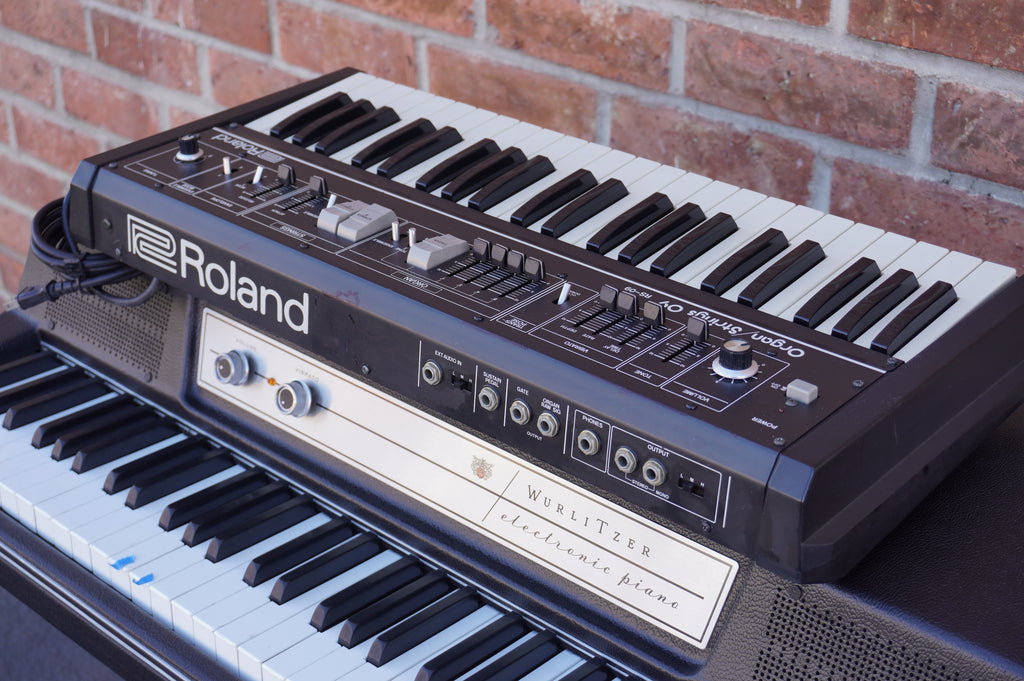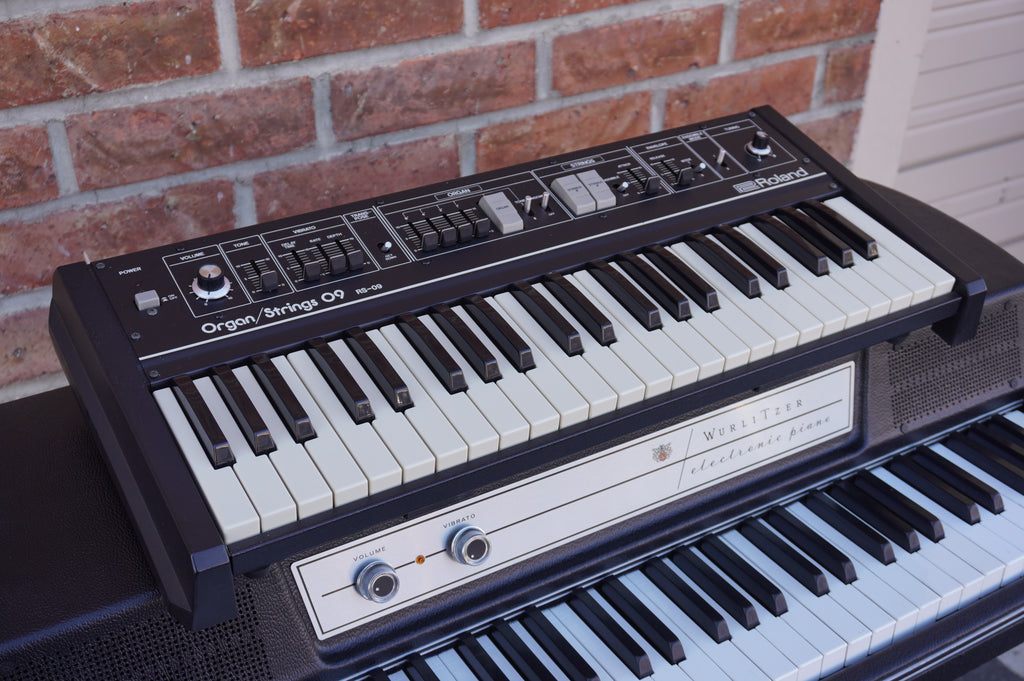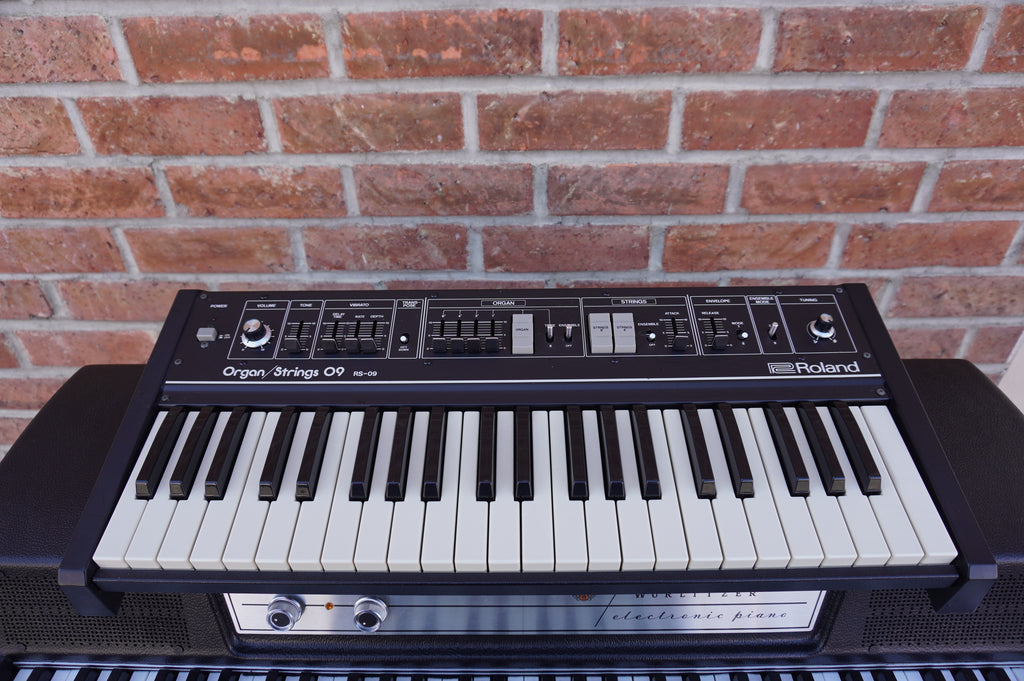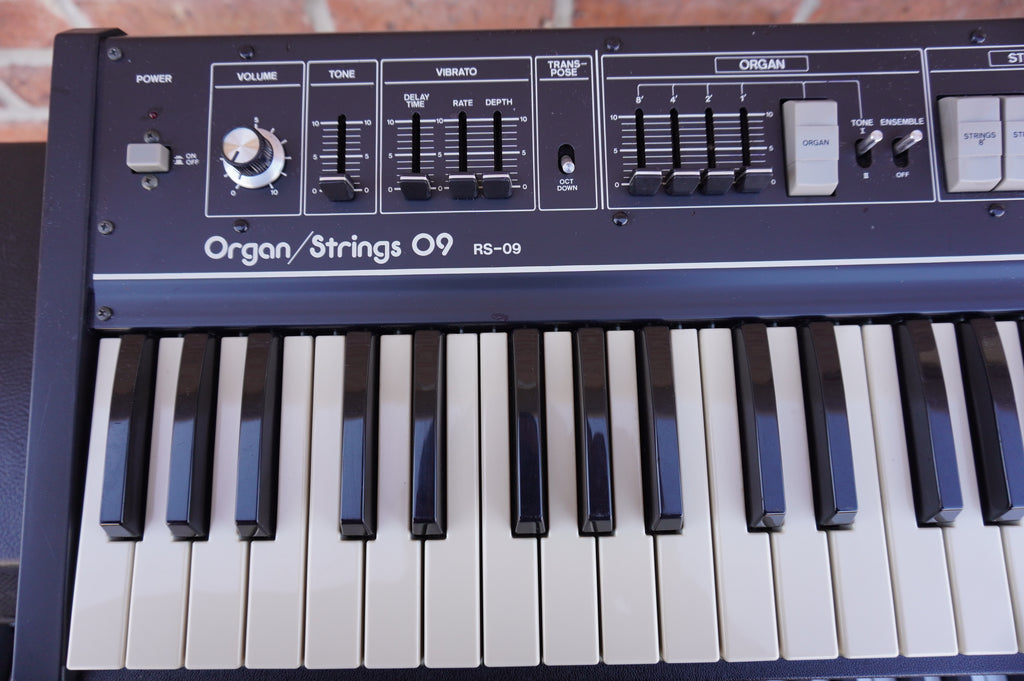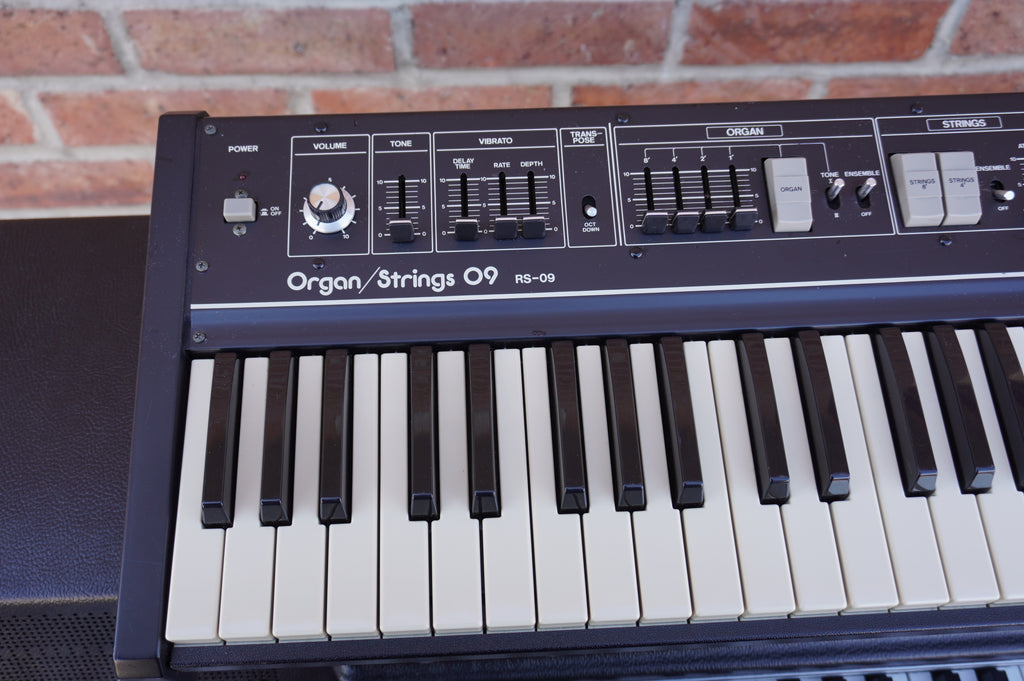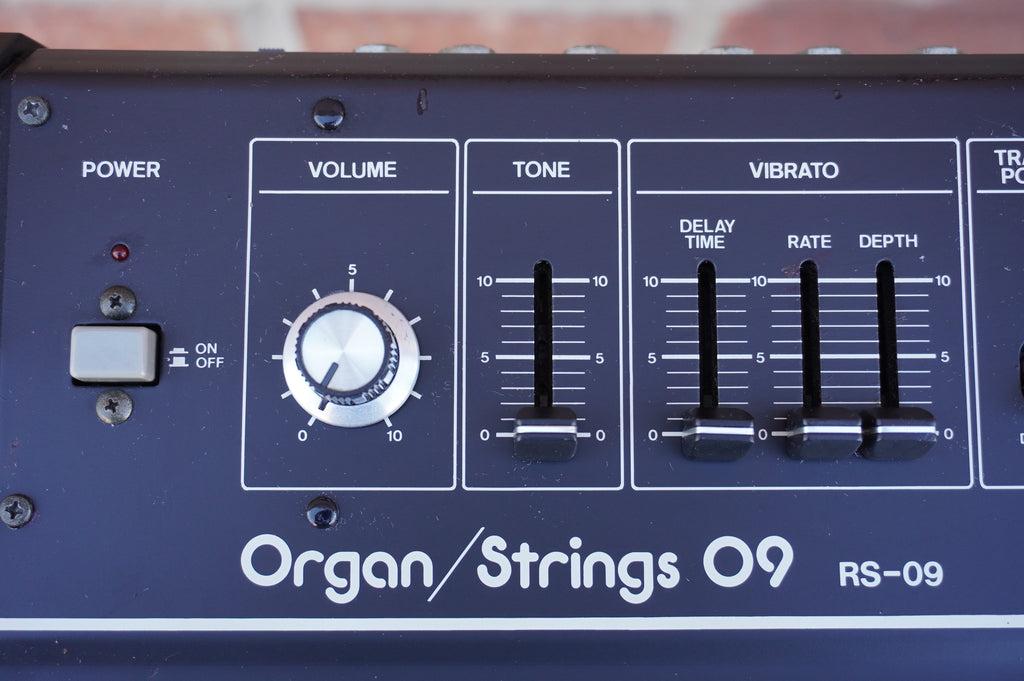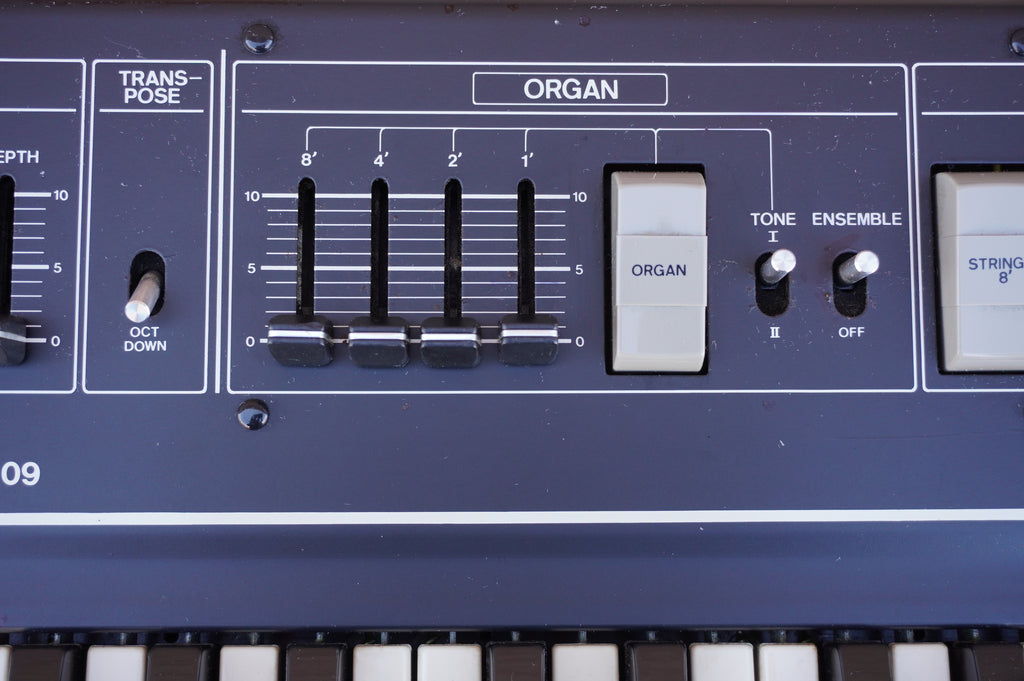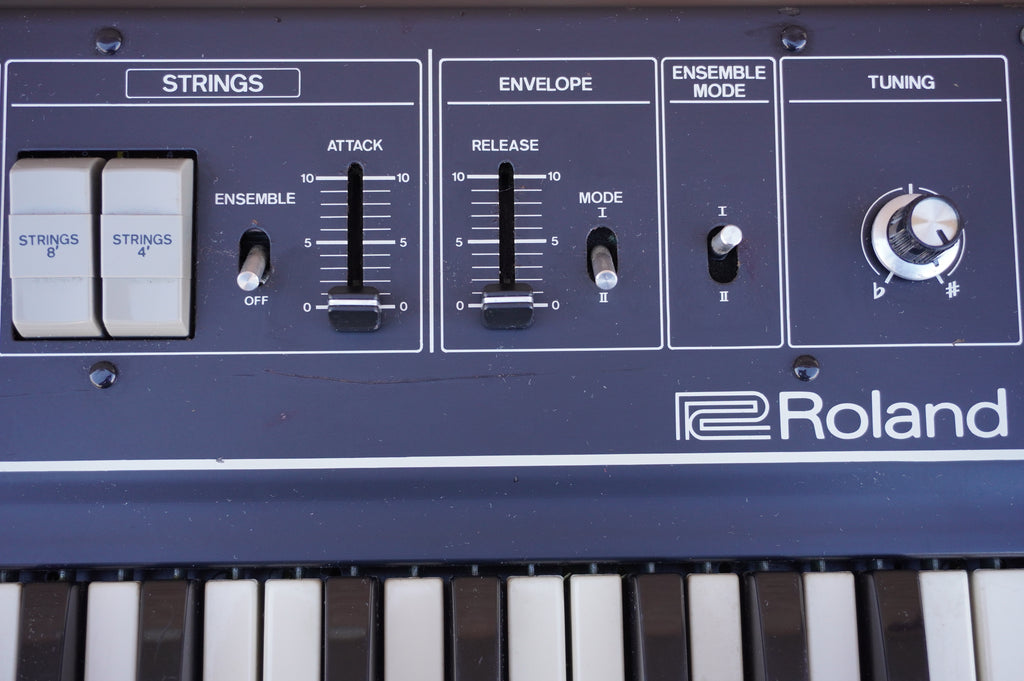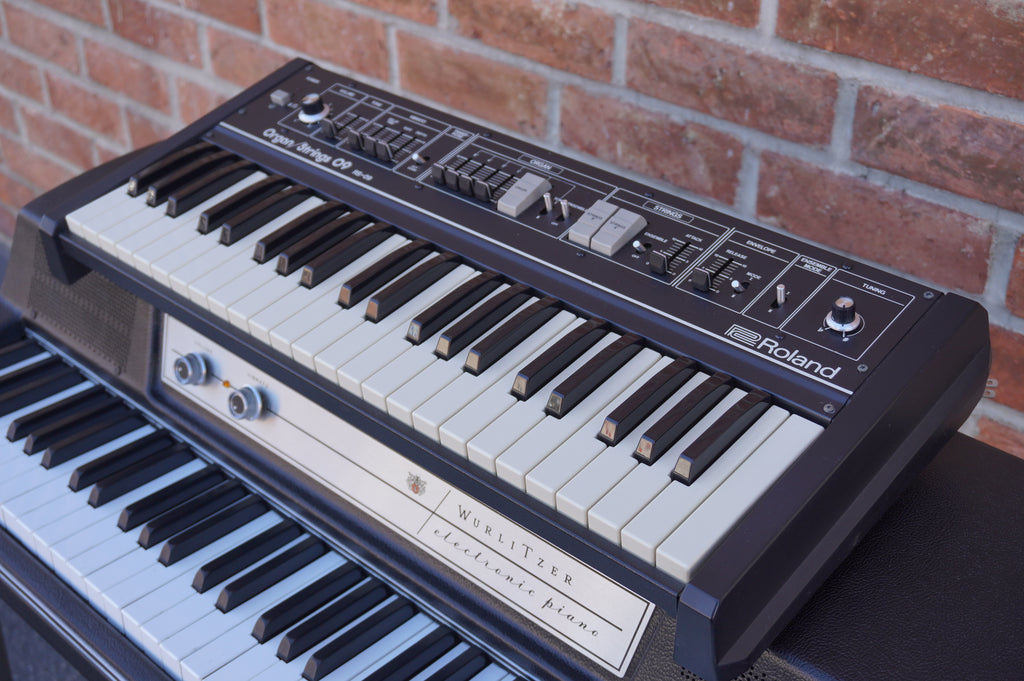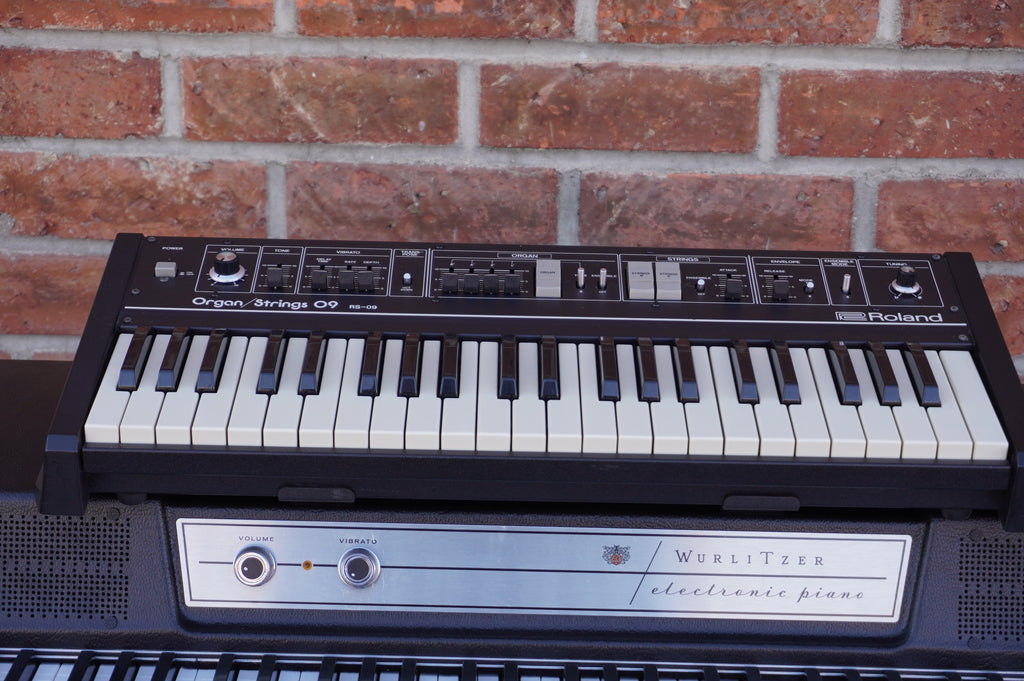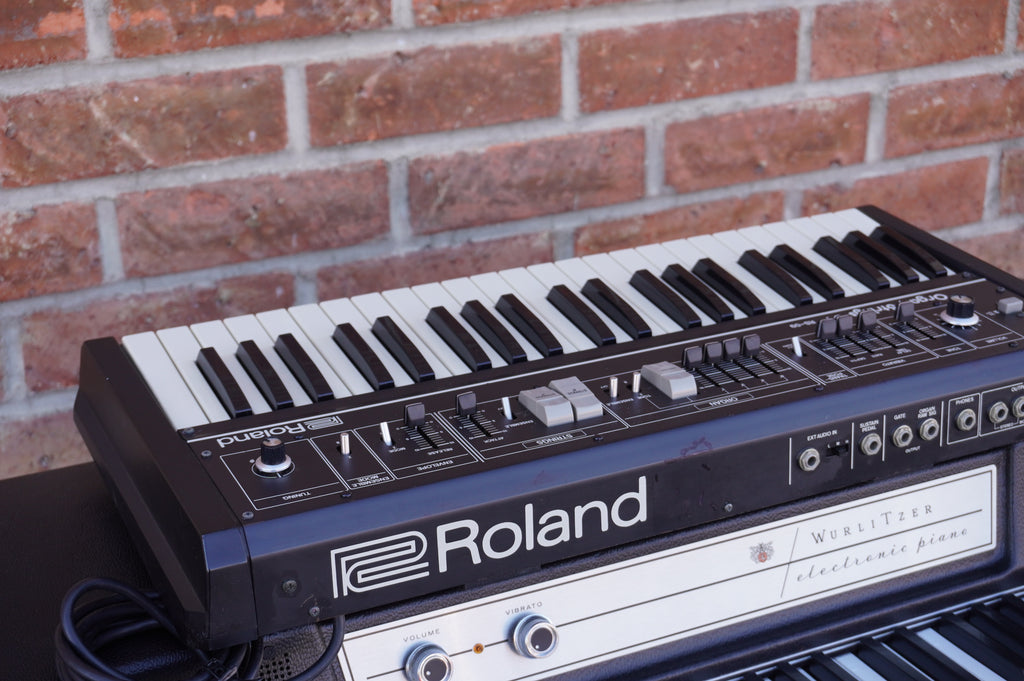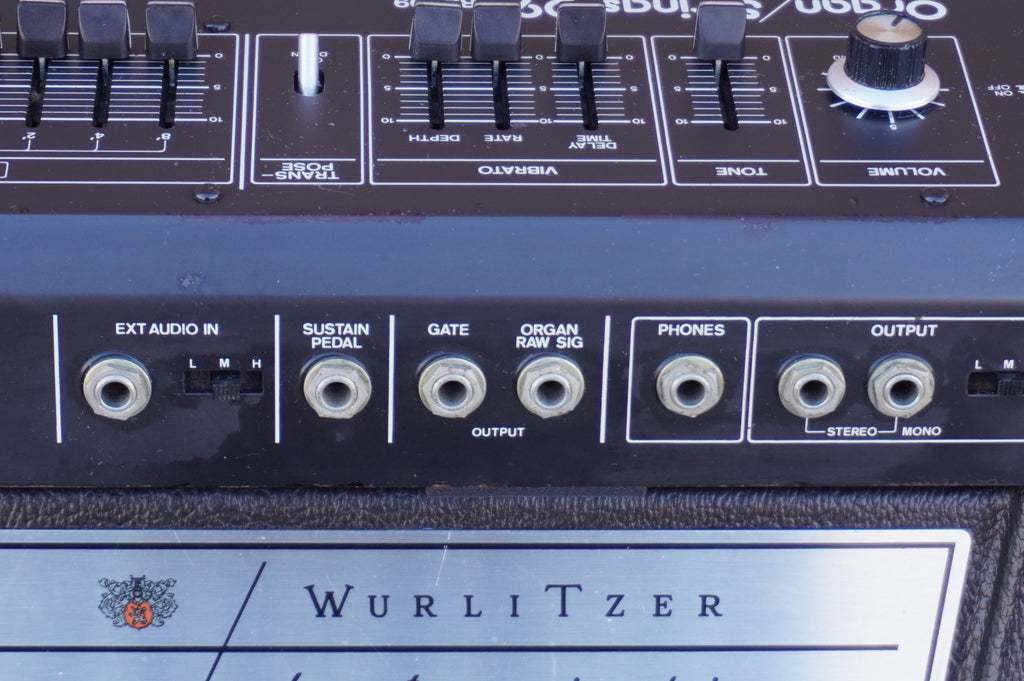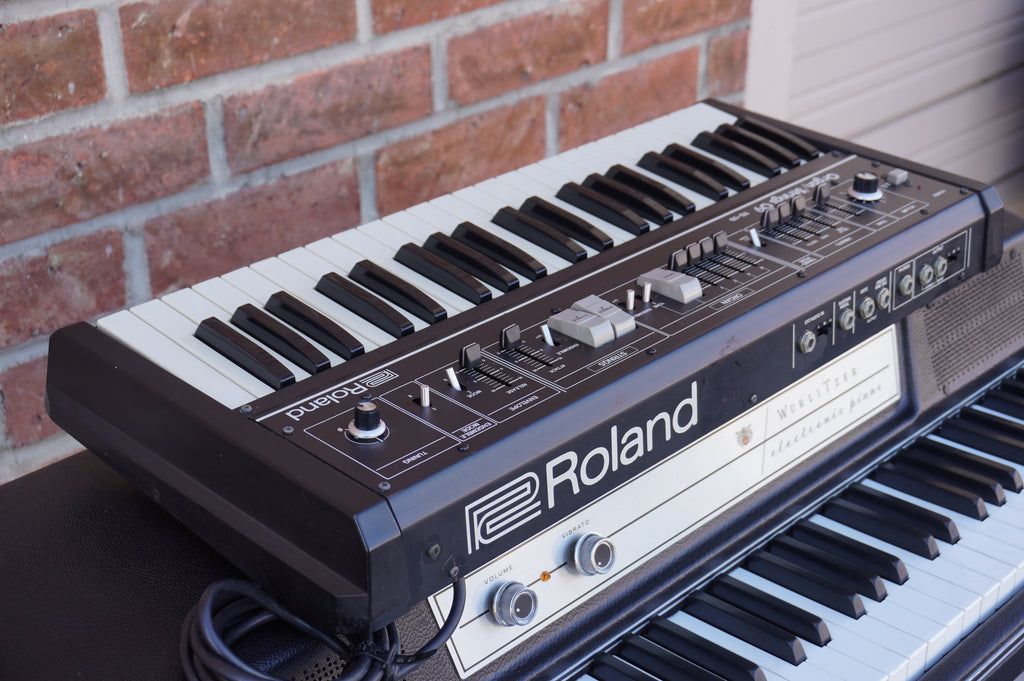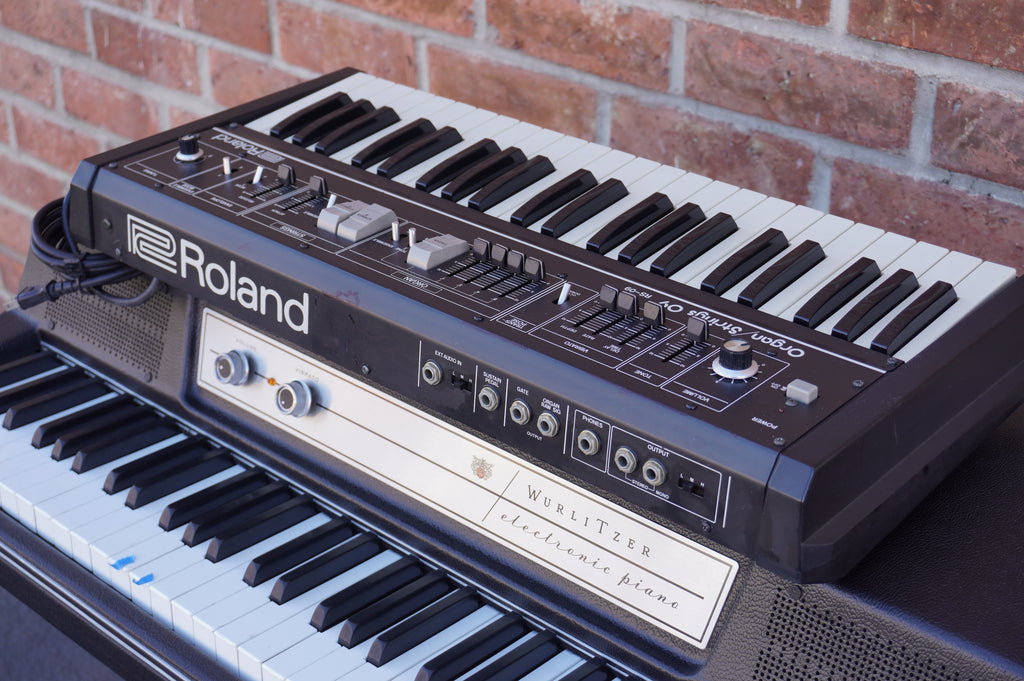 Roland RS-09 String and Organ Synthesizer
Custom Vintage Keyboards:
Presents a Flashback from the 1980's with this gem of a Roland RS-09 String and Organ Synthesizer.
The string sound and organ sounds are nice, fatty analog sounds. The organ and string sections can be played simultaneously or individually. An ensemble/chorus effect and external sound input are welcome features.
Used by the likes of Jimi Tenor, UB40, and The Cure. This very lush retro sound is unique on its own and can be a nice addition to a studio without having to pay for a Roland RS or VP.
We have done the following servicing to this unit 
New set of Analog Renaissance Voice chips (6)
Calibrated back to factory settings
Full detailing
As with all our restorations we offer a 3 month warranty. We will pack and ship this anywhere in the United States and international ( must contact office for international services ) If you are in the area of North Hollywood , California it is available to play in our show room.
Thank you ,
CVKeyboards
THIS ITEM HAS BEEN SOLD