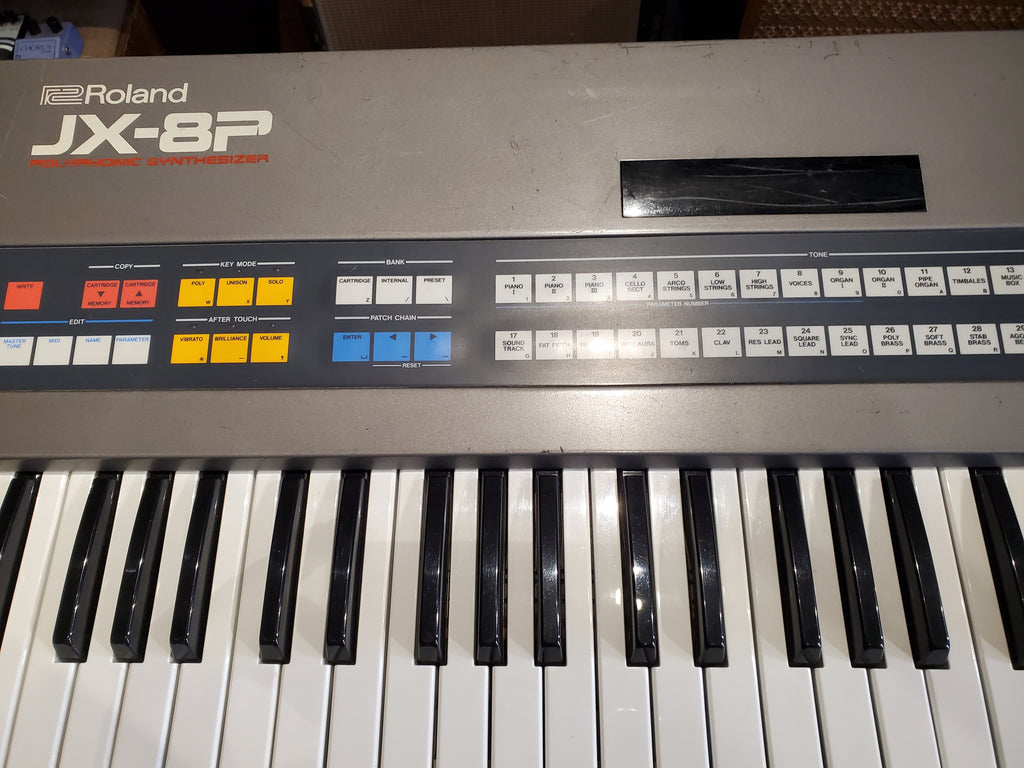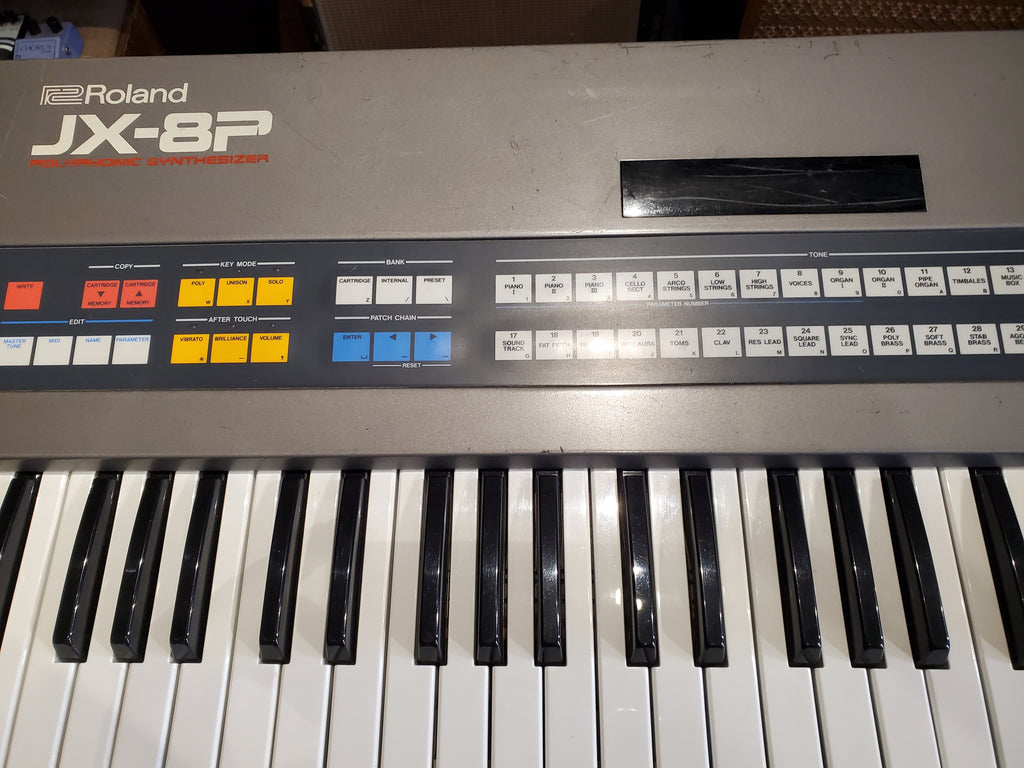 Roland JX-8P Vintage 61-Key Polyphonic Analog MIJ Synthesizer Keyboard 1980s Japan Pro Serviced
Roland JX-8P Analog Synthesizer up for sale. This keyboard is in very good condition with only minor signs of wear for its age (please see photos), and it sounds great. All keys, buttons, and lights are working perfectly, and the display is fully intact and easy to read. The unit has been thoroughly tested by our professional technician and is backed by our 3-month warranty.
The Roland JX-8P, released in 1985, is a 61-key polyphonic analog synthesizer that was designed to be used in performance settings. The JX-8P sound is both clean and precise, yet warm, rich, and pleasant, like an analog synthesizer. It also features some interesting modulation parameters that enables the creation of sounds like FM digital synthesizers, such as metallic percussive sounds. It features 6 voices with 2 DCOs per voice. Overall, the sound is phenomenal and highly regarded by both veteran musicians and modern synthesizer players. The keyboard itself is exceptional as well, with velocity and aftertouch. If you're looking for a fantastic and versatile analog synthesizer with a nice 80s flavor, be sure to check out the Roland JX-8P!