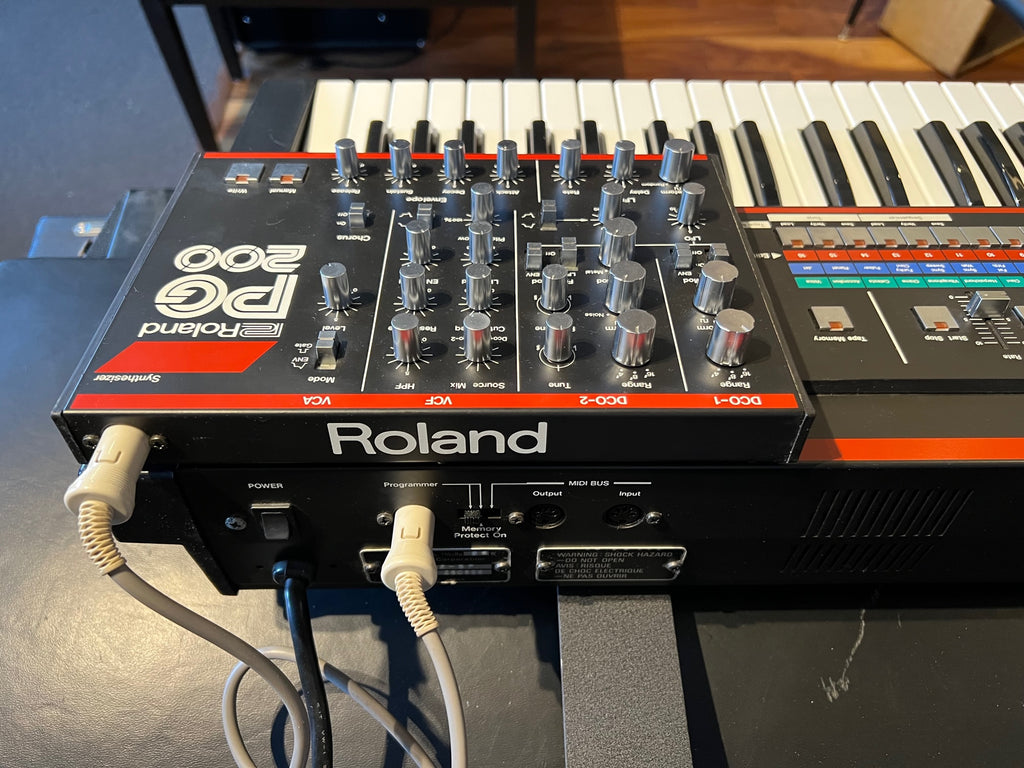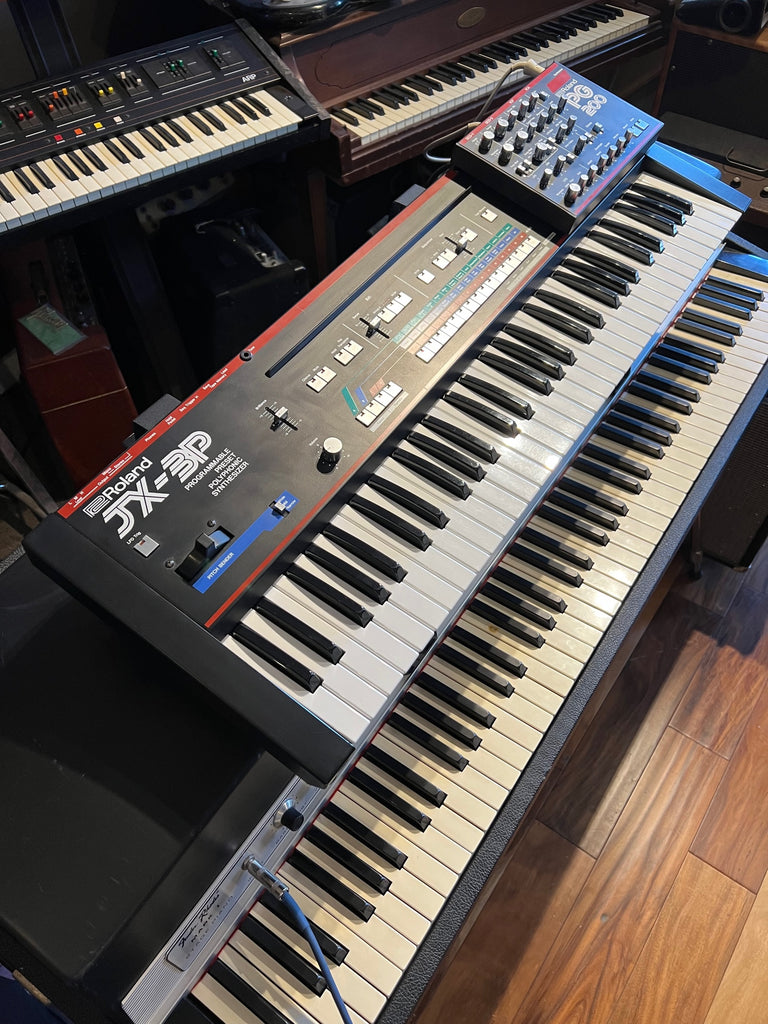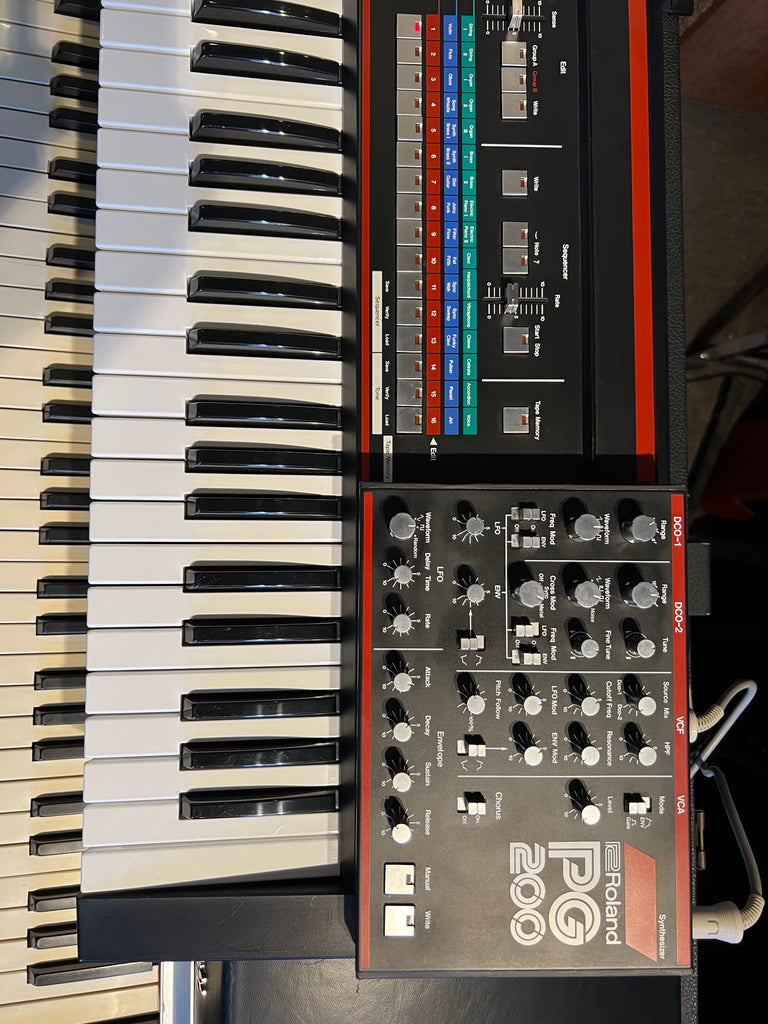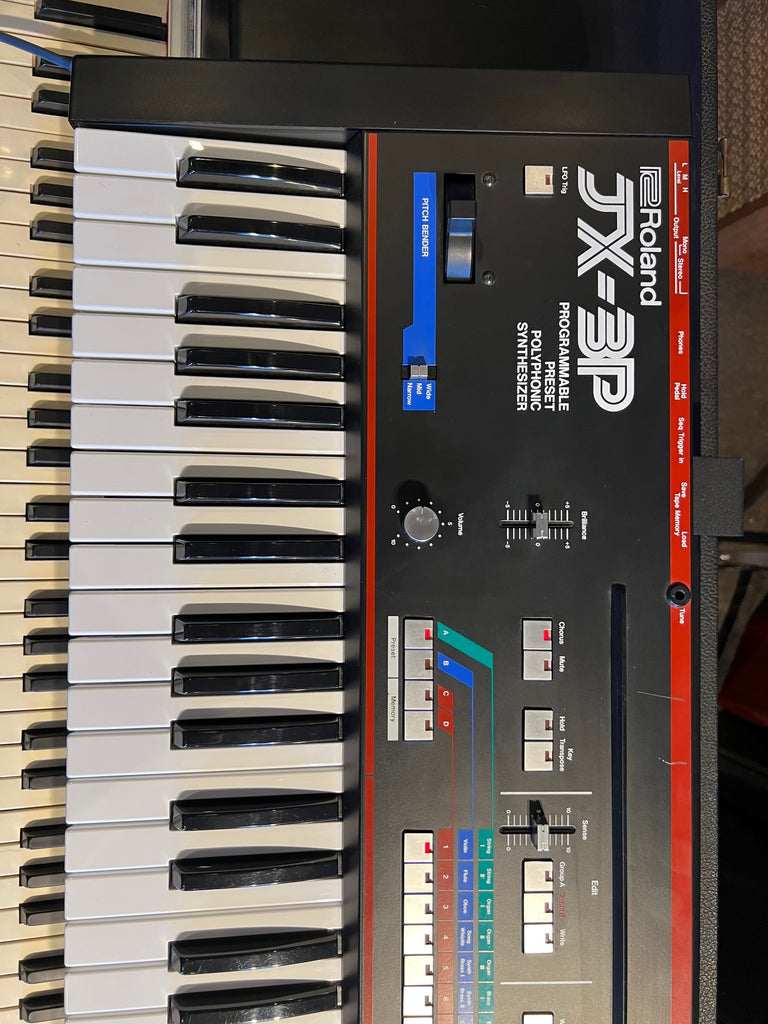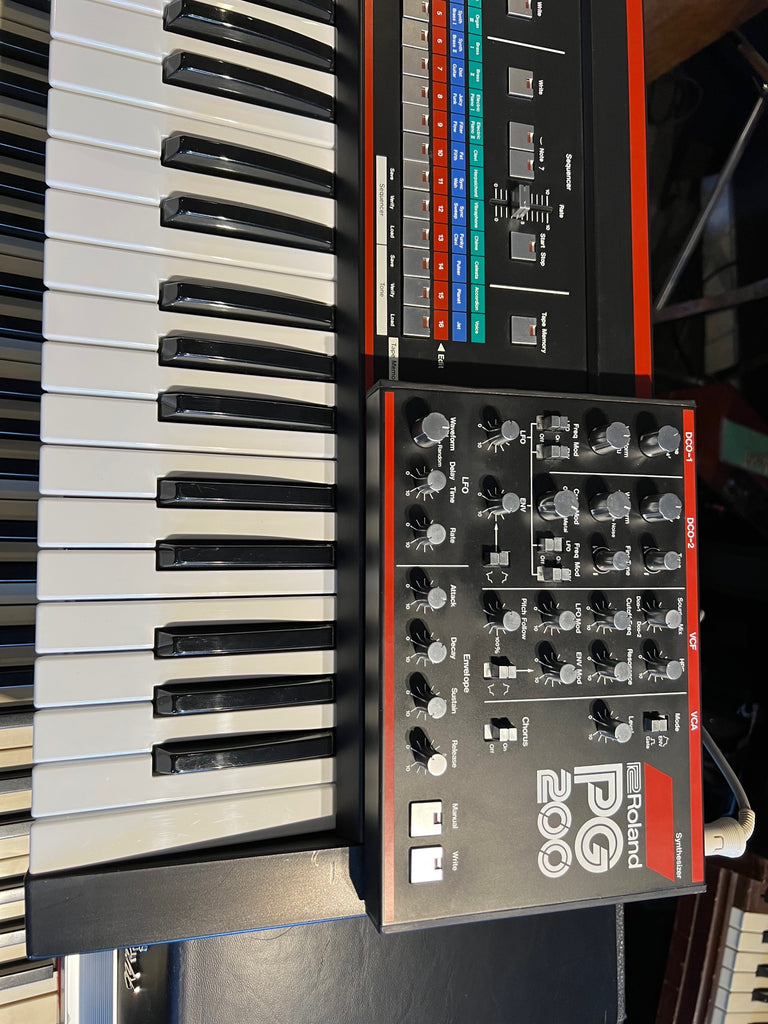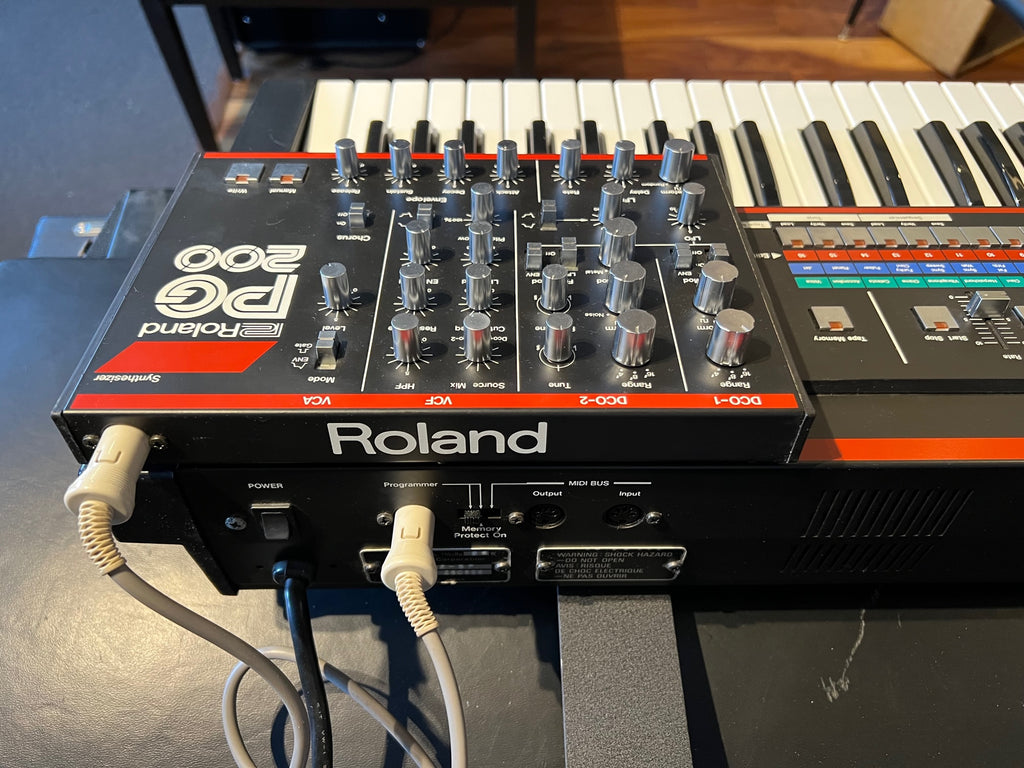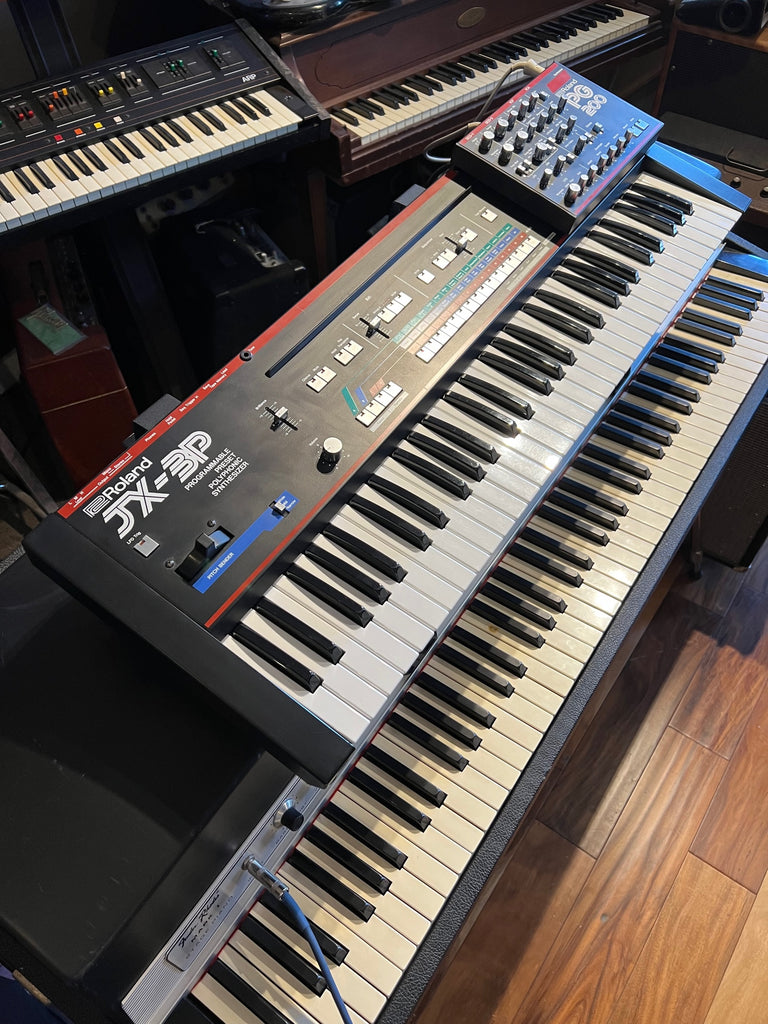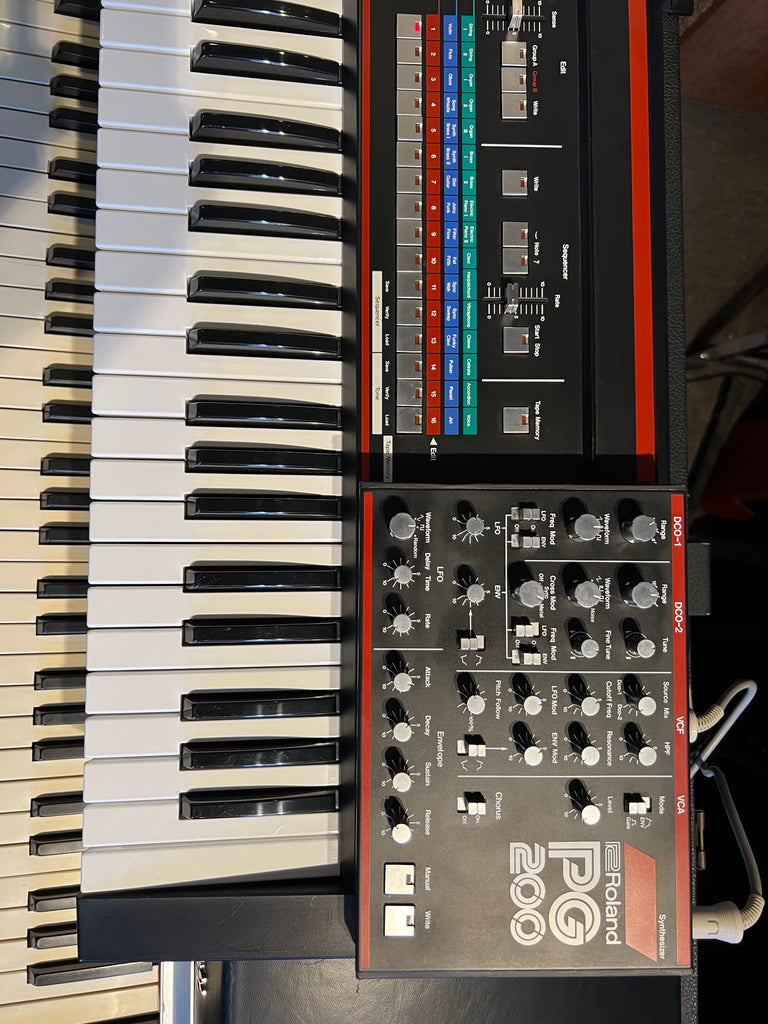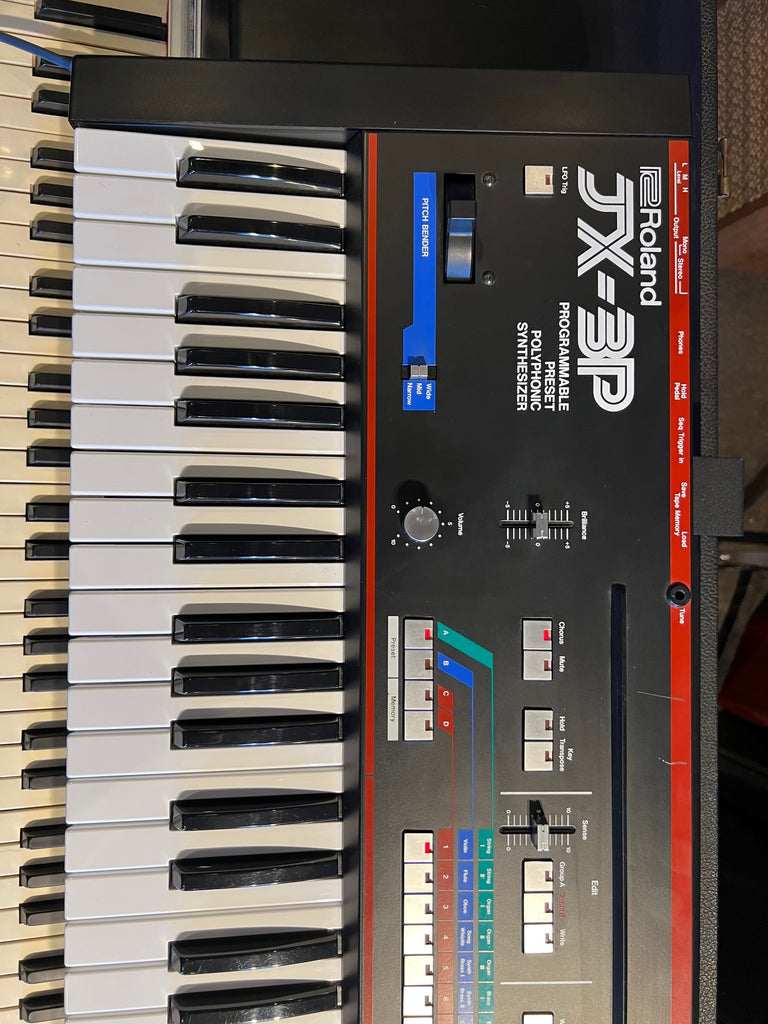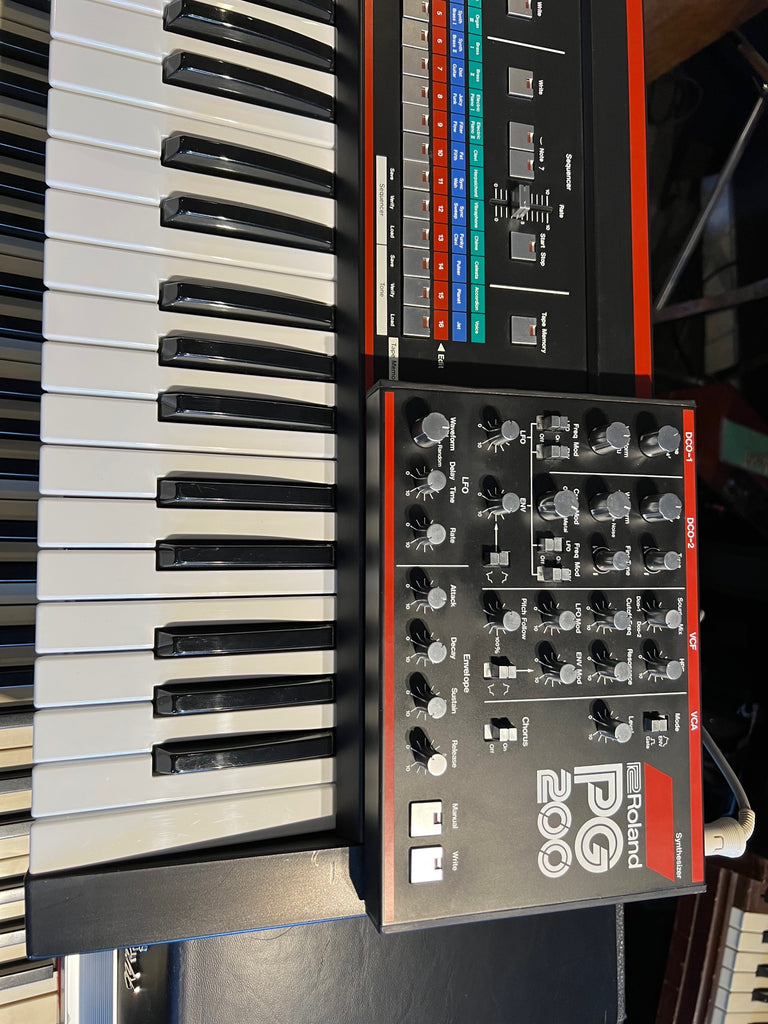 Roland JX-3P Analog Polyphonic Synthesizer with PG200 Programmer
This particular unit is in excellent working condition, and looks remarkably beautiful (see photos). This synthesizer has been fully serviced and tested by our professional technician. All keys, buttons, and lights are working perfectly, and the sound quality is amazing. Backed by our warranty, this JX-3P with PG200 will surely delight any vintage synthesizer lover!
The JX-3P is a six-note polyphonic 61 key synthesizer with sawtooth, 50 and 10% pulse waveforms, and a noise generator. It has 32 factory programs in ROM, and user memory for 32 programs.
The JX-3P also features a built-in 128-step polyphonic sequencer that can be synchronized to external devices, such as drum machines, connected to its simple clock pulse input jack.
For a more immediate programming experience, the PG-200 programmer, is a simple control surface with dedicated switches and potentiometers for editing each of the JX-3P's parameters. The PG-200 connects to the synthesizer through a proprietary interface and provides hardware sliders dedicated to most JX-3P parameters for editing patches.
The JX-3 series synthesizer features some of the most classic, sought-after sounds that defined a generation of synthesizer-based music in the 1980s and has been used by a huge range of artists, including Prince, Stevie Nicks, Thomas Dolby, and more. Looking for that authentic vintage analog polyphonic synth sound? Then you definitely need to check out the JX-3P!