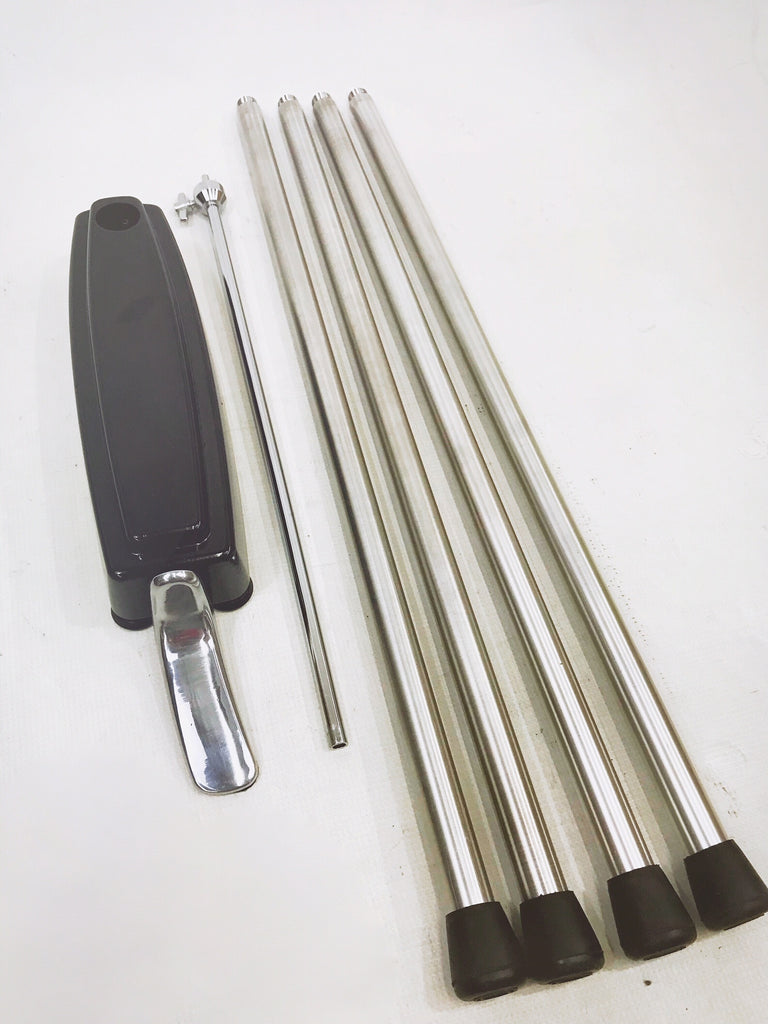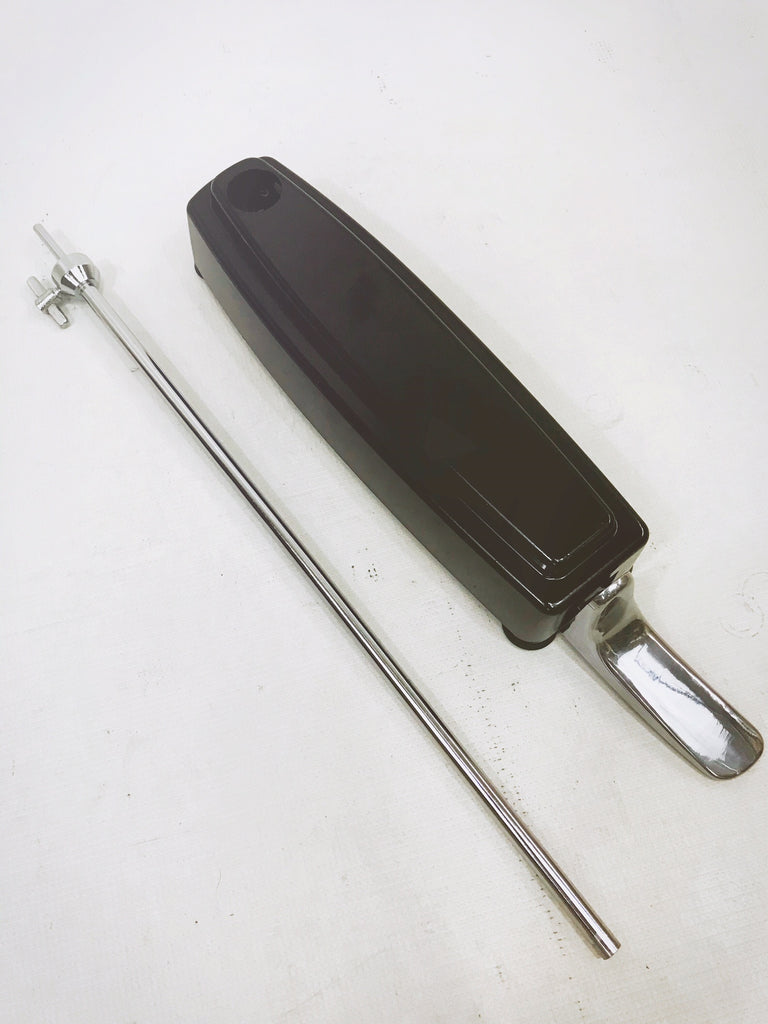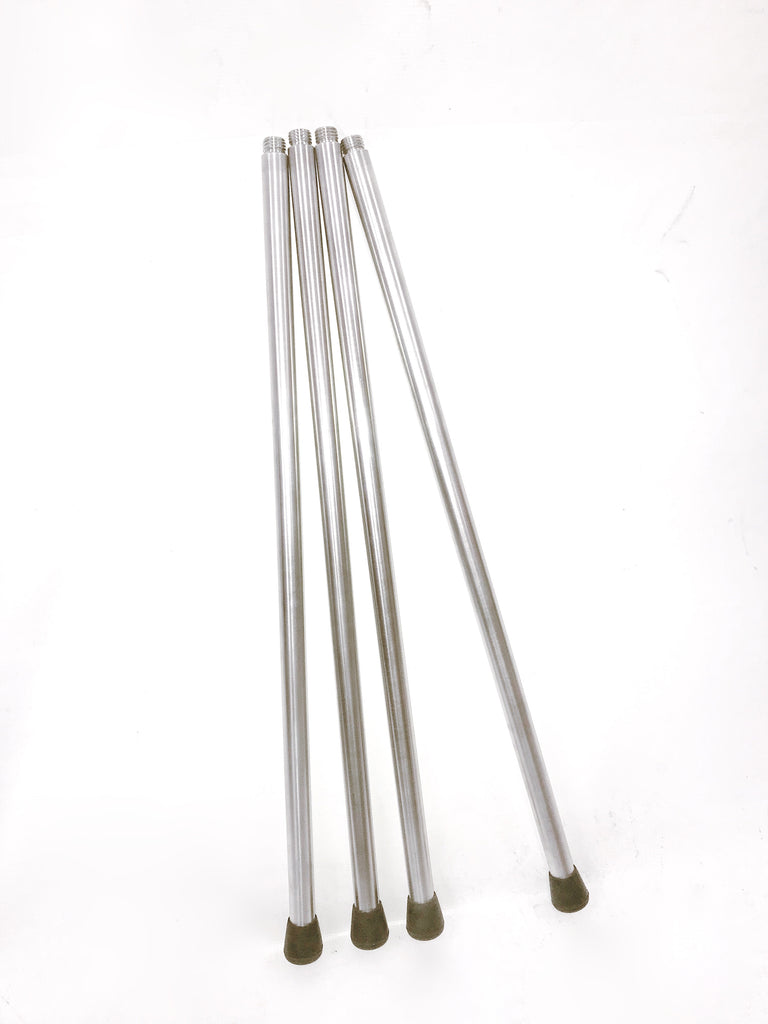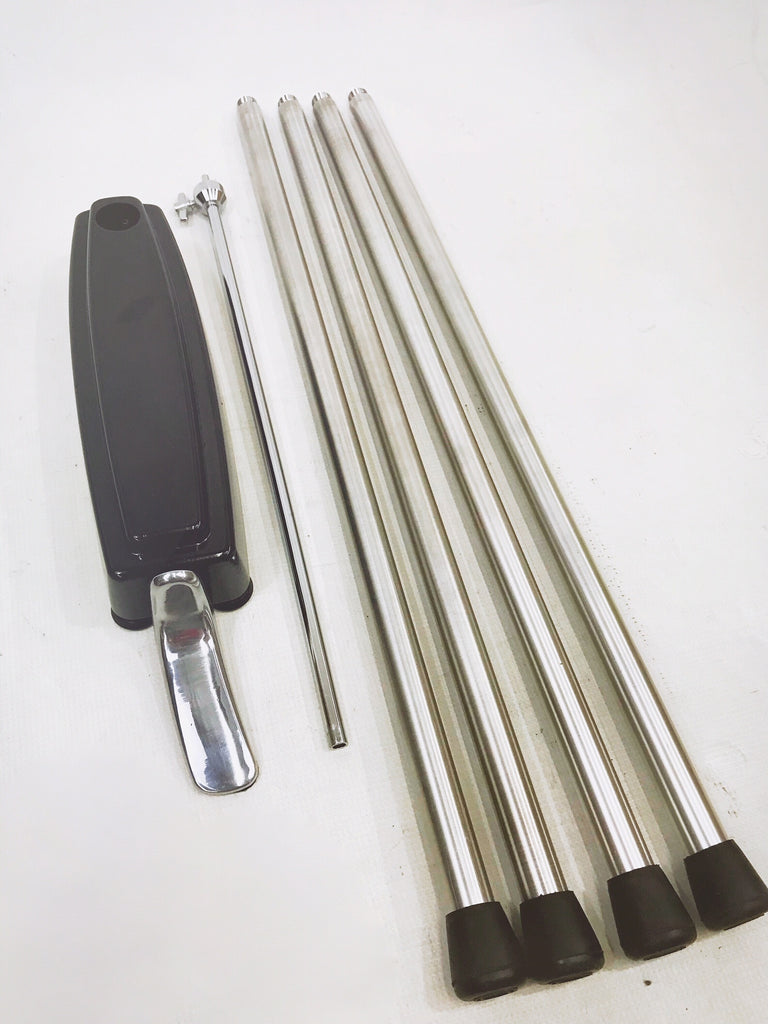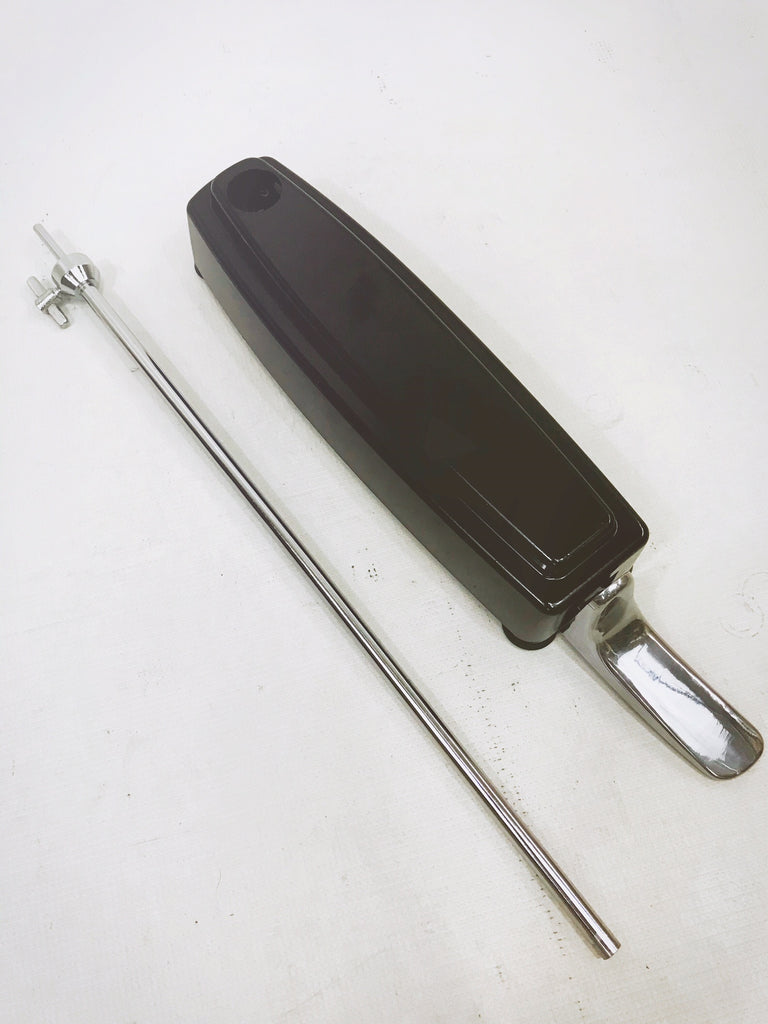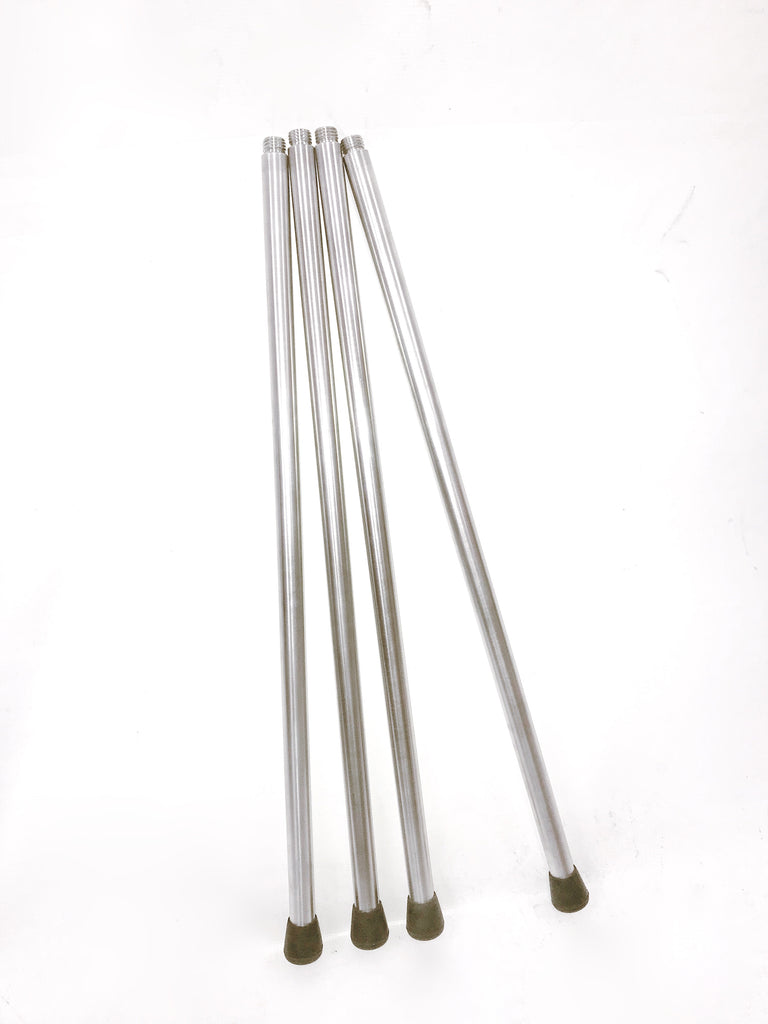 Rhodes Set - Pedal/Rod/Legs
Rhodes Set
Pedal - Reproduction Cast Aluminum and Stainless Fender Rhodes and Rhodes Sustain Pedal. 
Rod - Rhodes Stage model nickel plated just like the original.
Legs - Solid aluminum legs in a brushed finish that look good and are around half the cost of originals, or reproductions of the originals.
Get the whole set!