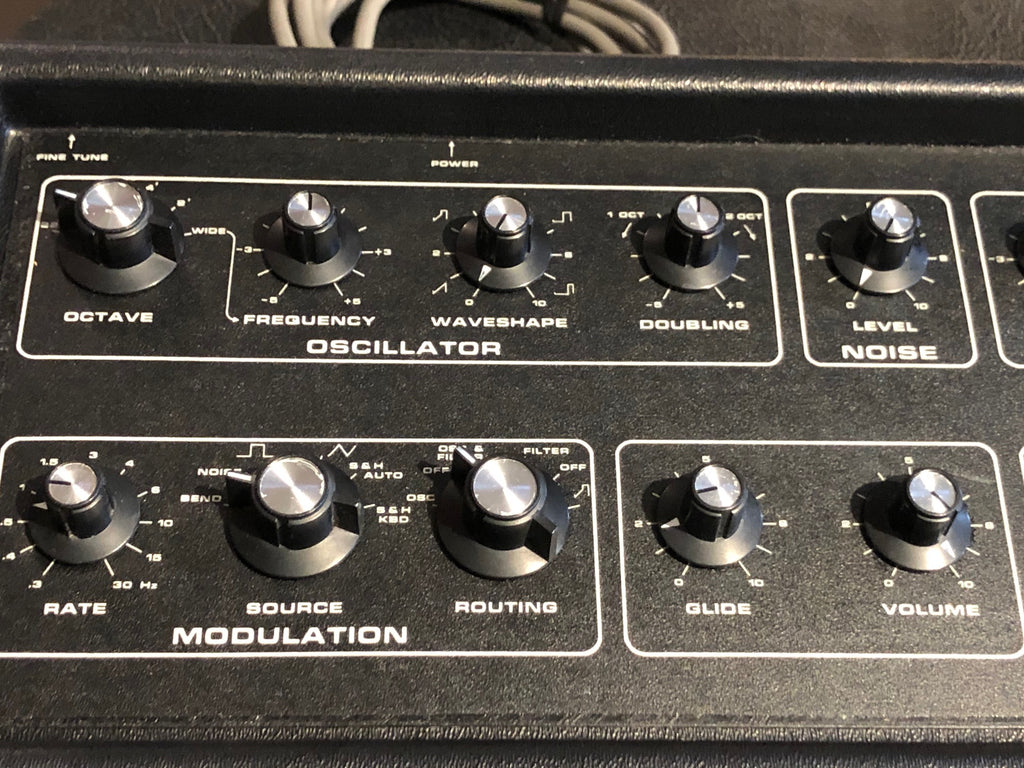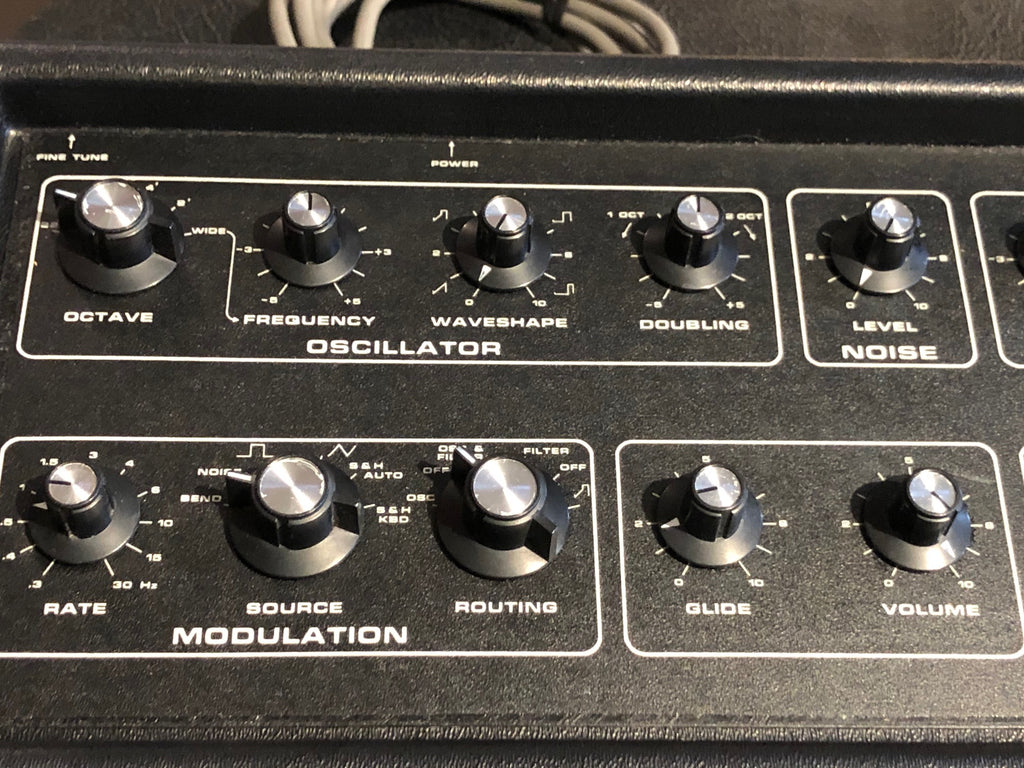 Moog Micromoog Model 2090 Monophonic Analog Synthesizer
Here we have a Moog Micromoog model 2090 in excellent condition for being nearly 33 years old. 
Sure, it's just a single-oscillator mono-synth, designed as a budget performance Moog. But it's an inexpensive alternative to the MiniMoog. In fact, it is often used as just a stand-alone filter processor since it has a filter that is virtually identical to the one found in the Minimoog
It accepts external sounds for processing through itself (all at a fraction of the price for a Mini)! It also employs a ribbon controller (which was a cool new feature) for pitch bending. Notice that there are still plenty of knobs to give you access to the shape of your sounds

Key features include:

44-note monophonic keyboard with aftertouch

ribbon-type pitch bend controller

"glide" (portamento)

2 voltage-controlled oscillators with waveform continuously adjustable from sawtooth, through square, to narrow pulse

oscillator sync

noise source

24db/octave Moog transistor-ladder lowpass voltage controlled filter

dedicated low frequency oscillator with triangle, square, and random waveforms

extensive modulation routing options, including sample & hold, audio-frequency modulation of the VCF for quasi-ring modulation, waveform

sweep/quasi-pulse width modulation, and more

2 AR (attack/release) envelope generators with switchable percussive/sustaining profiles

external audio input for processing instruments, vocals, etc.

external control voltage and trigger inputs/outputs for interfacing with other synthesizer equipment
Comes with our 3 months warranty on service done. 
For many more cool instruments we have not been able to list visit us on IG/Facebook