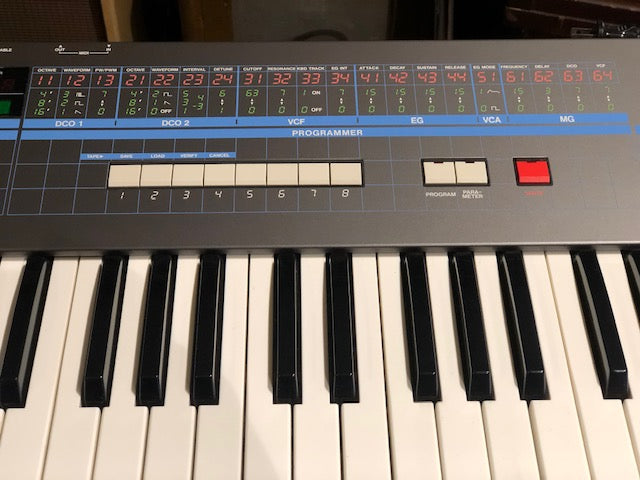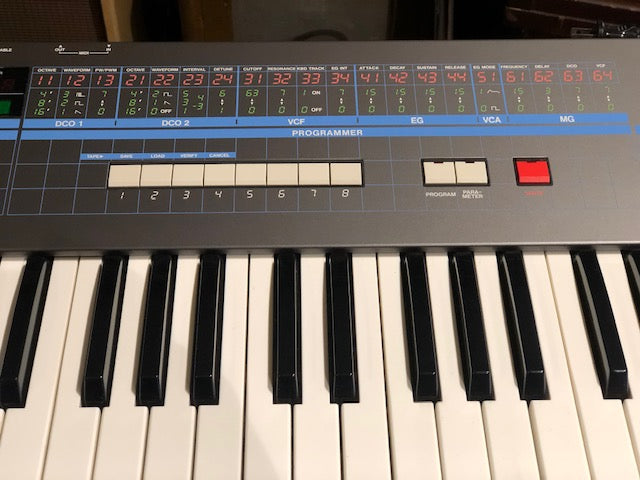 Korg Poly-61M Synthesizer
Here we have a very cool  and in excellent condition KORG Poly-61M. it is free of any major scratches or denths. All corners are in excellent condition for a keyboard that is almost 40 years old. 
This an analogue programmable polyphonic synthesizer made by Korg from 1982-1986, it features a push-button interface for programming.
The Poly61M has the classic keyboard sound you look for along  with the classic Korg Arpegiator , the factory Midi makes this one of the more sought after keyboards at this time. 
We have fully serviced and detailed this instrument and comes with our 3 month warranty on parts and service done. 
Filter : 1 low-pass per voice
Oscillator : 
2 DCOs per voice
Storage Memory :  
64 patches
Midi: Factory Midi control
We can ship anywhere in world.  Please contact the shop for more information.