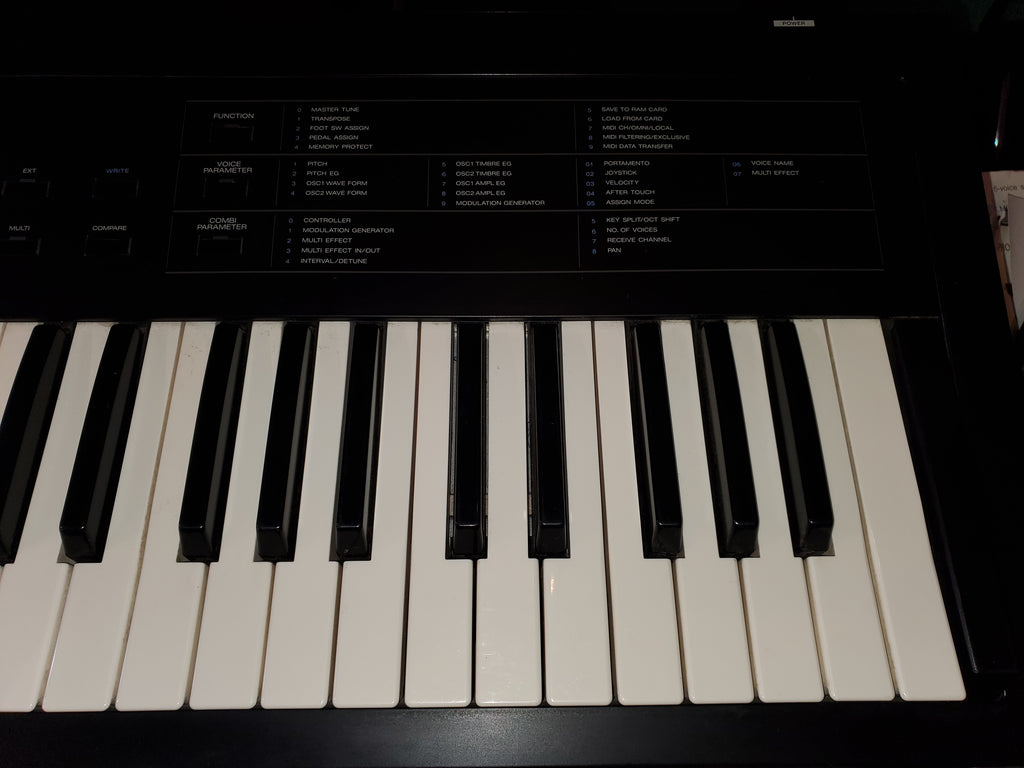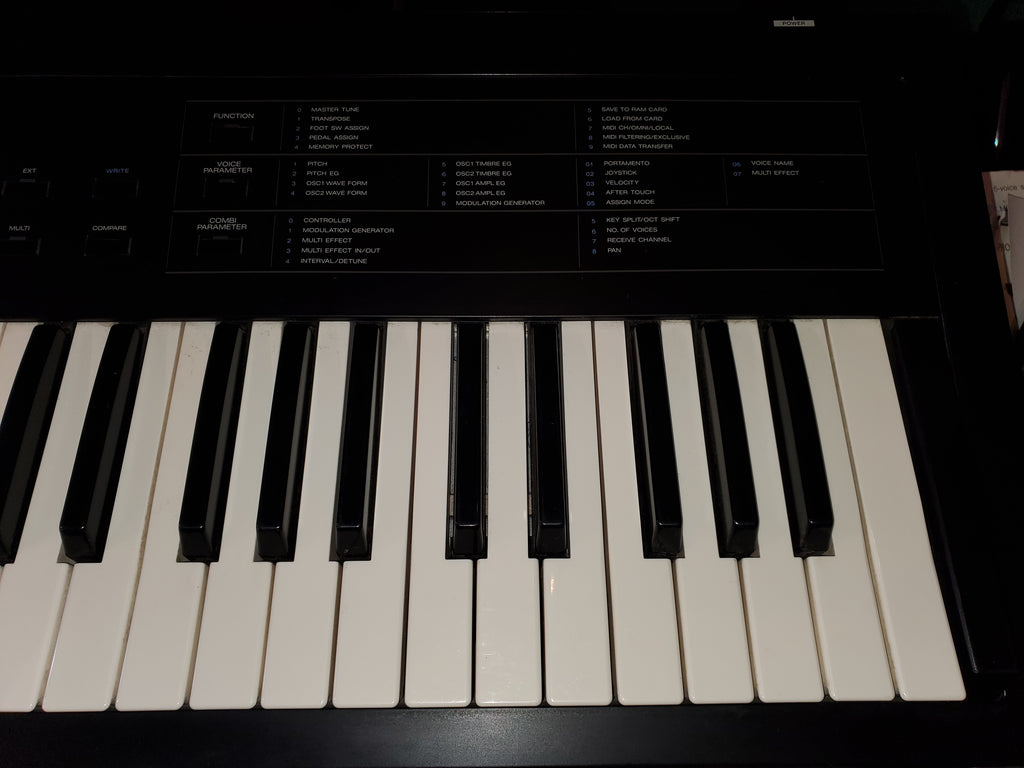 Korg DS-8 Vintage 61-Key Digital FM Synthesizer Keyboard 1980s Pro Serviced
Korg DS-8 Digital FM Synthesizer up for sale! This Korg DS-8 is in perfect working condition and looks great. This instrument has been fully serviced and tested by our professional technician, and is backed by our 3-month warranty.
The Korg DS-8 is four-oscillator digital FM synthesizer released by Korg in 1987 which uses the Yamaha FB-01 FM synthesis engine. It has 4-operators per voice, 8 voices of polyphony and 8 parts multitimbrality. It's good for percussive, strange effect noises and the like because its sound is so unique. It has digital effects such as chorus, flange, delay and analog-like controls for modulators, envelopes and the LFO. A joystick provides control of modulation and pitch bending. It also has a performance section for quick edits on the fly using (3) real-time sliders to control timbre, EG1 and EG2. A nice alternative to the common Yamaha DX-7.
Some normal cosmetic signs of wear and tear (see photos), but this instrument is in very good shape overall and works as it should.