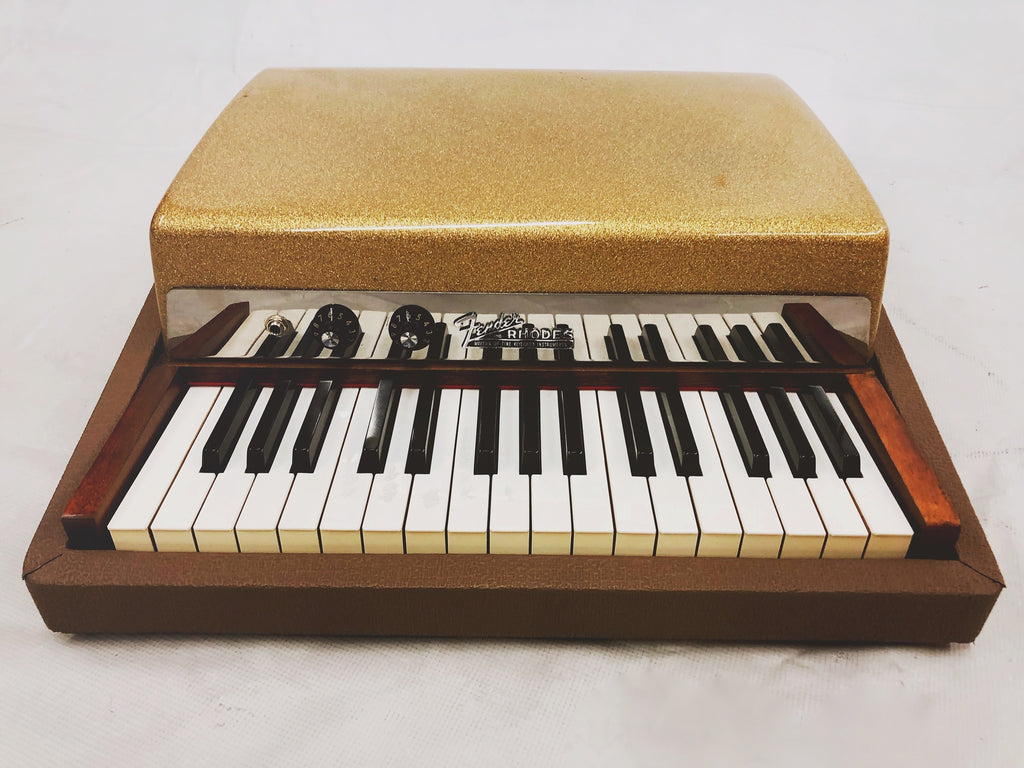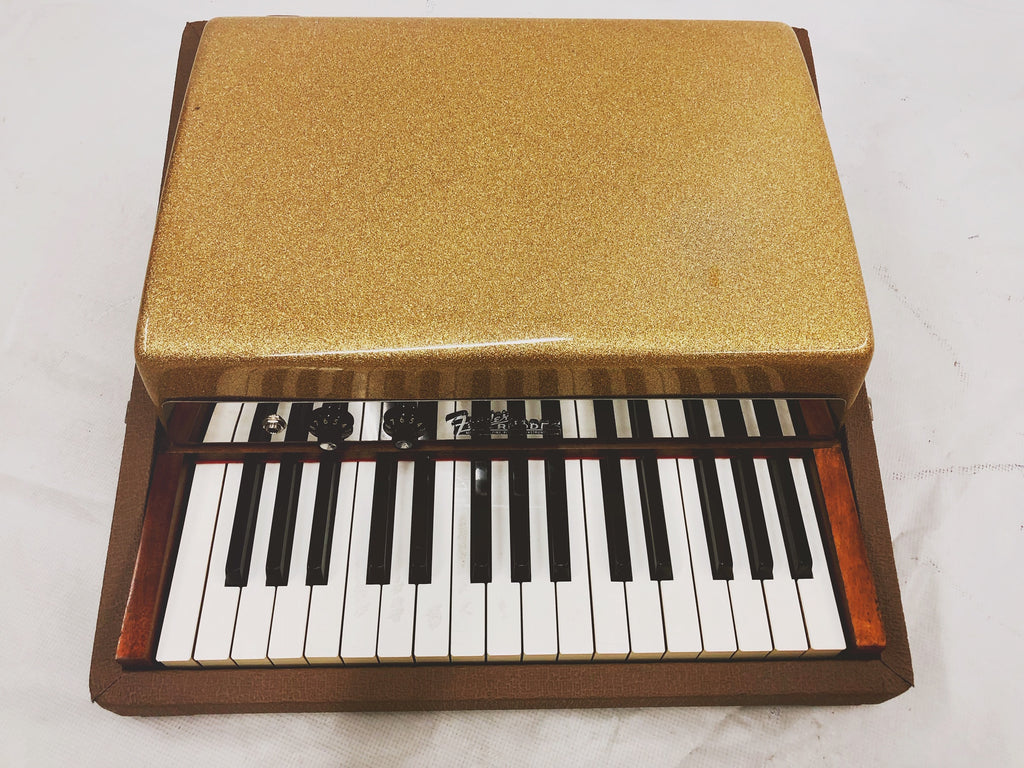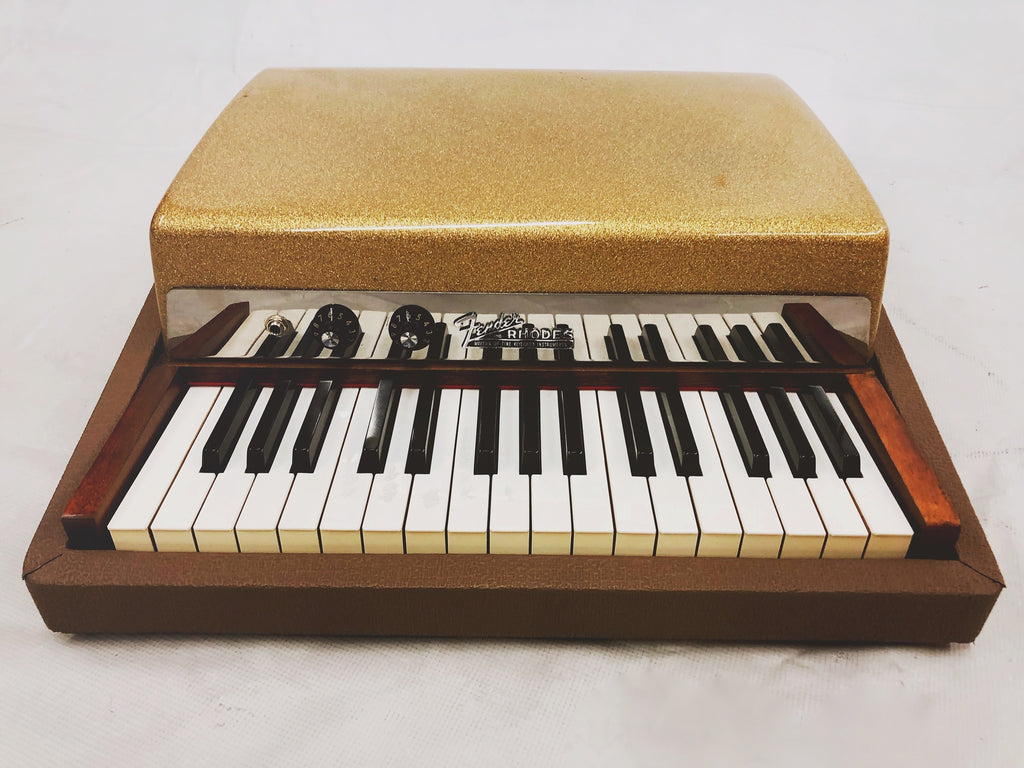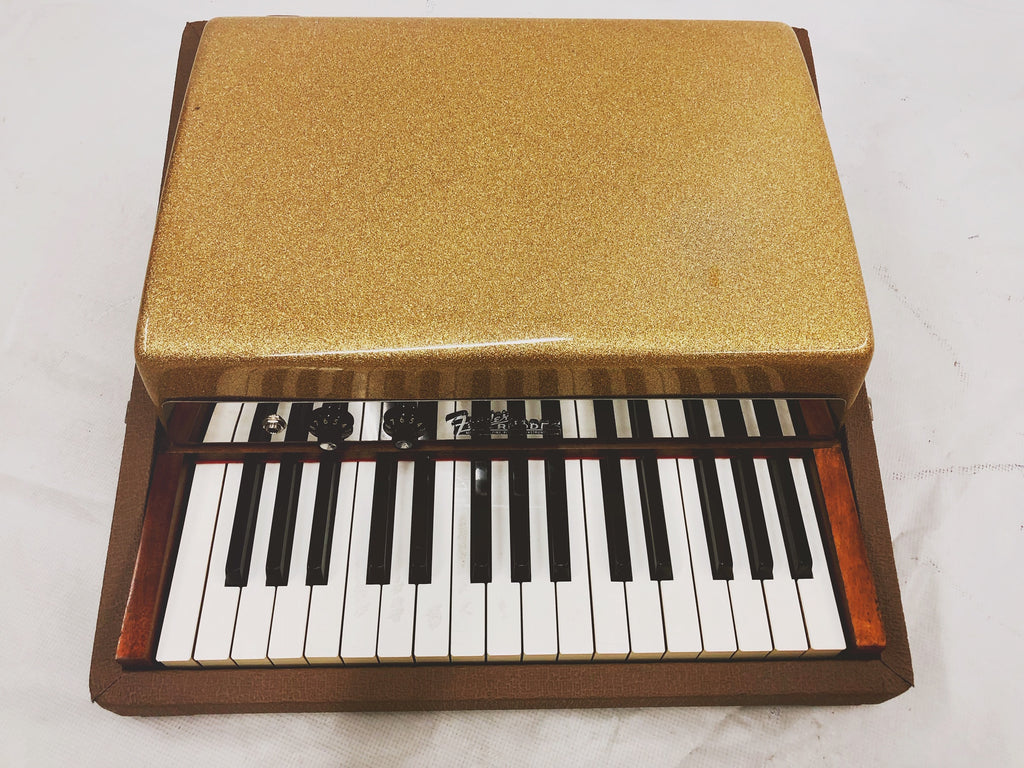 Fender Rhodes Bass
Fully refurbished 1965' Fender Rhodes Gold sparkle top bass piano. This was the short lived fender Rhodes bass built between the fiesta red, cream top and the silver sparkle top. We retolexed the unit as the original brown was well worn with the fender era correct Rough brown Tolex. We also replaced the velvet lid lining as it had fallen apart. We rebuilt and modified the action for better playability, reshaped and hardened the hammer heads. Then voiced for the best bass tone and tuned to A440 

We cleaned and detailed the original wood work, gold top and keyframe as it was in good vintage original condition. The only shown wear is a couple of light scratches on the gold top and some play wear on the key caps. 

This is a very rare and collectible unit as it is a  very playable/recordable instrument.

Call or email for more pictures and details, you can also see/hear it on our 'Live at CVKeys' YouTube channel