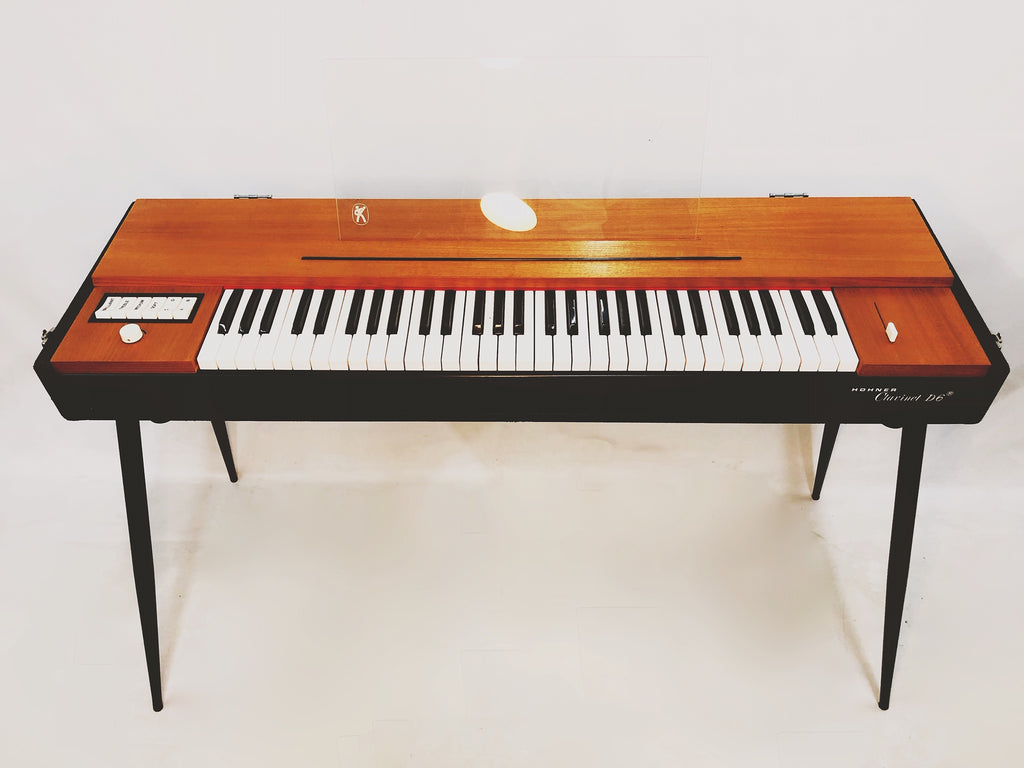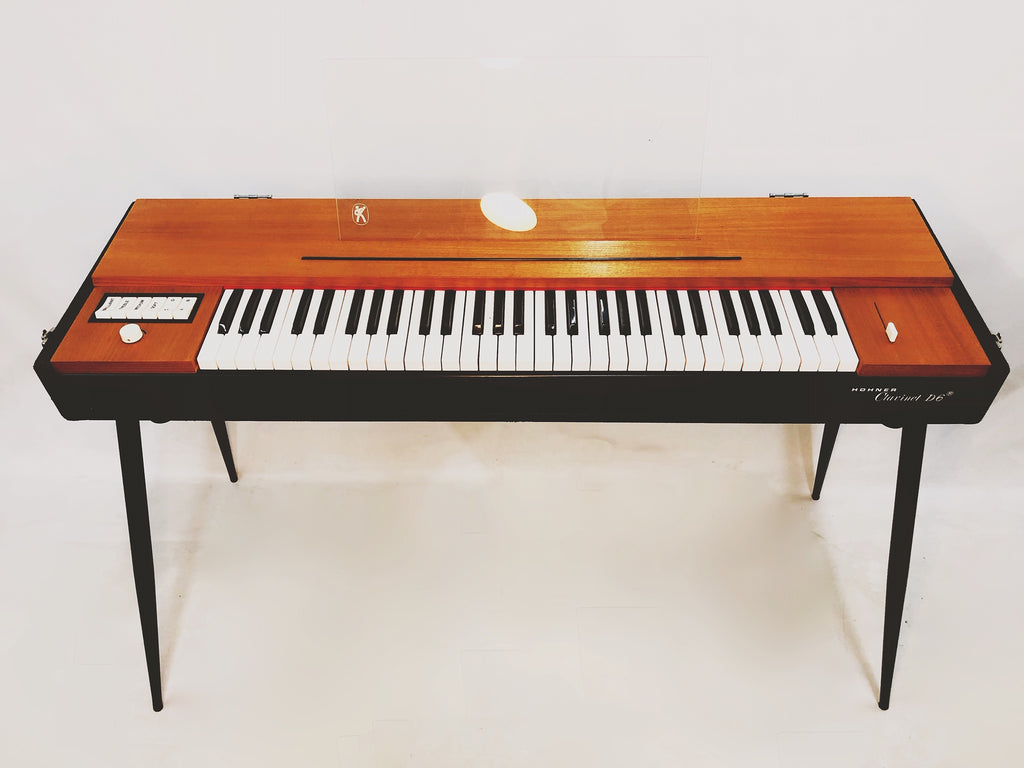 Hohner Clavinet D6
Here is a fully restored Hohner Clavinet D6. 
We have replaced the DC power and battery inlets, installed a new
1/4" output jack, and added a custom noise shield around the preamp board inside. All tab switches have been cleaned and serviced and work like new. This keyboard has a complete set of new strings, new dampening yarn,  and new hammer tips. Also, it has been fully setup including a hammer/strike alignment, voicing, and tuned. 
Cosmetically it is near mint with the original teak wood lid and cheekblocks. The tolex is original and new hinges and latches have been added to replace the always troublesome original Hohner latches. Also comes with the original legs/leg bag, leg plates, music rack, and lid.