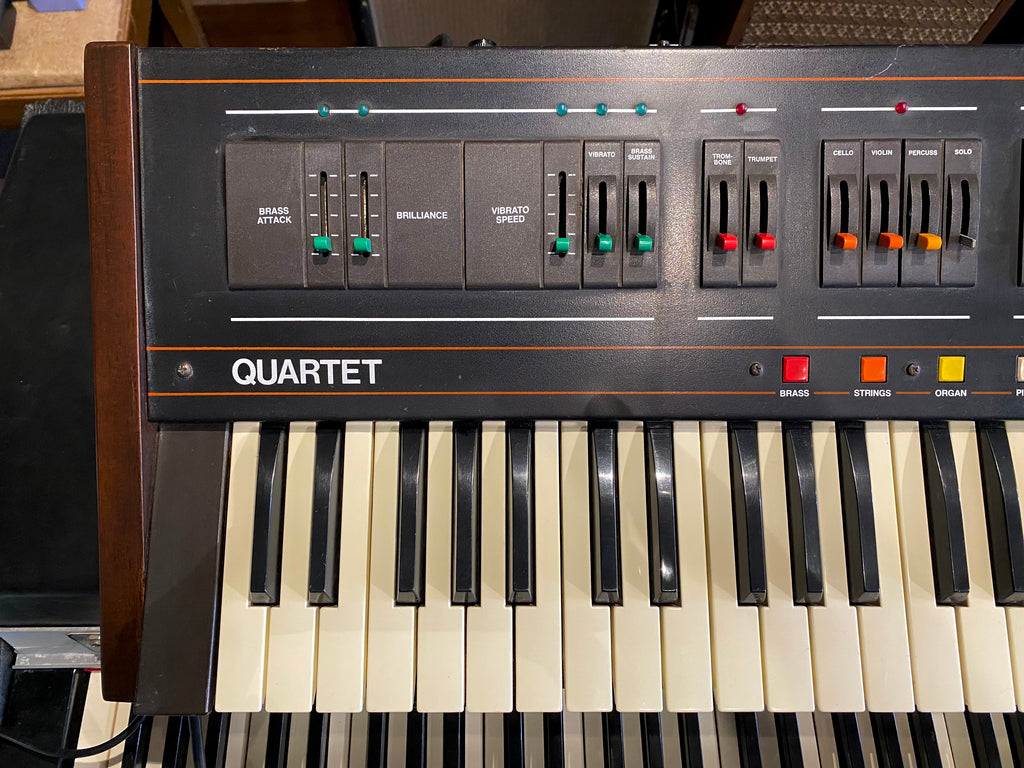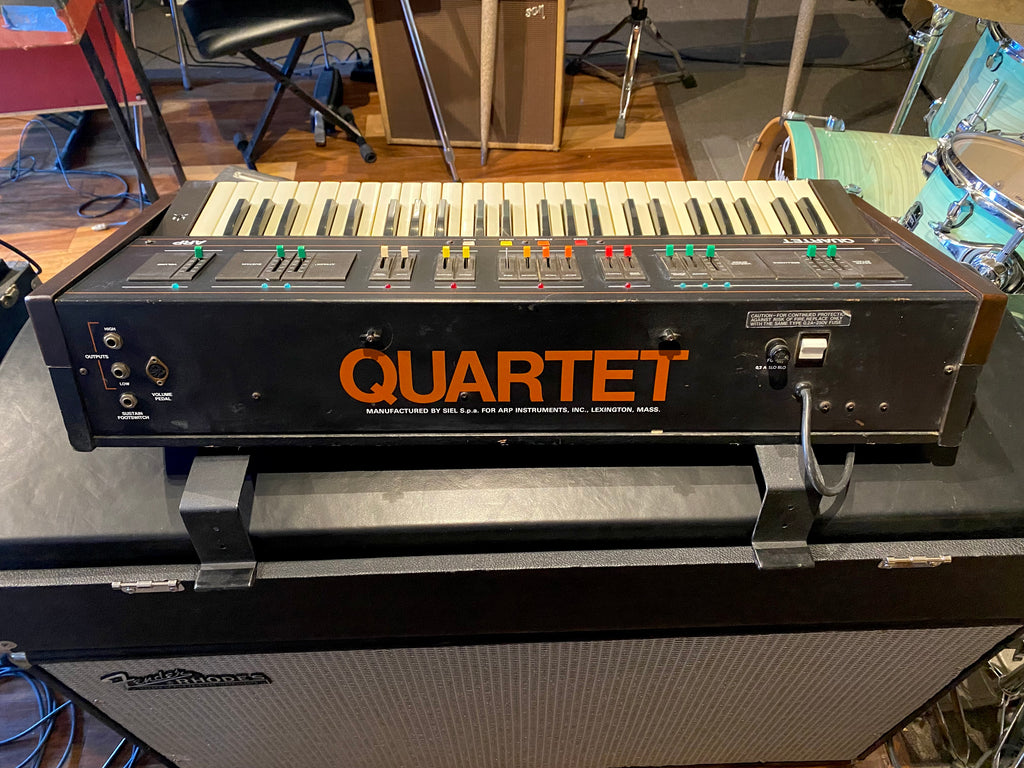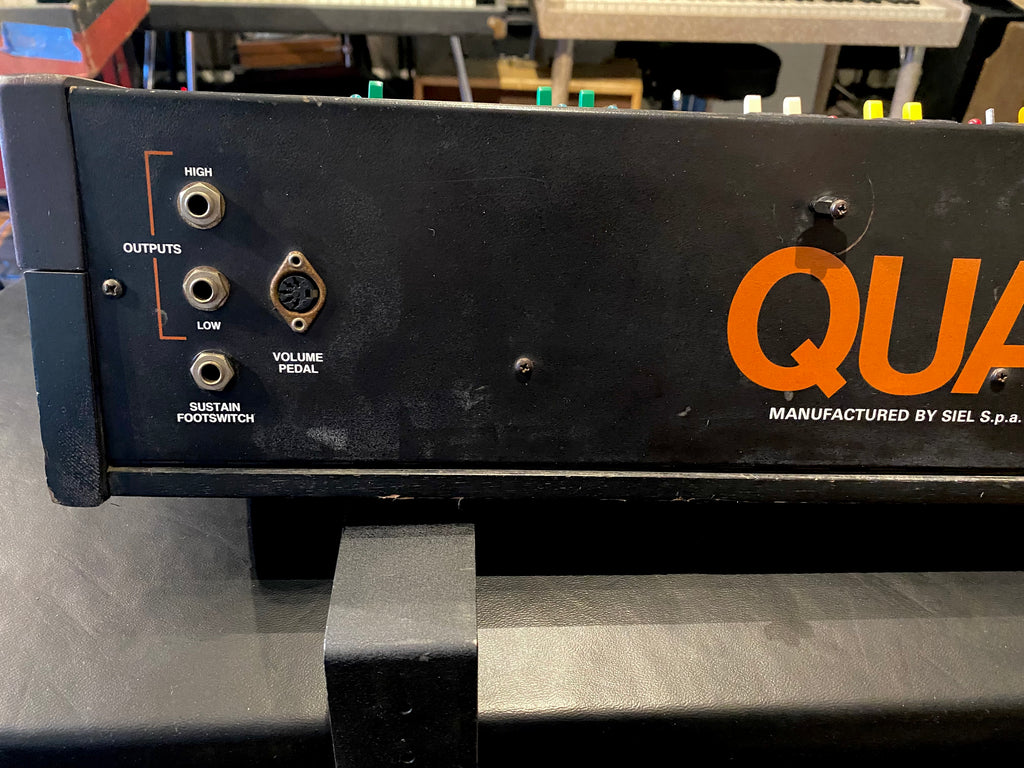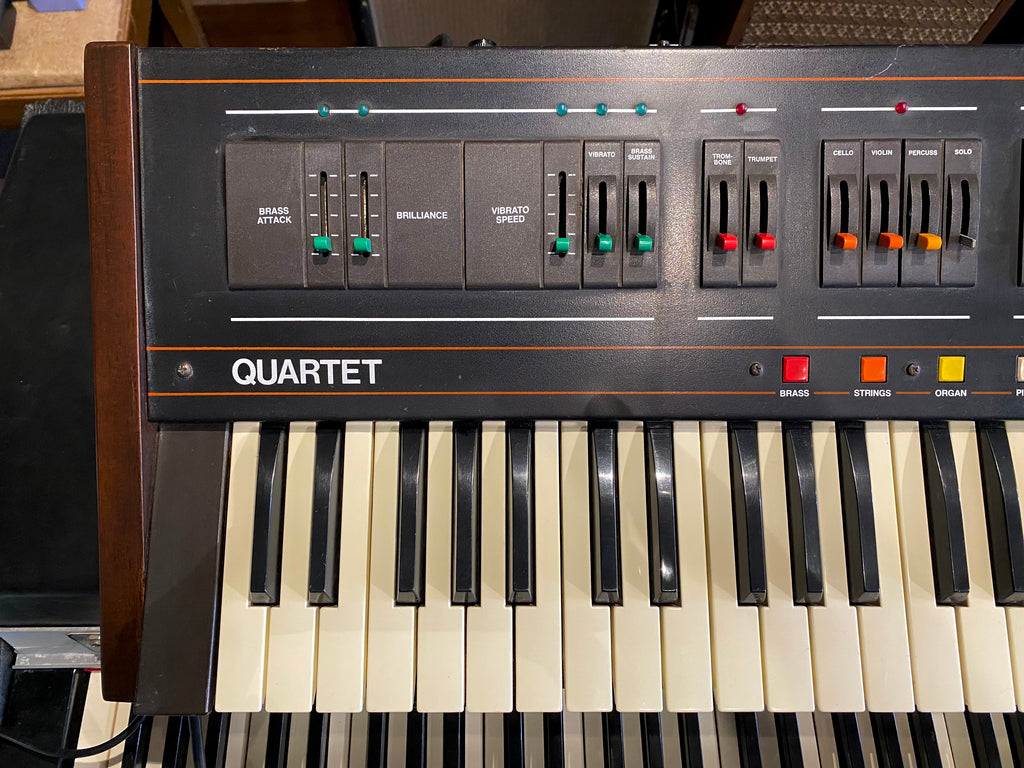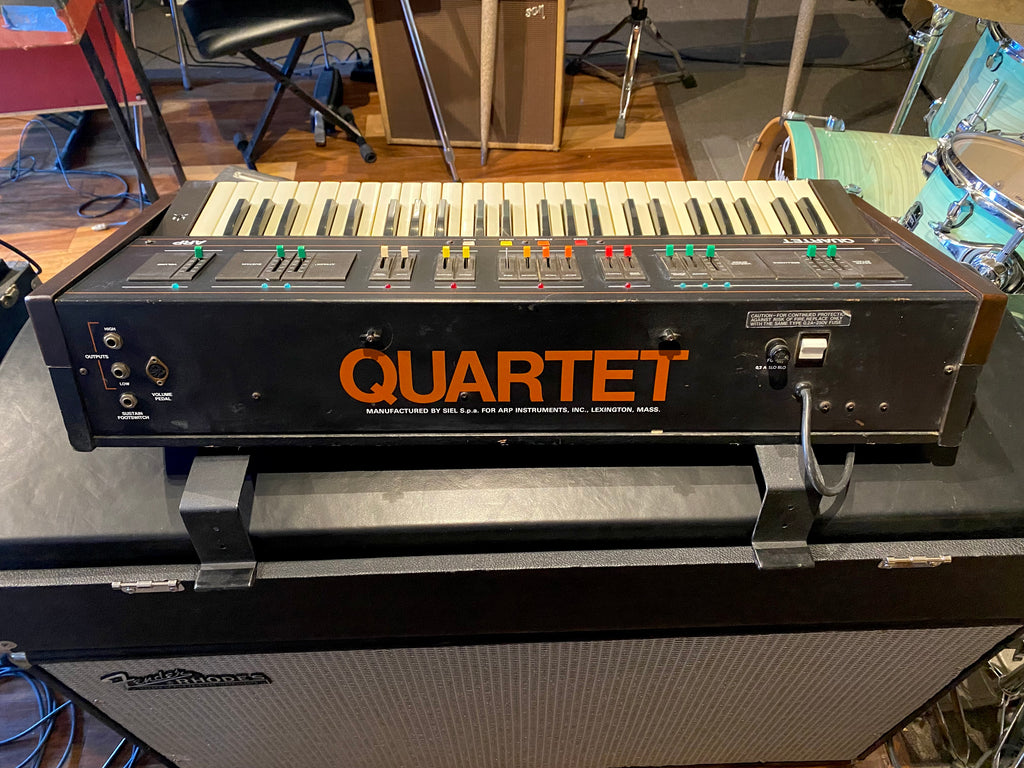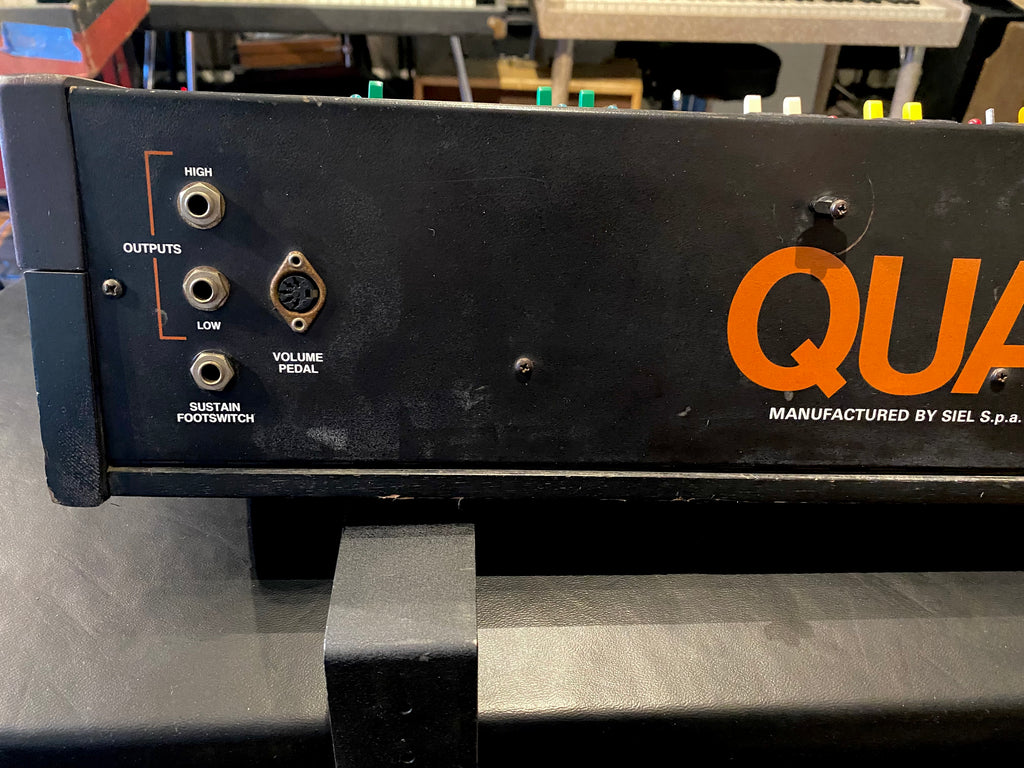 ARP Quartet Vintage 49-Key Orchestral Analog Synthesizer Siel Orchestra 1979-1980
ARP Quartet Analog Synthesizer up for sale. This Quartet is in fantastic working condition and it looks great! The instrument has been fully serviced and tested by our professional technician, and is backed by our 3-month warranty.
The ARP Quartet is, in fact, identical to the Italian-made Siel Orchestra.  ARP bought, relabeled and sold it as the Quartet without changing much. It's a 4-part orchestral synthesizer with 4 sections: Brass, Strings, Organ and Piano. These 4 tone color families can be tweaked and played individually or two can be played simultaneously. Selected presets will light up LEDs to show you which sliders and buttons can be used to modify the current section. The synth itself is somewhat limited--there is no external control, no pitch/mod wheel and few editing parameters. However, it sounds very good and, ultimately, it is a classic analog synthesizer.
In very good working shape, with some normal cosmetic signs of use (see photos).