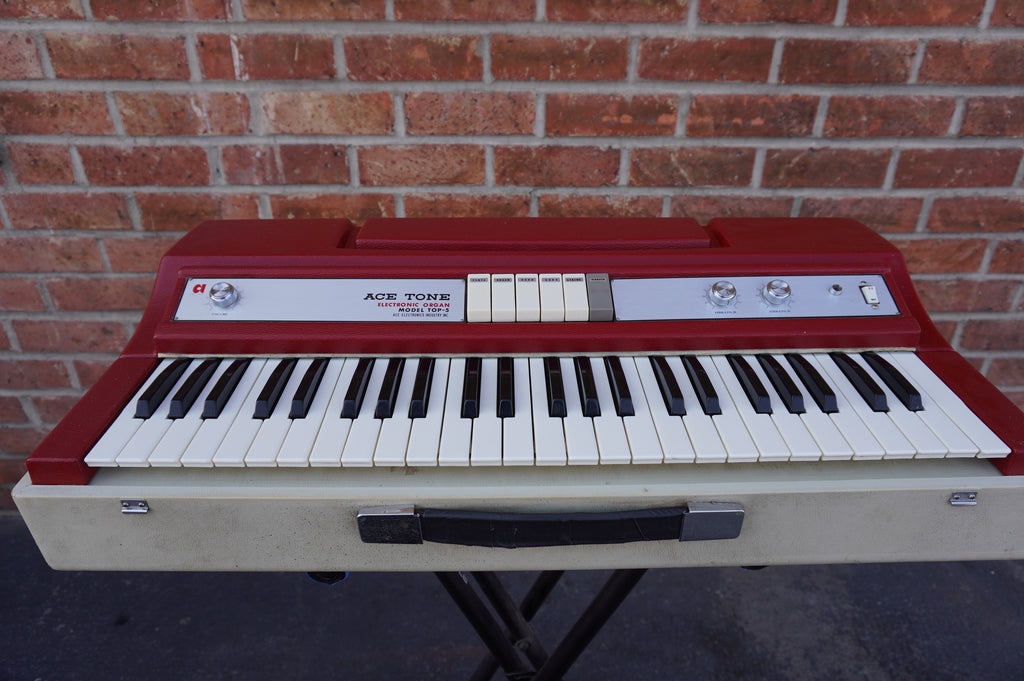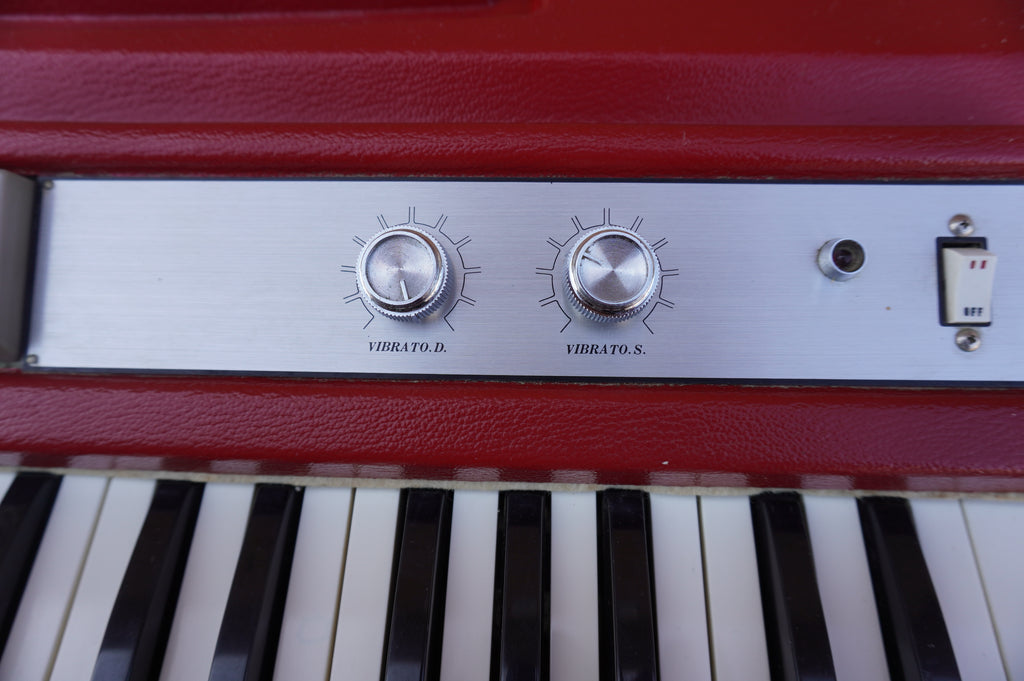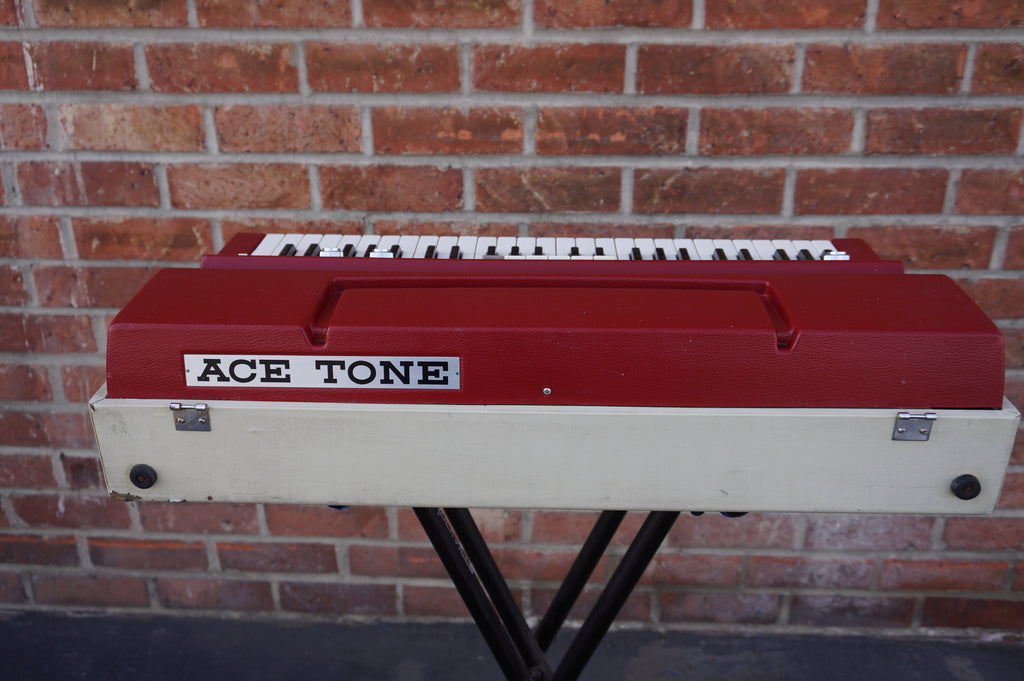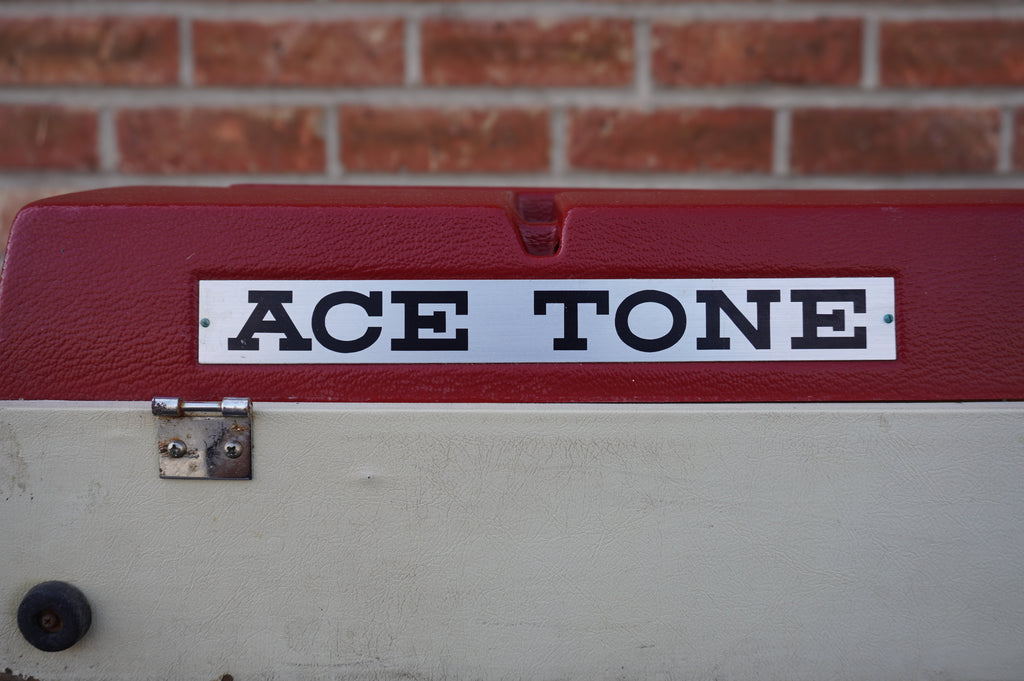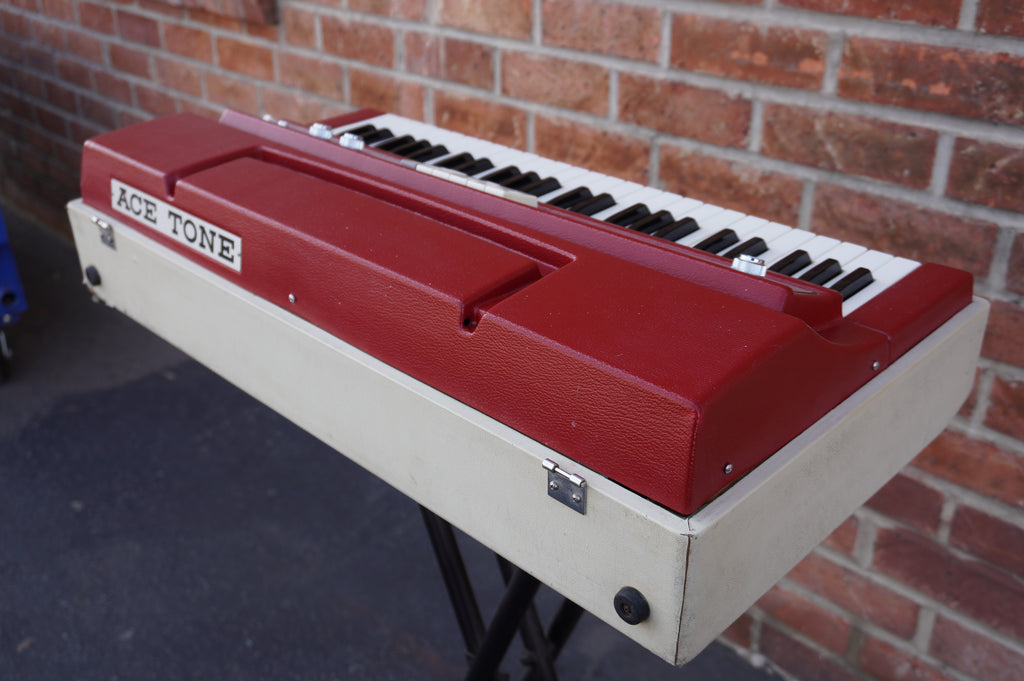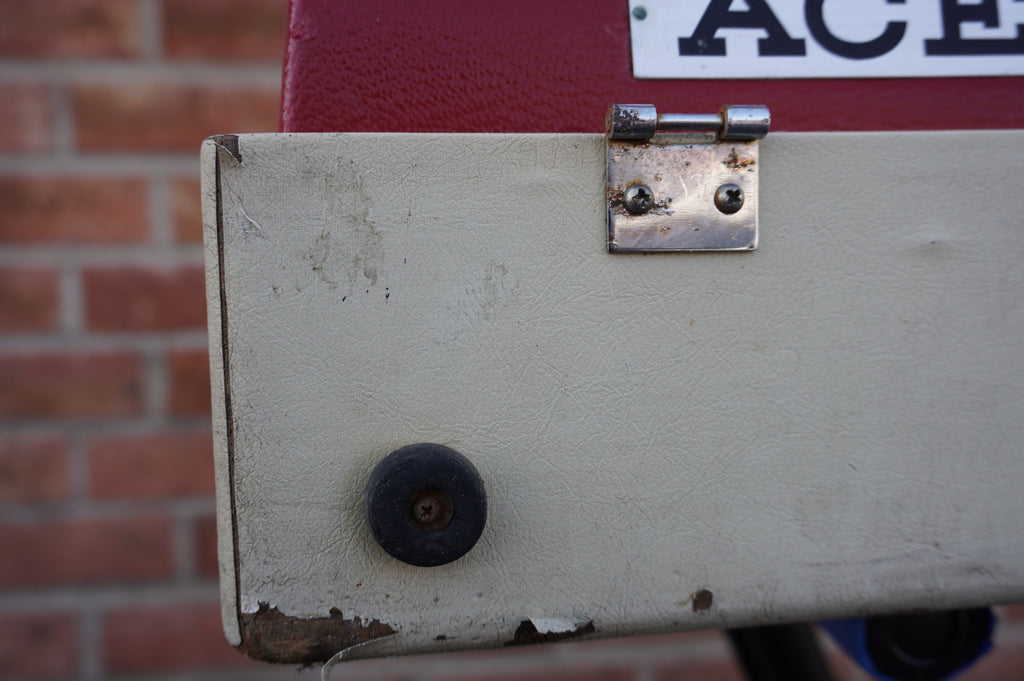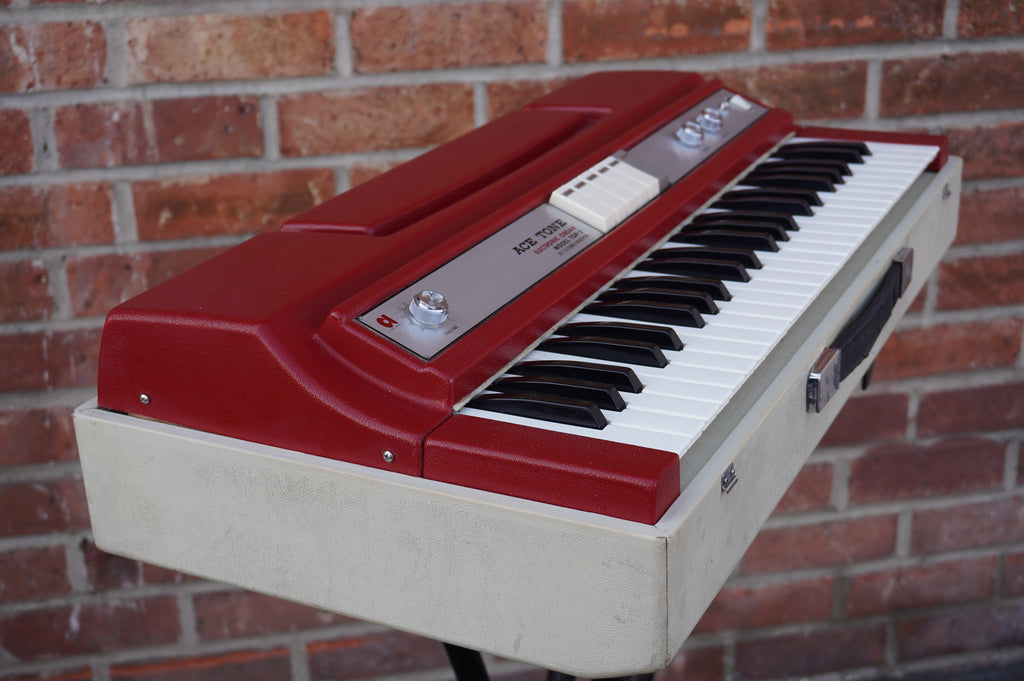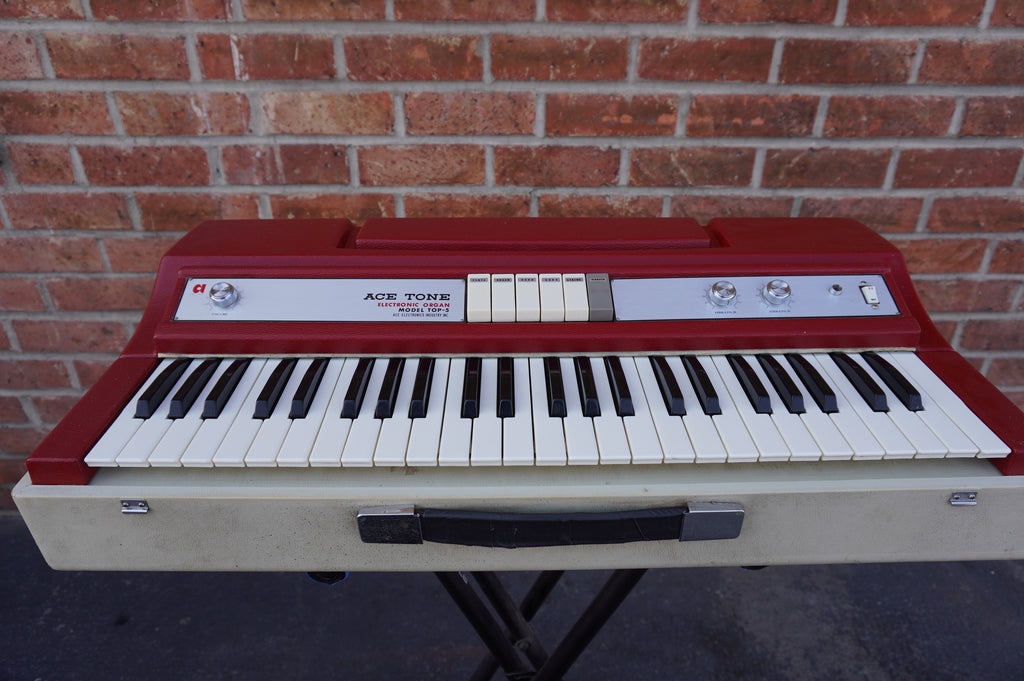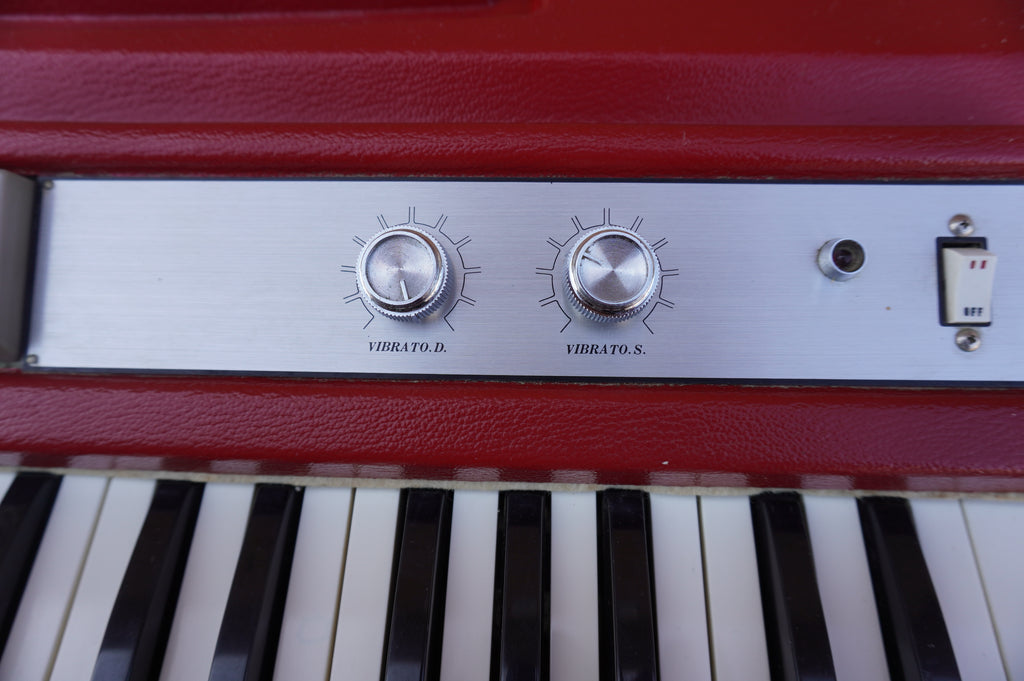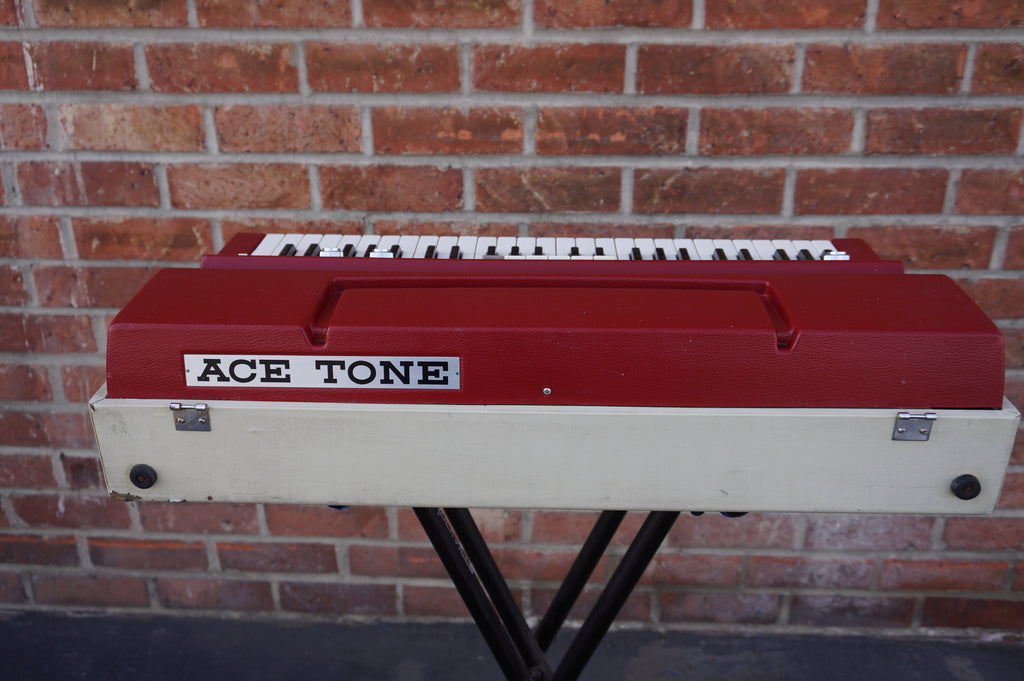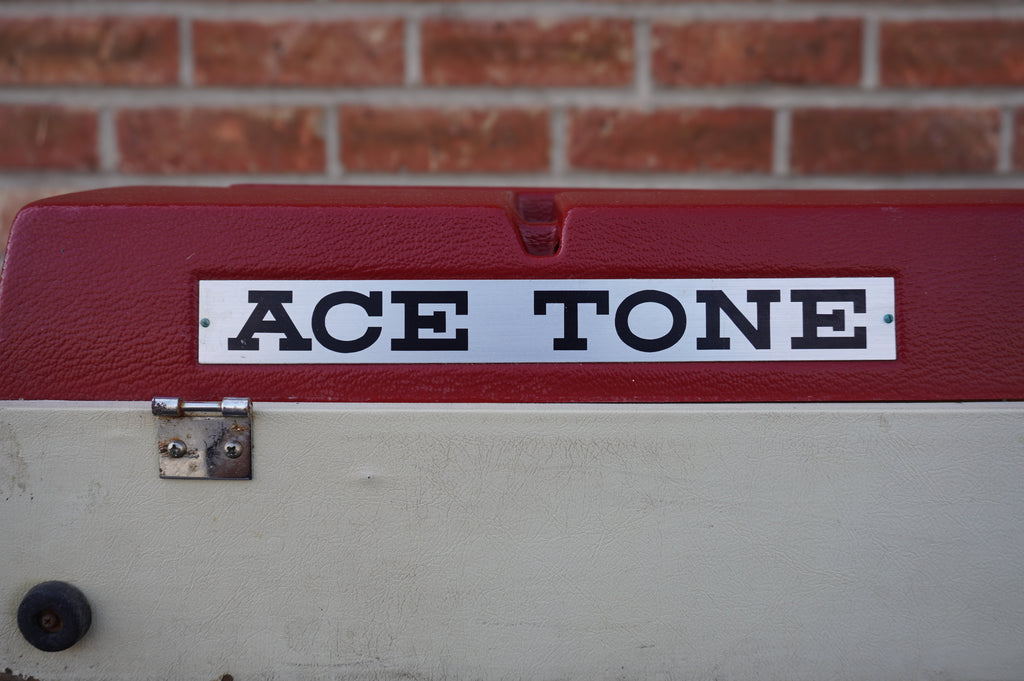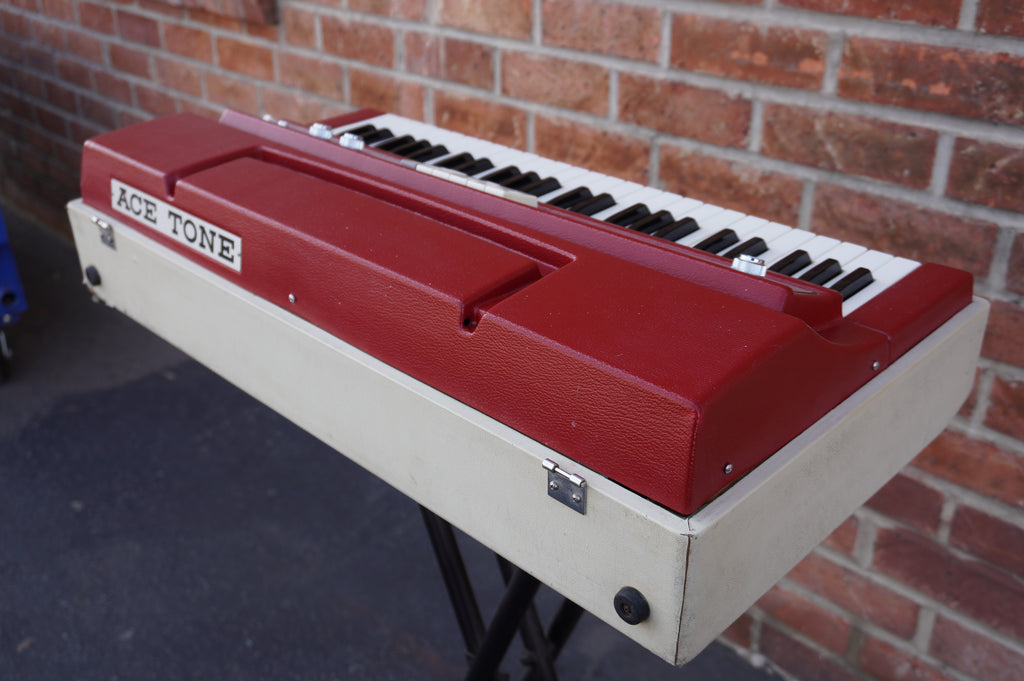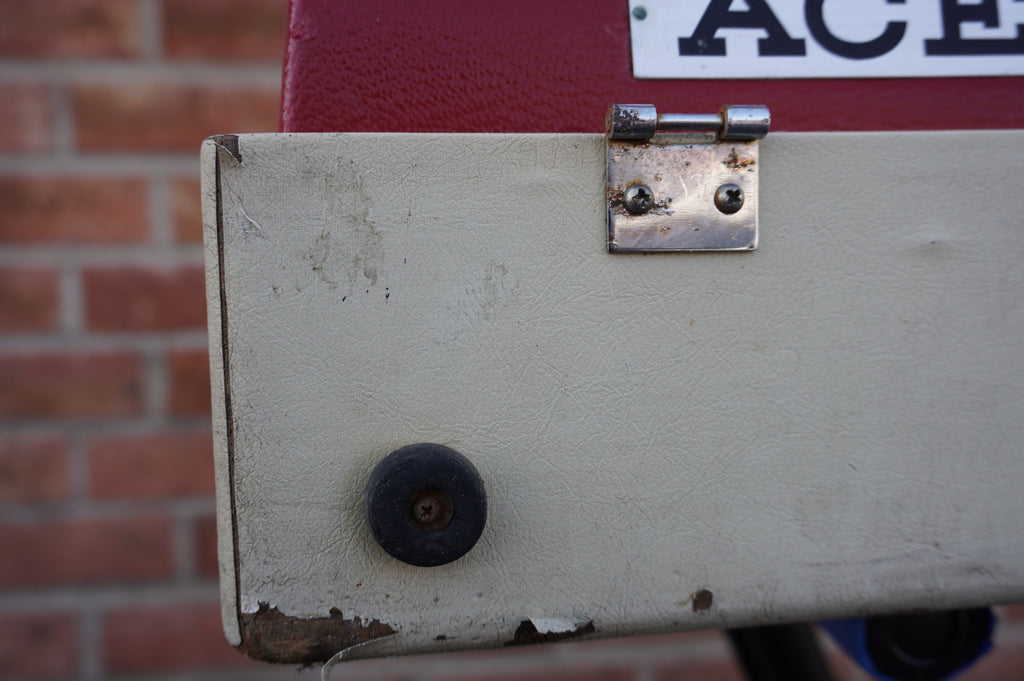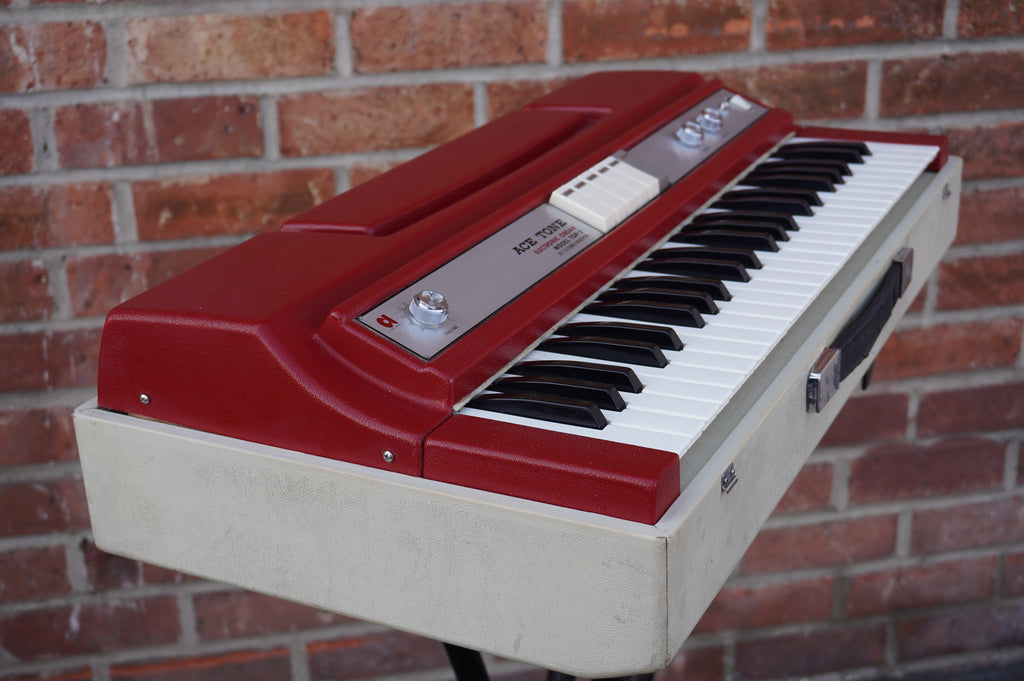 Ace Tone Electronic Organ Model Top 5 - 1960s
CUSTOM VINTAGE KEYBOARDS is proud to present this  Late 1960's ACE TONE ELECTRIC ORGAN MODEL TOP 5. 
If you're looking for a great, strong, clear combo sound, then look no further than the Top-5.  On top of it's sound it's also very small, and also reliable. The Vibrato Depth and Speed Control offer you a sound that no there organ in the  market can provide from such a compact organ
Controls:
Knobs: Volume , Vibrato Depth, Vibrato Speed
Tabs: Flute , Organ, Horn, Oboe, String, Vibrato.
A lid does also come with this ACE TONE but no legs. We have also done the following to ensure this continues creating music for many years to come. 
Rebuilt the power supply
Cleaned and adjusted key contacts
Fully serviced all controls/electronics and calibrated
As with all our restorations  we offer a 3 month warranty on our work. We will pack and ship this anywhere in the United States and international ( must contact office for international services ) If you are in the area of North Hollywood , California it is available to play in our show room.