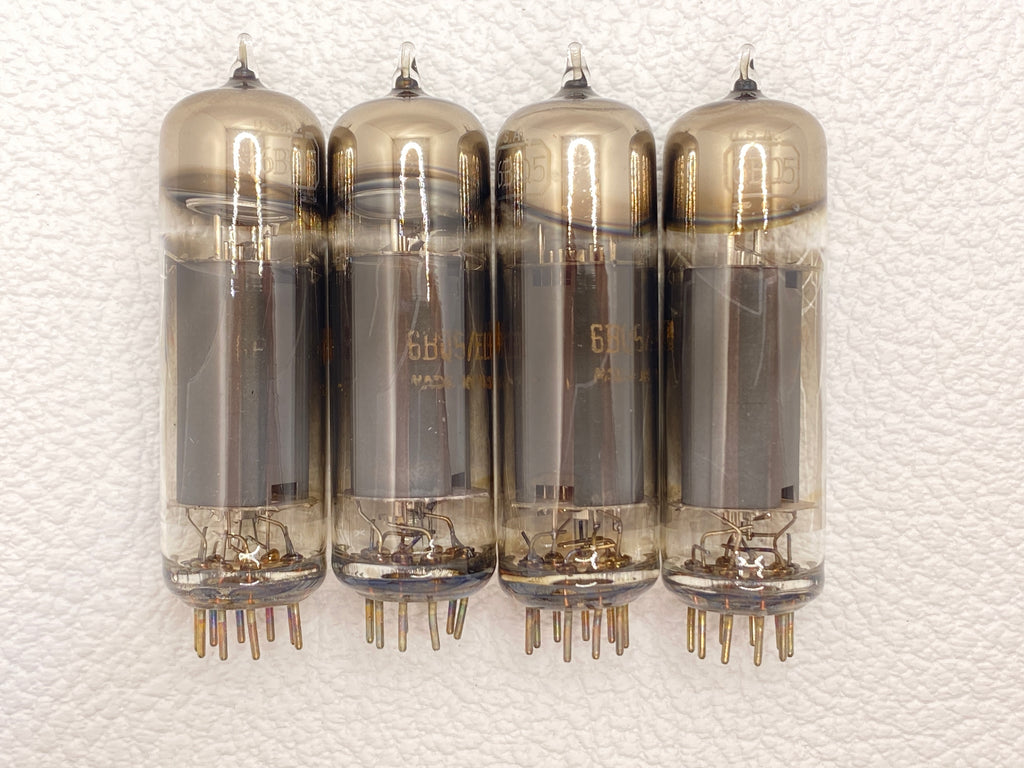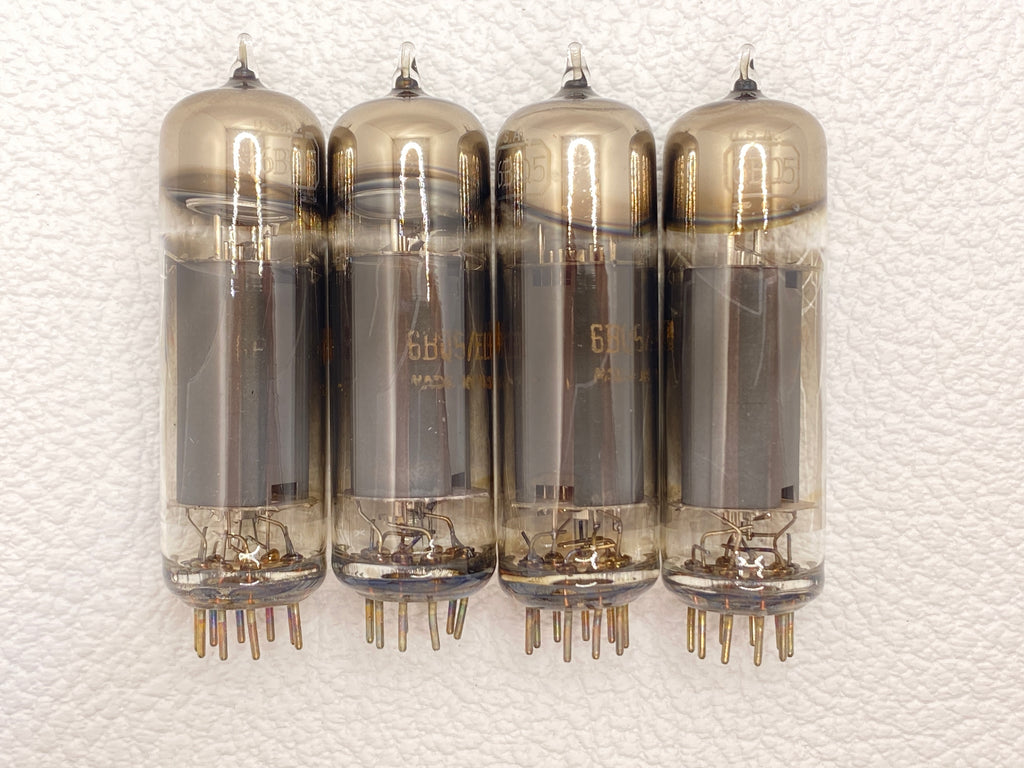 RCA EL84 / 6BQ5 Vintage Power Tubes Matched Quad USA c. 1960s
Used, in good working condition. This matched quad of RCA EL84 tubes were taken from a working unit and have been tested. Shows some normal cosmetic wear throughout (see photos).
* If you are located outside the US and aren't able to place your order online, please contact us to discuss shipping quotes.