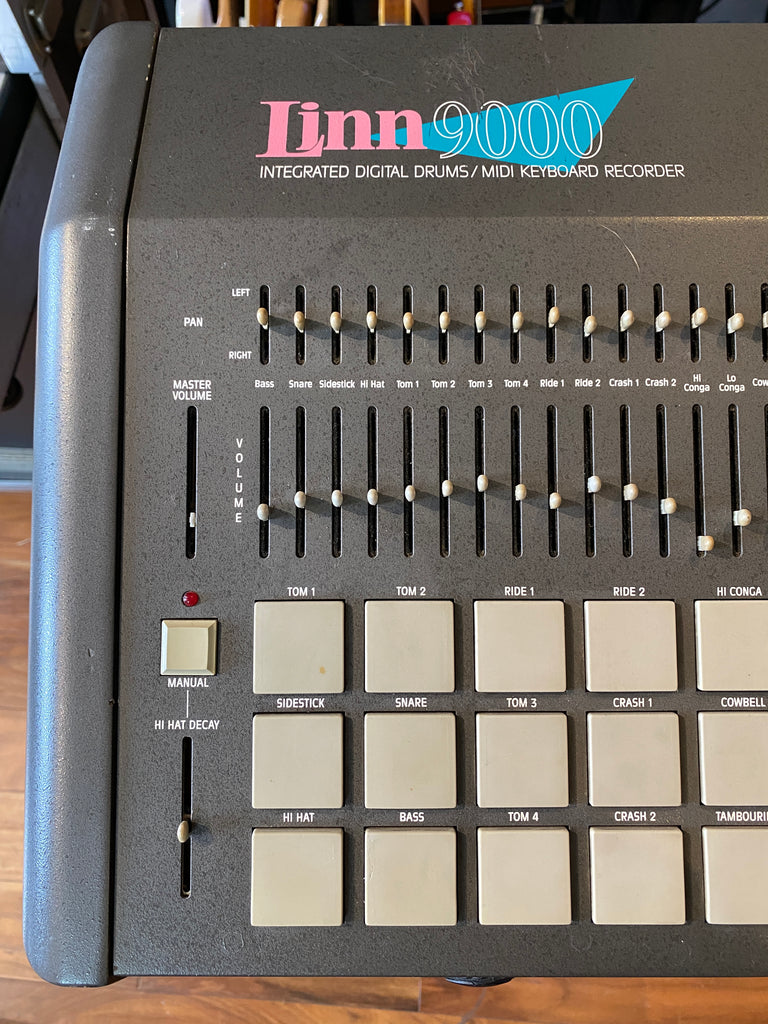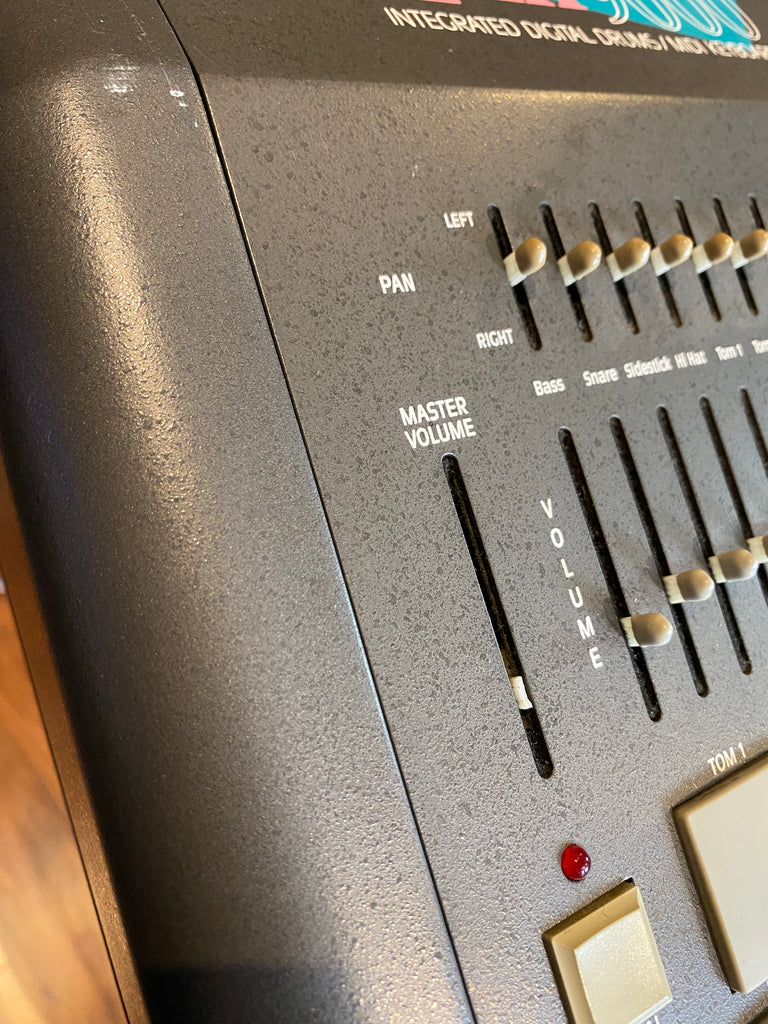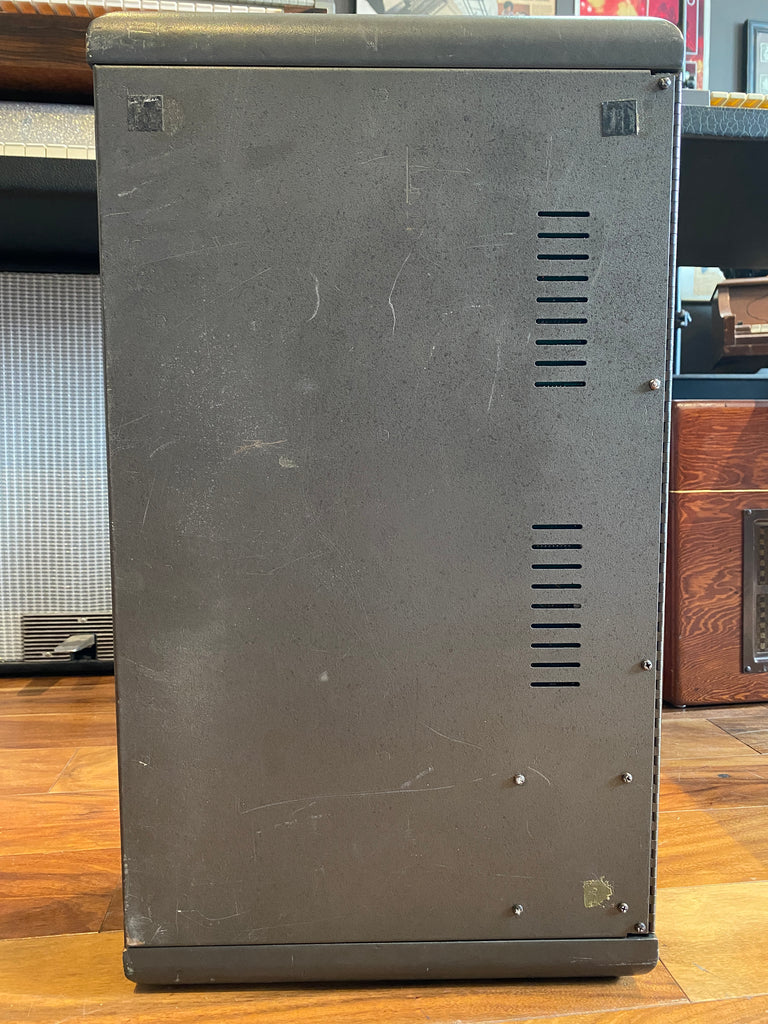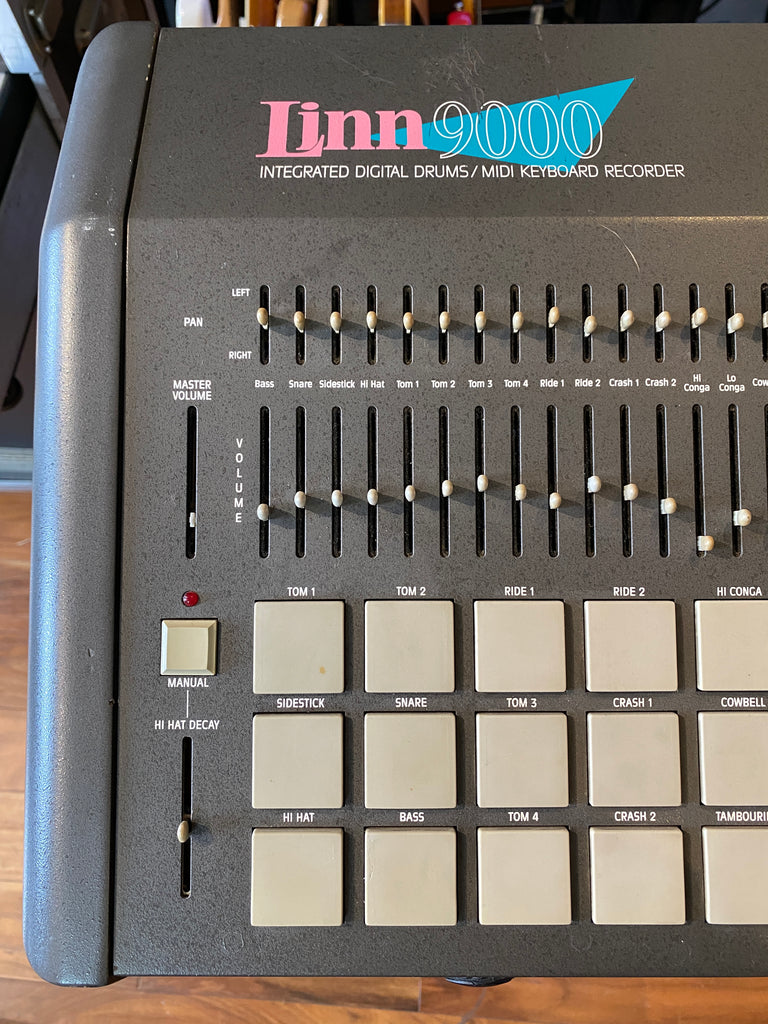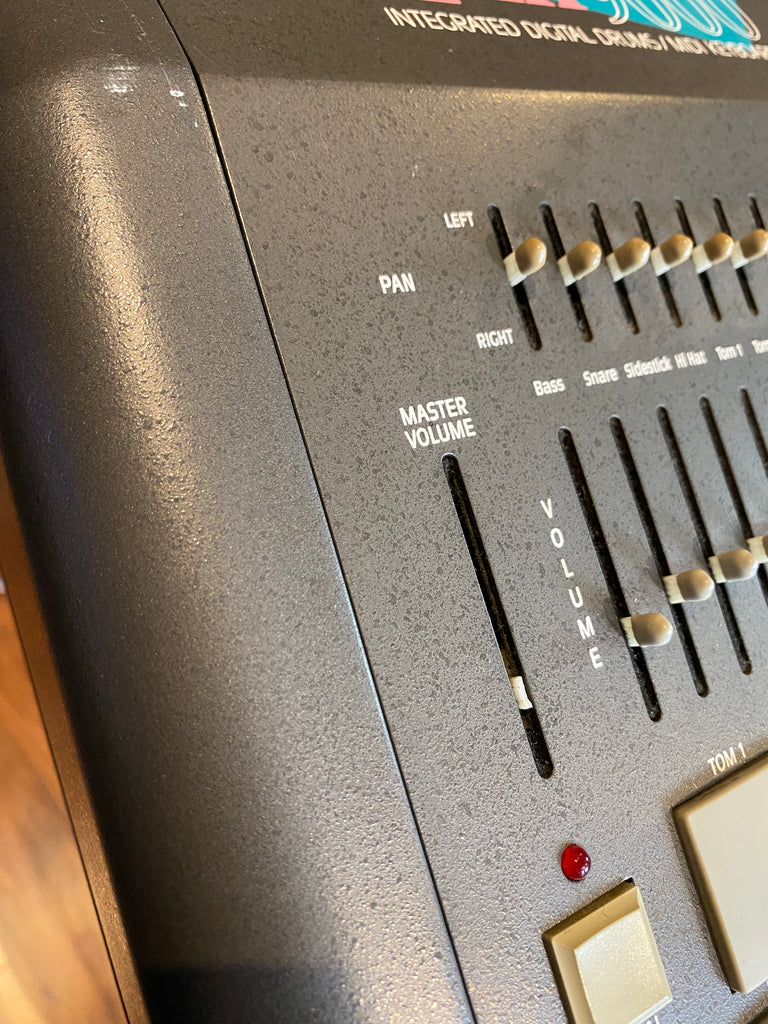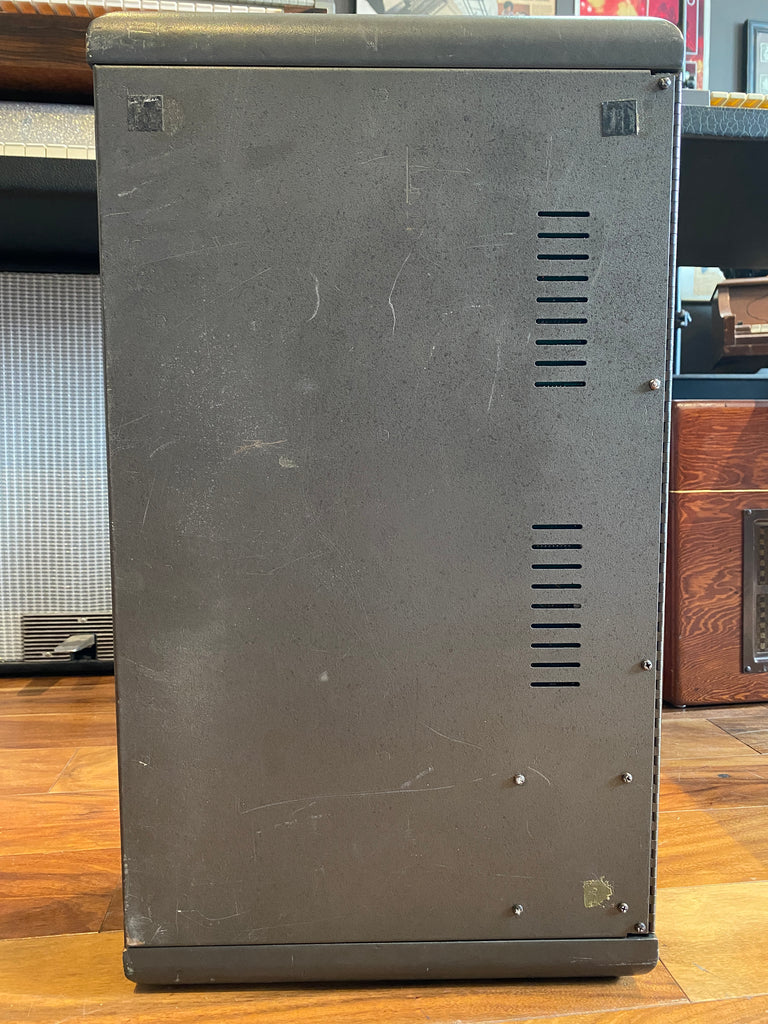 Linn 9000 Digital Drum Machine / MIDI Recorder Vintage 1980s Forat Refurbished
For sale is a Linn 9000 vintage drum machine in very good working condition. This legendary machine has been refurbished and modded by Bruce Forat himself with a larger LCD screen and floppy disk drive with all the original factory sounds. With legendary tones, versatile controls, individual outputs for each instrument, and lots more, this machine is the perfect addition to any studio looking to explore those authentic '80s drum sounds from one of the first machines to ever use sampled sounds. Awesome!!
This drum machine has been fully serviced by a professional technician and is backed by our CV Keyboards 3-month warranty. The master volume slider top has broken off and is not easily replaceable (see photos) but is fully functional and easy to use with your finger. Cosmetically it shows some scuffs and scrapes throughout and the numbers on the keypad have worn off (see photos), but it's in very solid shape overall for its age and everything works as it should. Includes 2 floppy disks.
* If you are located outside the US and aren't able to place your order online, please contact us to discuss shipping quotes.