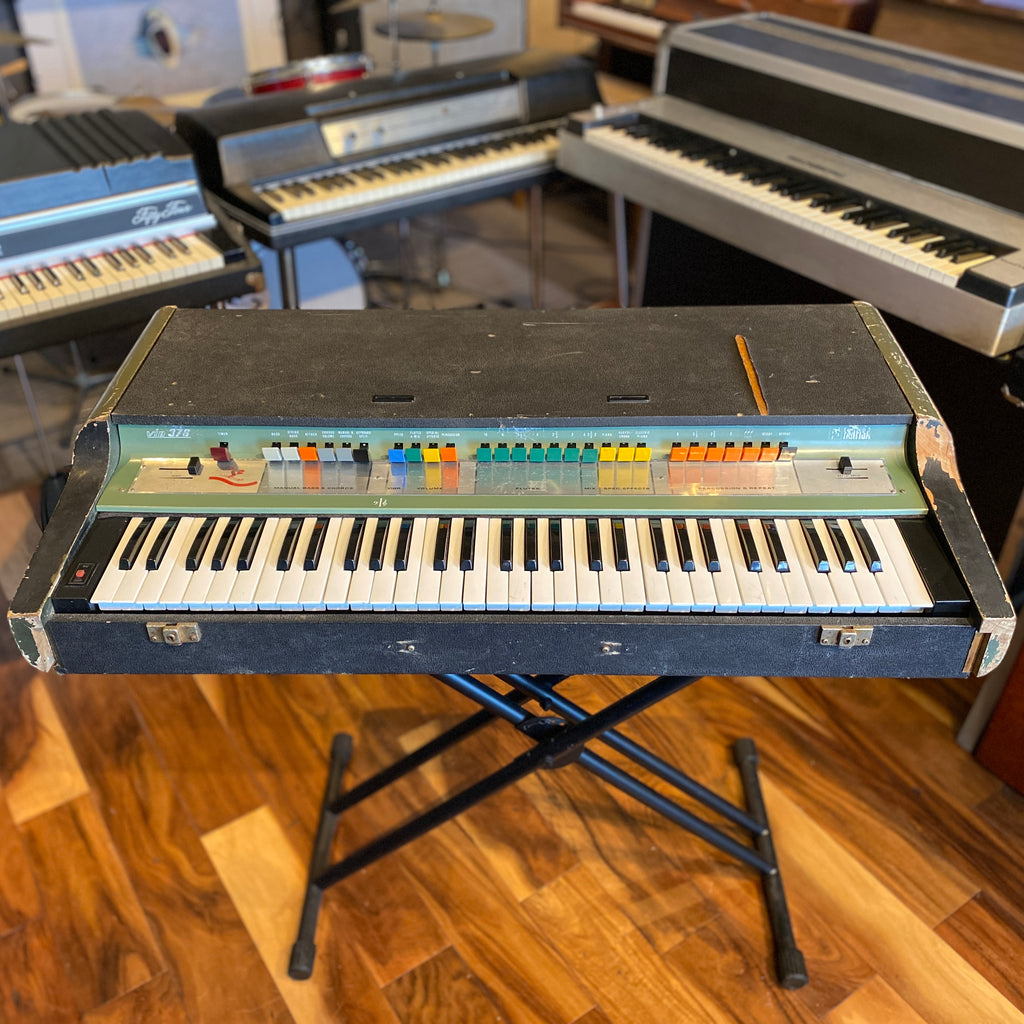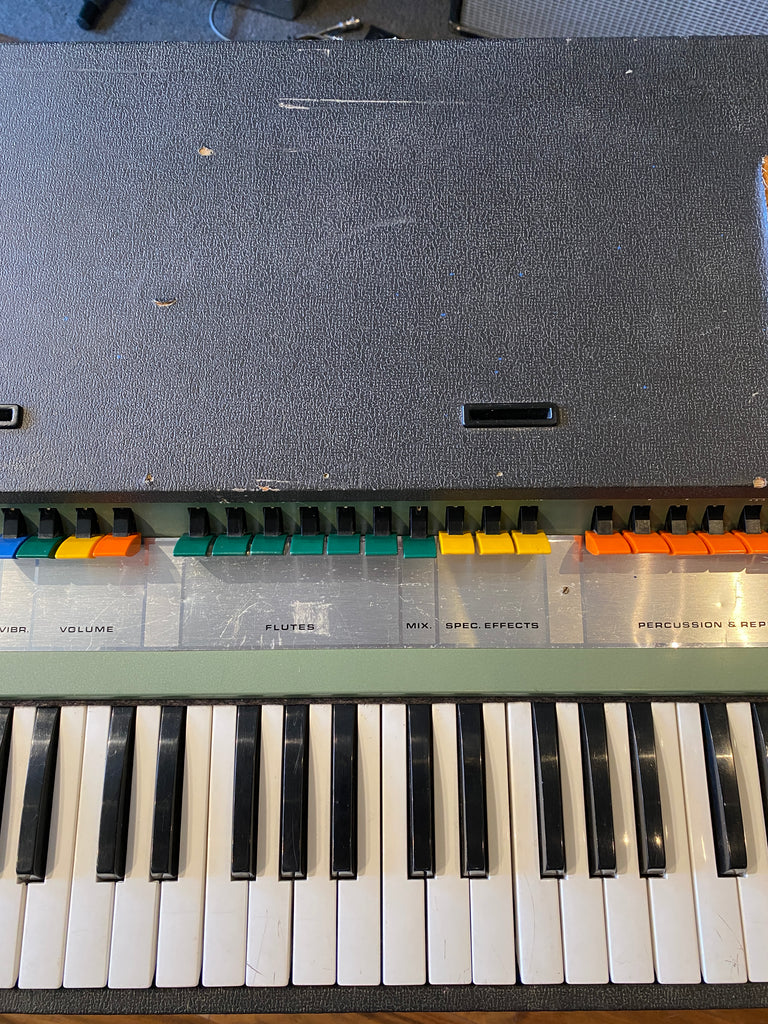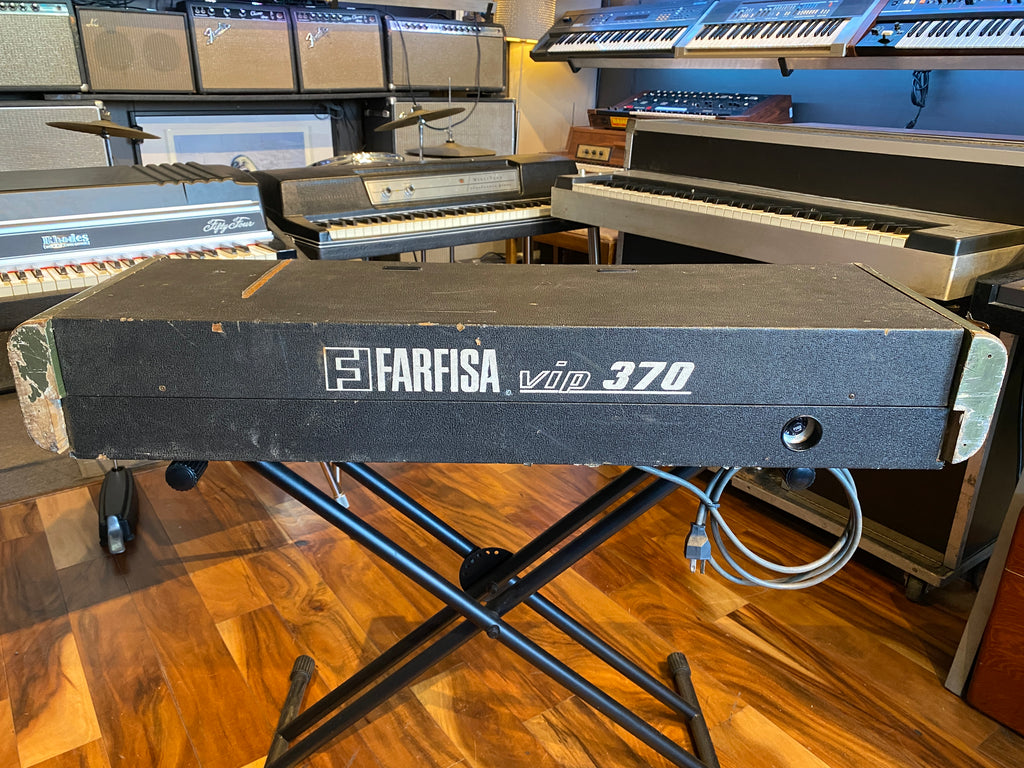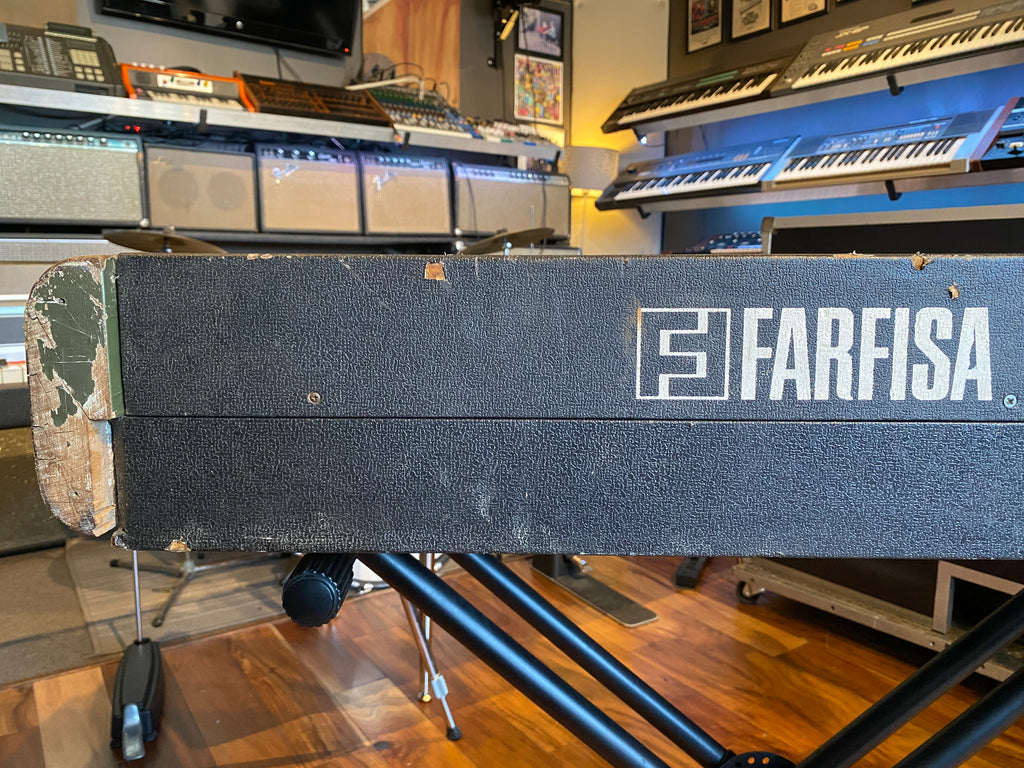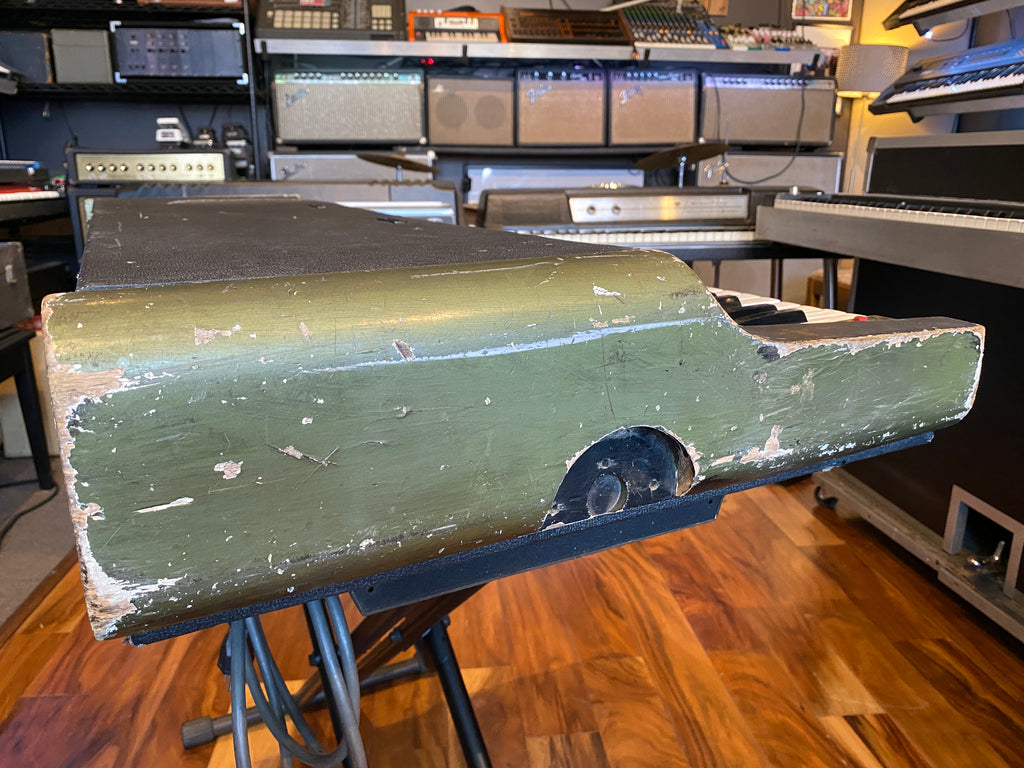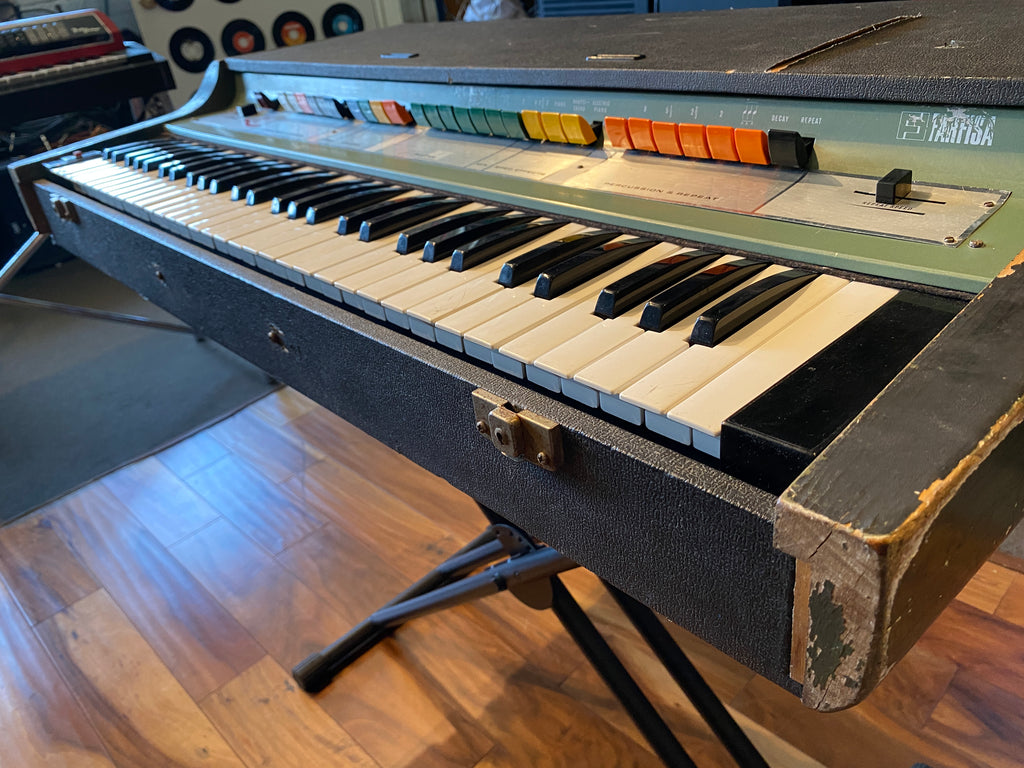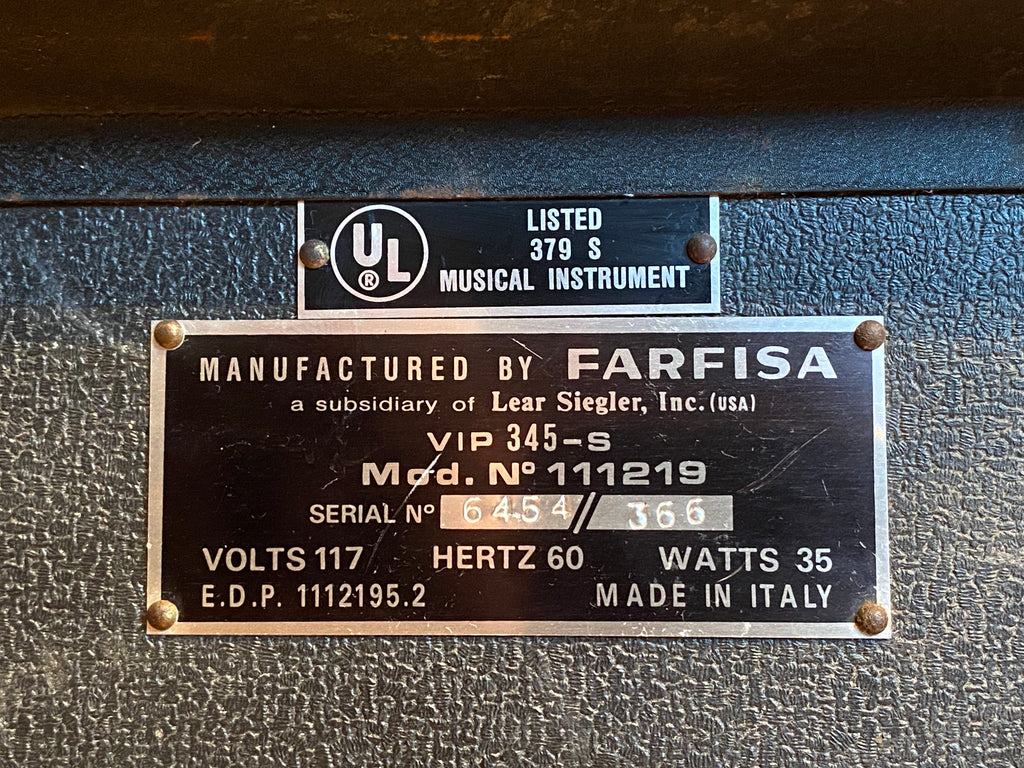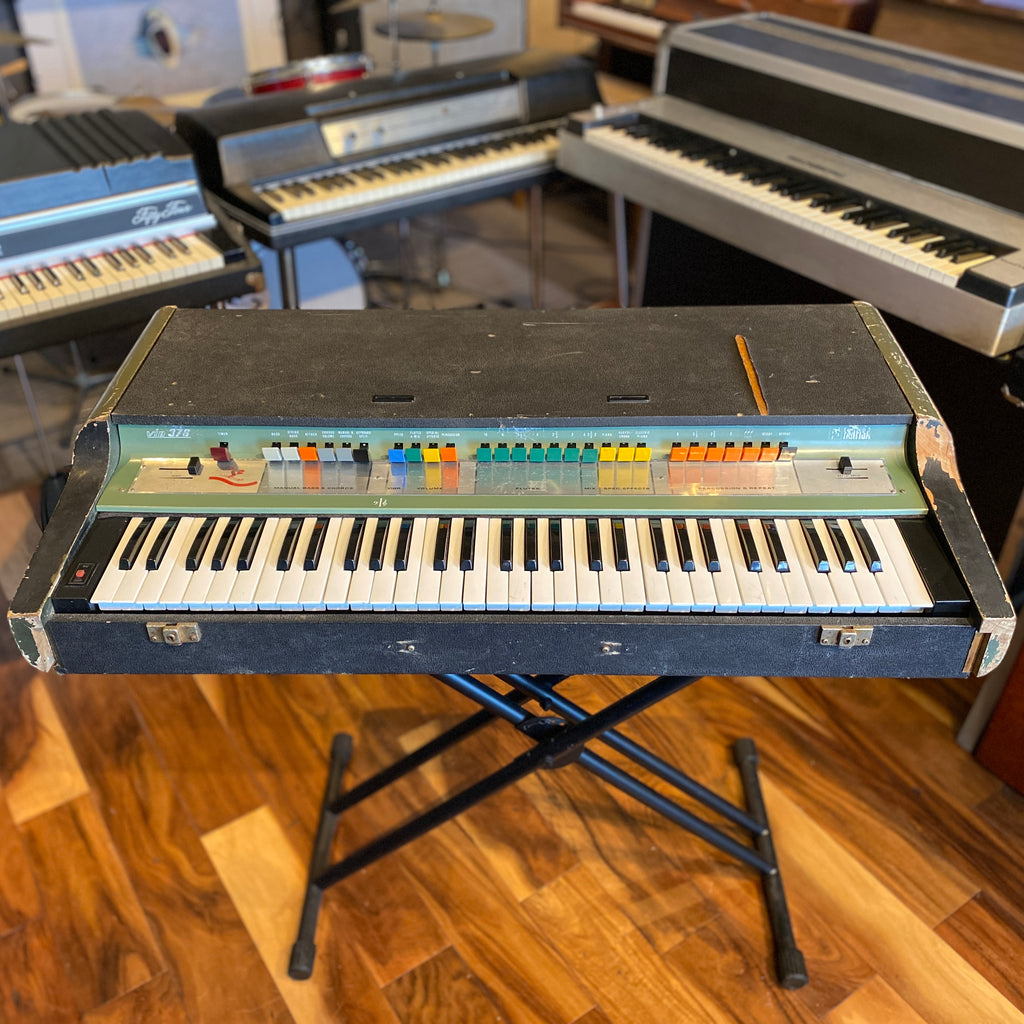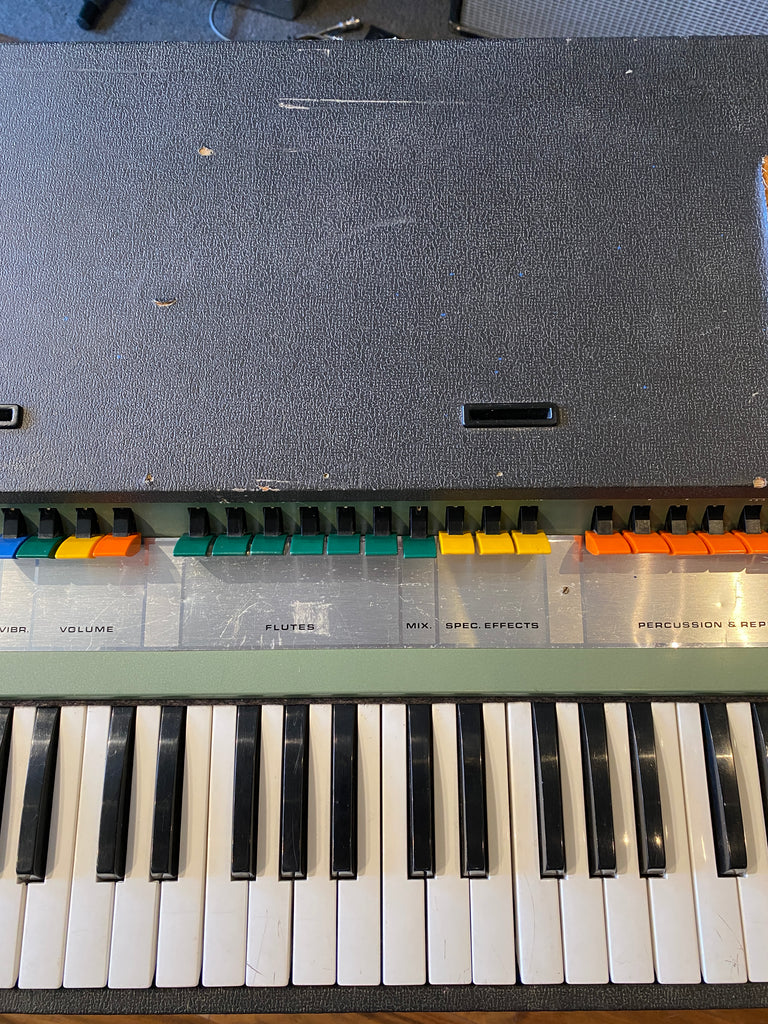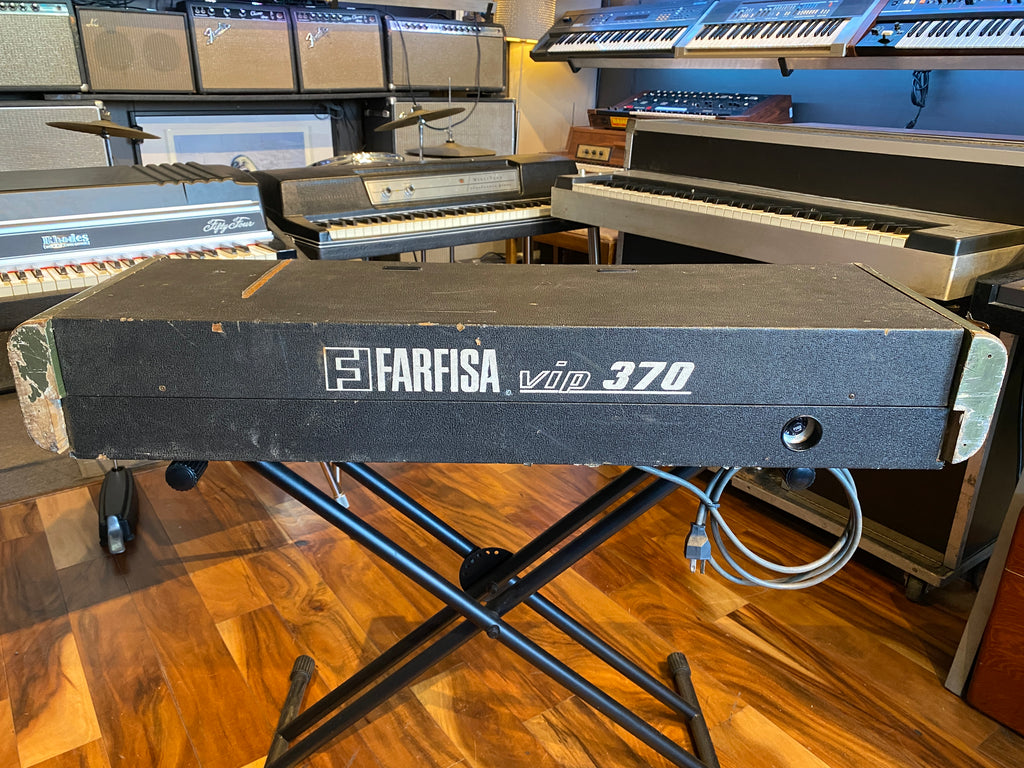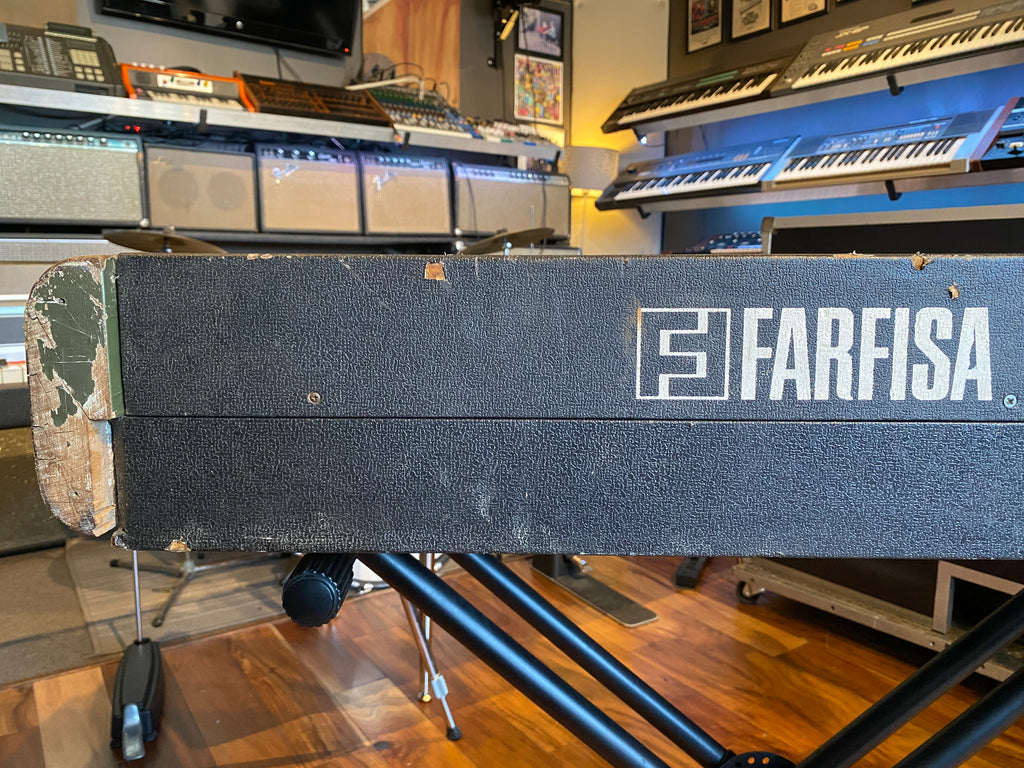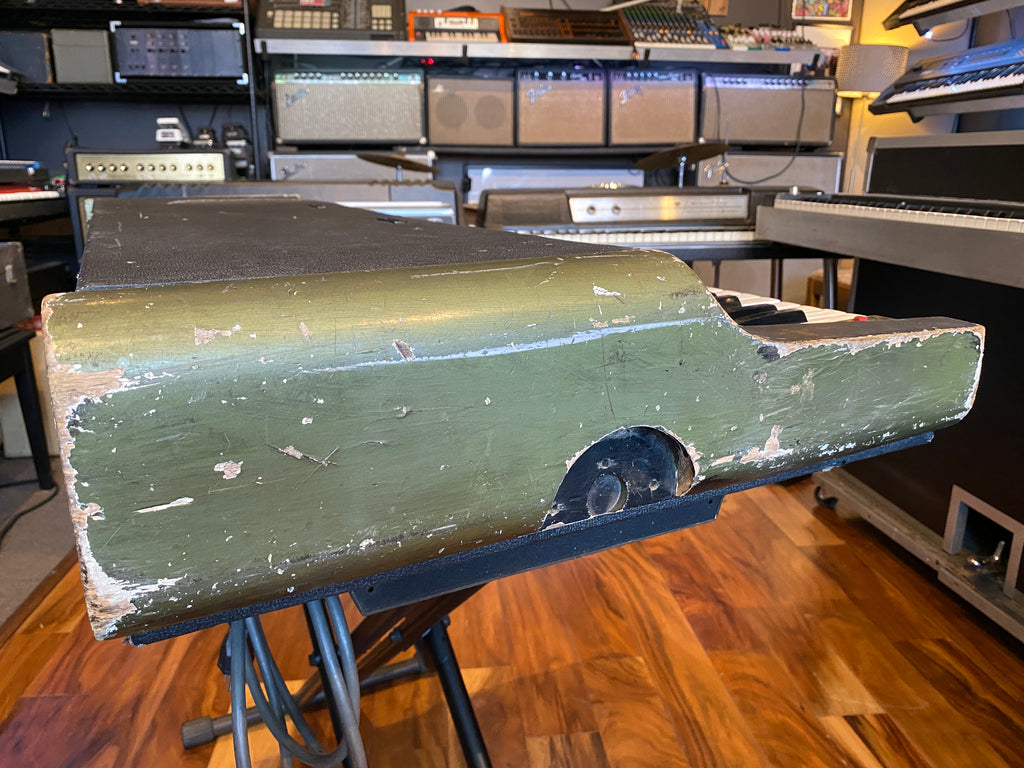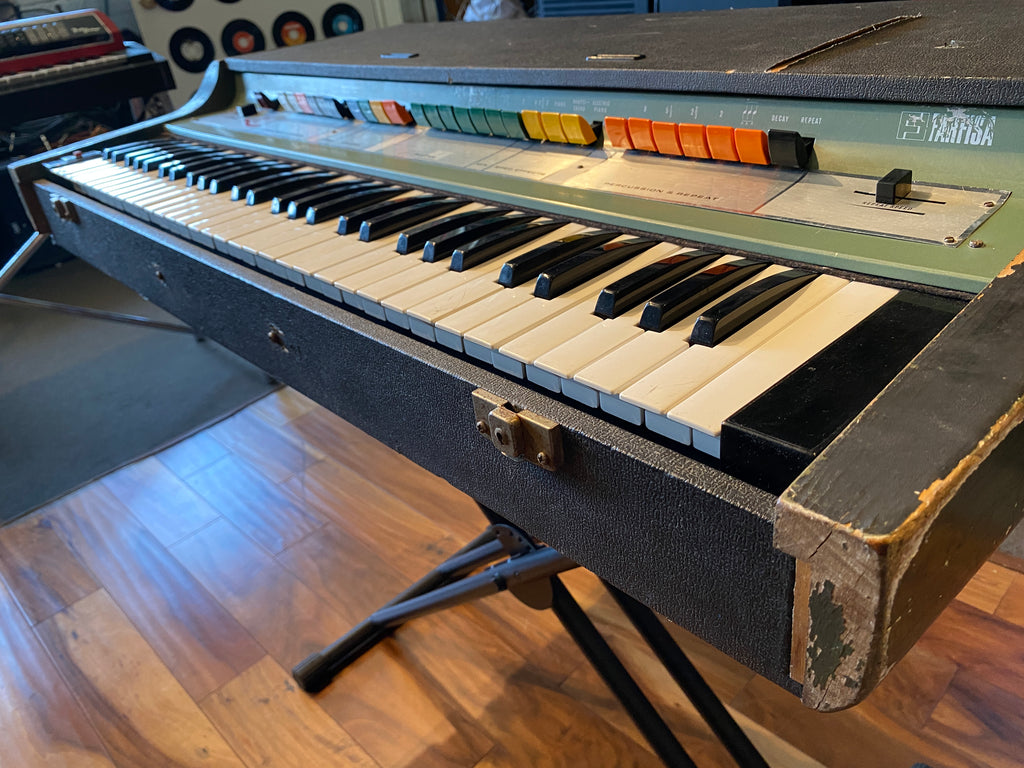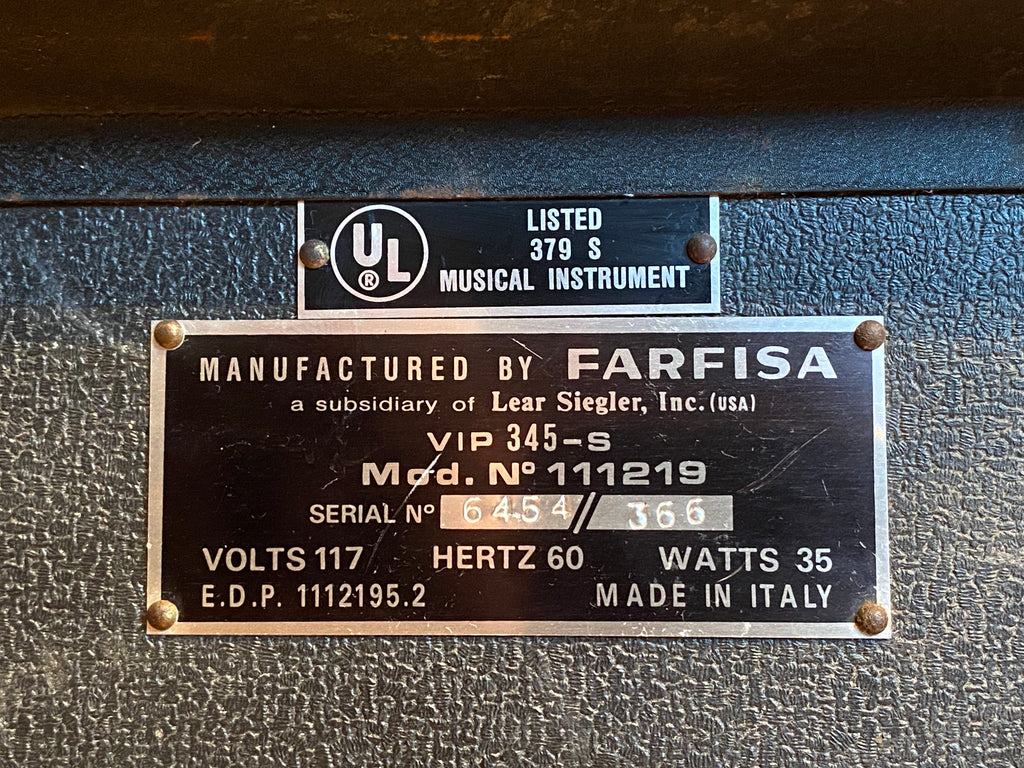 Farfisa VIP 370 Vintage Combo Organ Italy 1970s Pro Serviced
Vintage 1970s Farfisa VIP-370 combo organ in good working condition. This Italian-made dream machine features the iconic crunchy Farfisa tones we all know and love plus some additional features that add a whole other dimension to this beast, including a versatile percussion/repeater section, splittable keyboard with independent bass controls, a "special effects" section to add sparkle to your tone, and of course the legendary "Syntheslalom" portamento/glide control. And much more!! An iconic piece of '70s hardware that'll make a great addition to your studio or live rig.


This instrument has been thoroughly serviced by a professional technician and is backed by our CV Keyboards 3-month warranty. The organ shows a healthy amount of cosmetic wear and tear throughout, including some peeling paint on the side blocks, some tolex rips and scuffs, and other normal signs of wear (see photos). This one has been well loved but it plays and sounds great –– versatile vintage tones, top-notch Italian build quality and a ton of fun to play, it's hard to go wrong with this one!



* Shipping costs will be high for this item but feel free to reach out directly for a more accurate shipping quote.
* If you are located outside the US and aren't able to place your order online, please contact us to discuss shipping quotes.