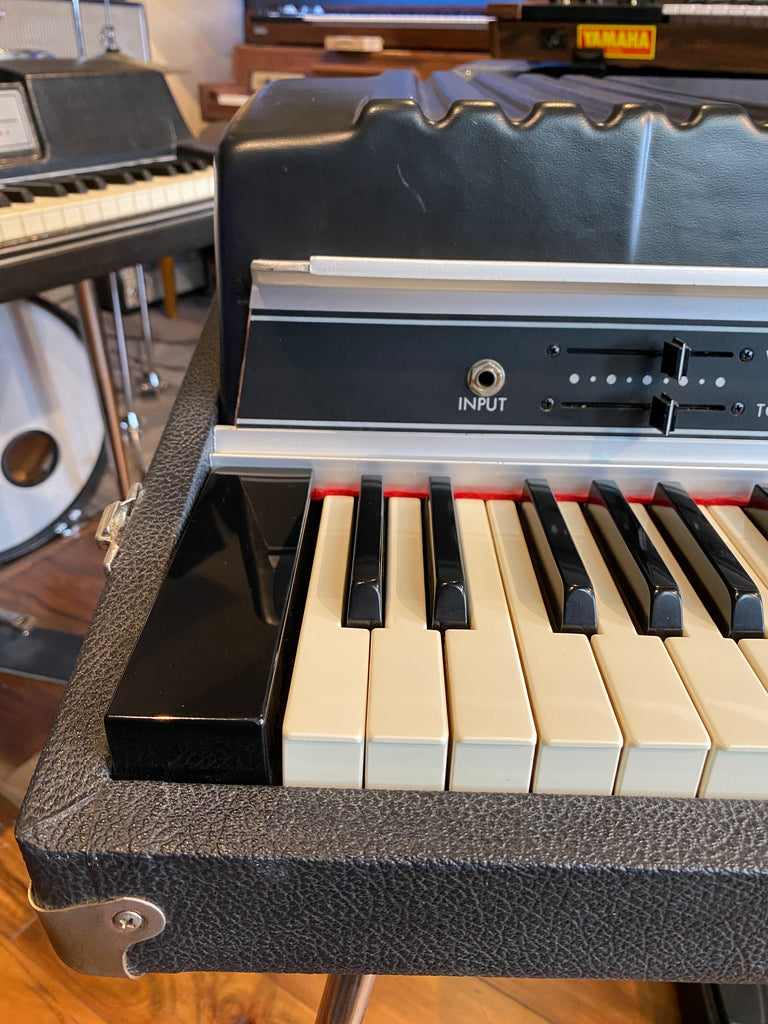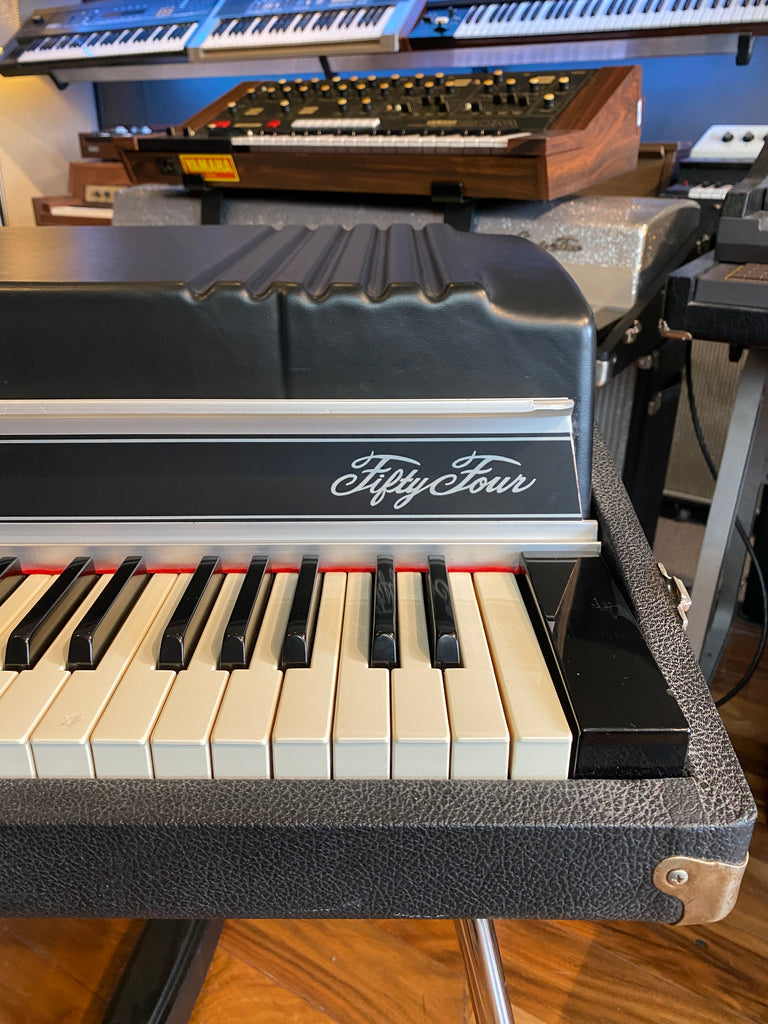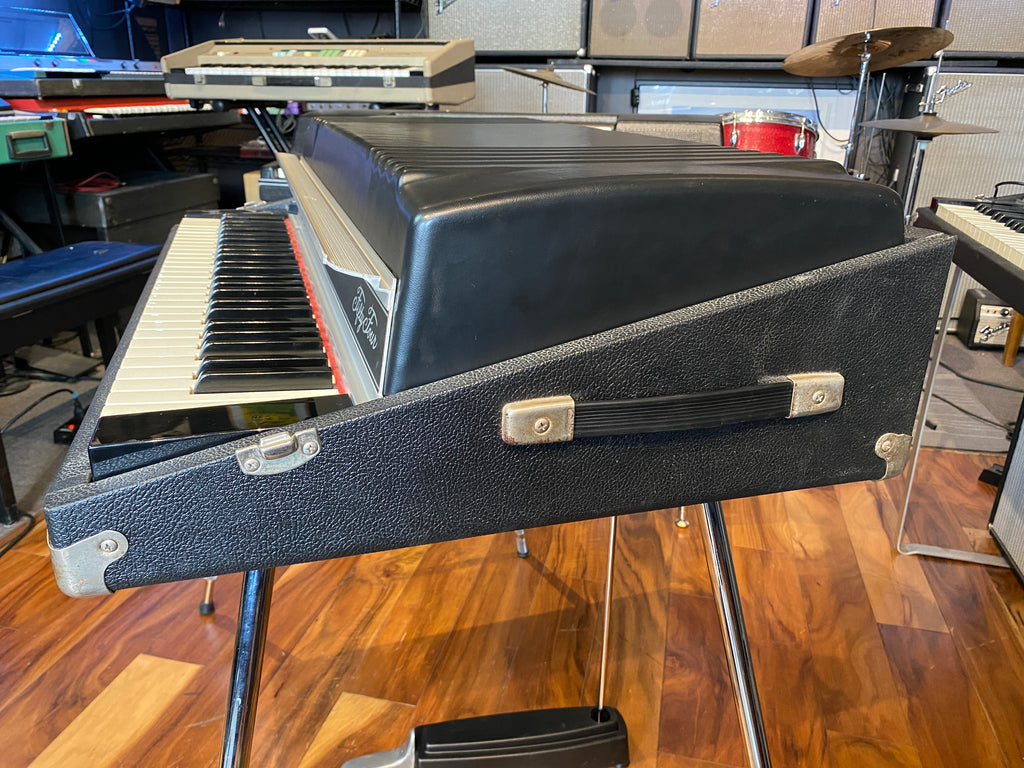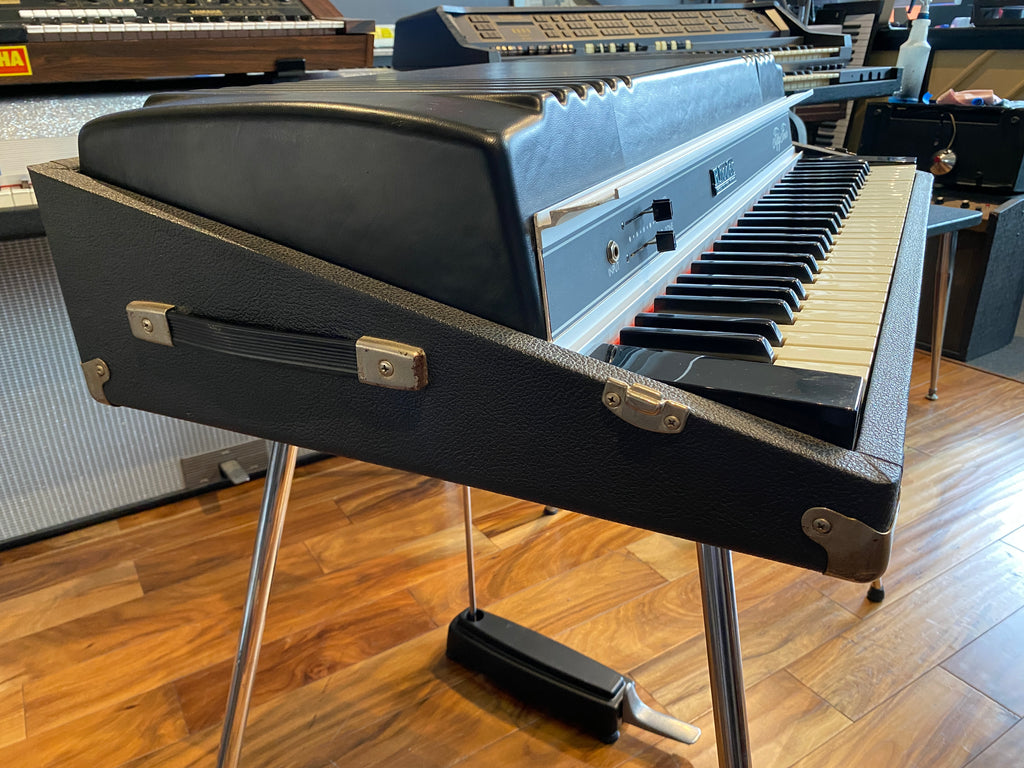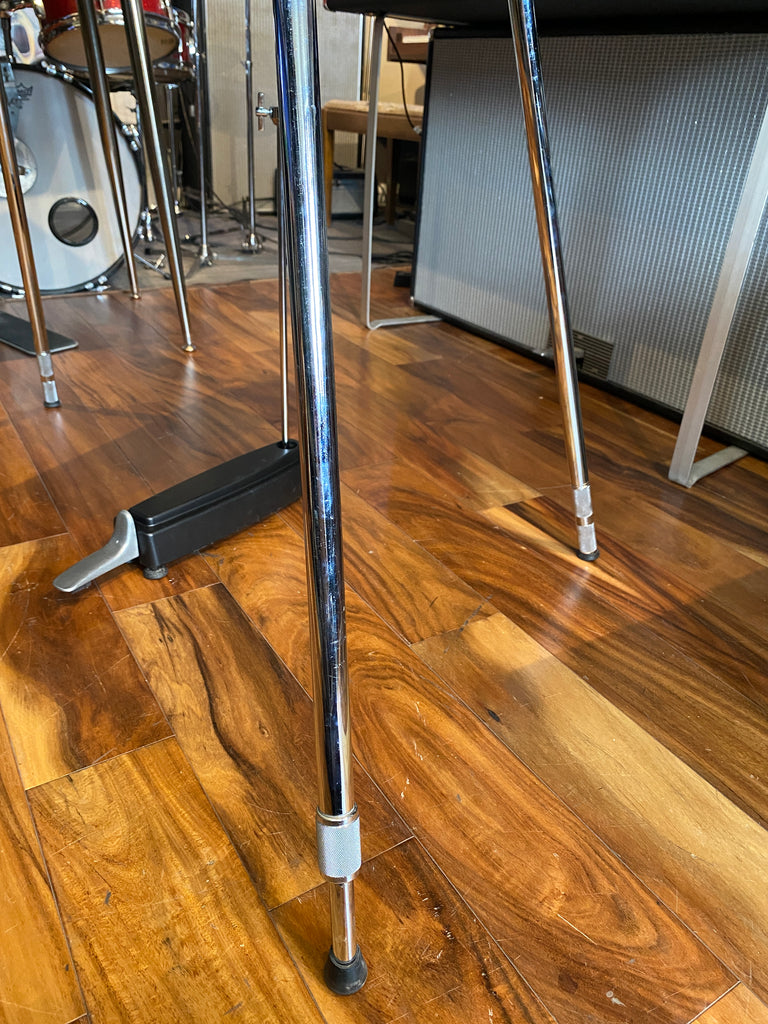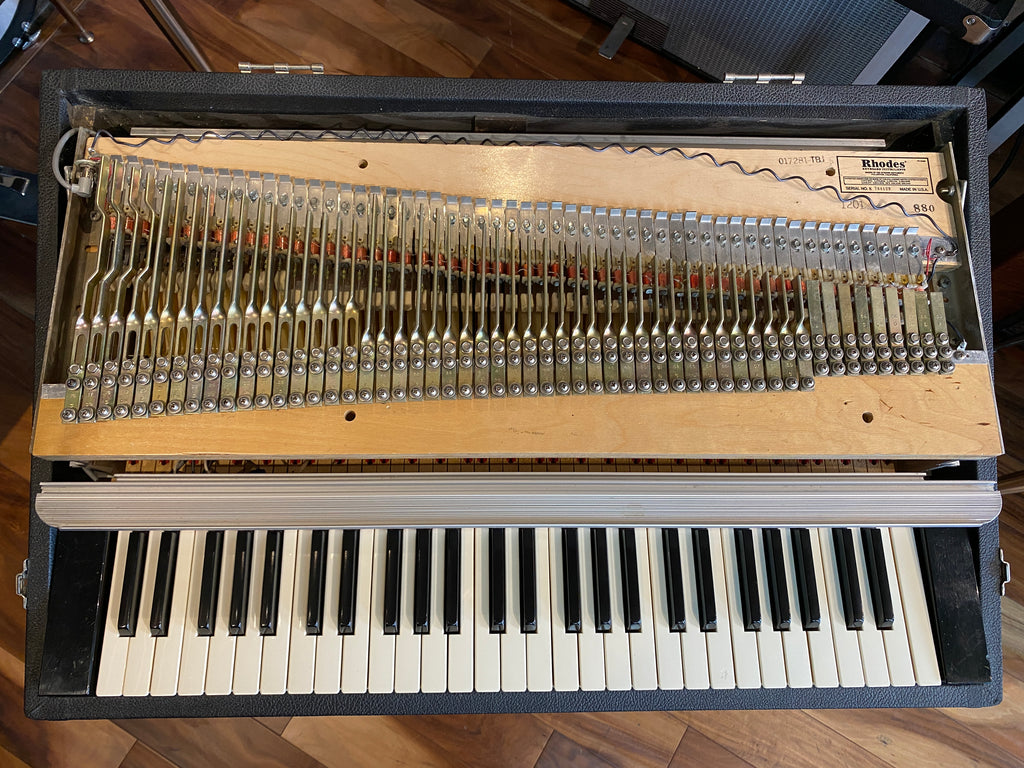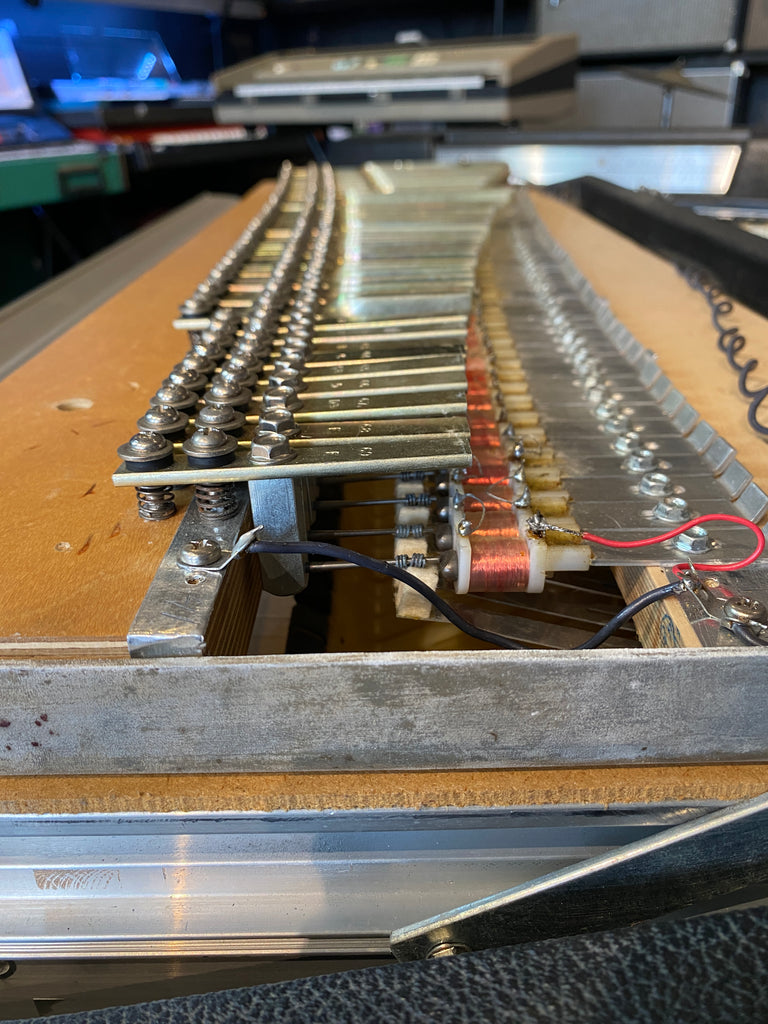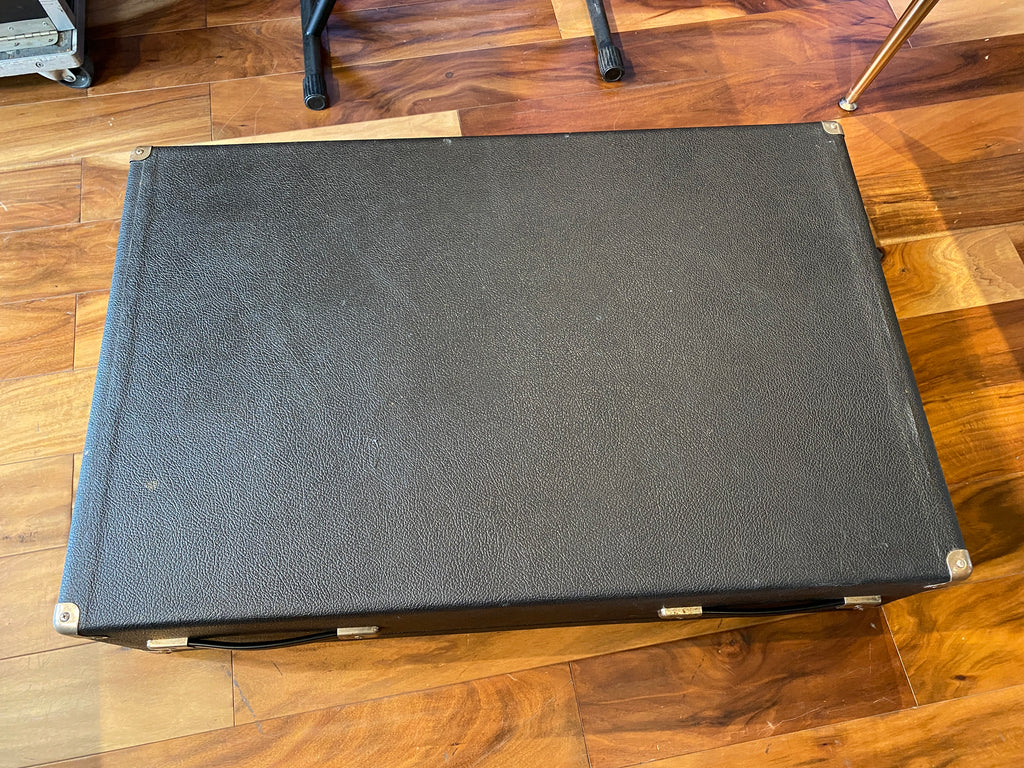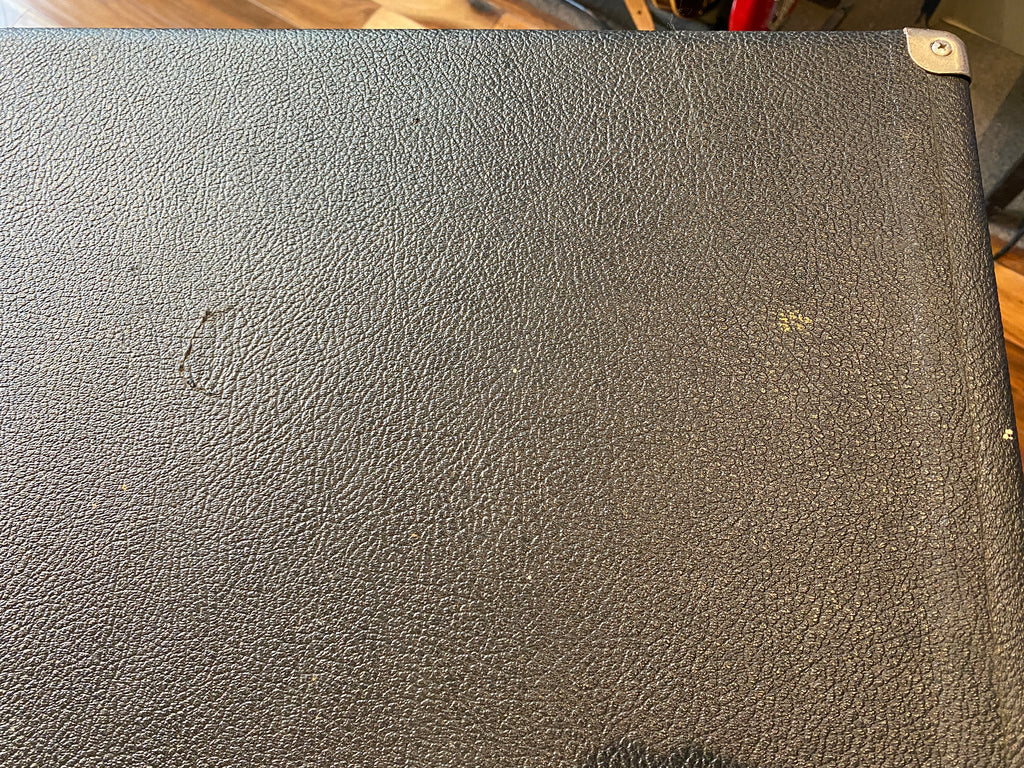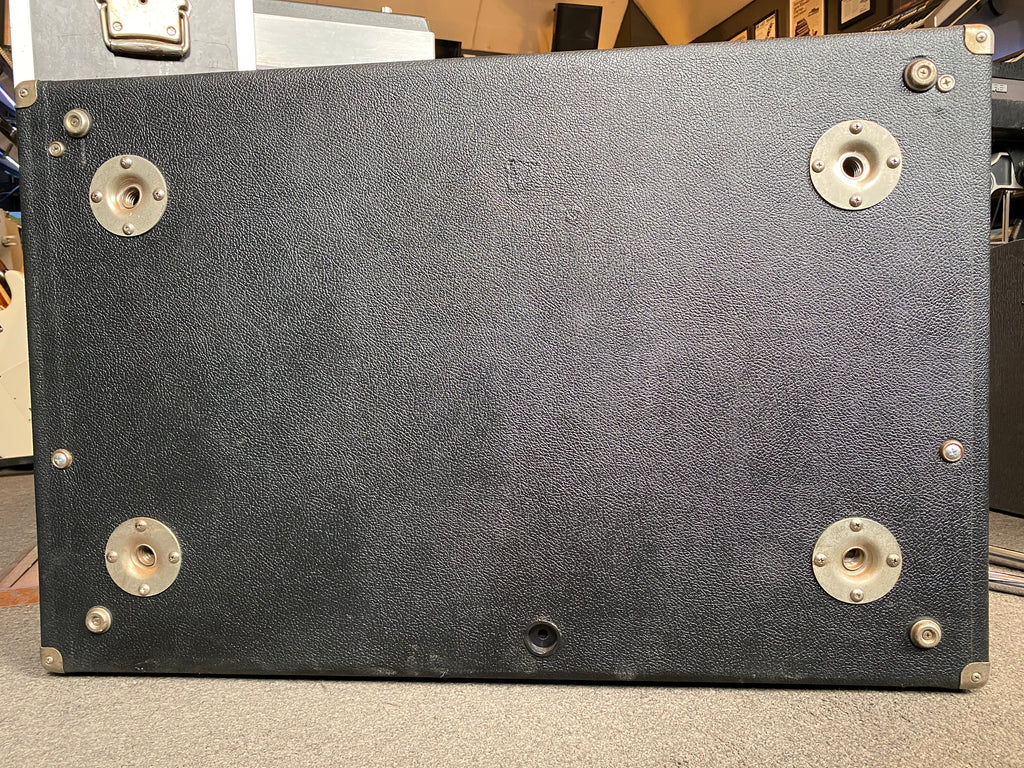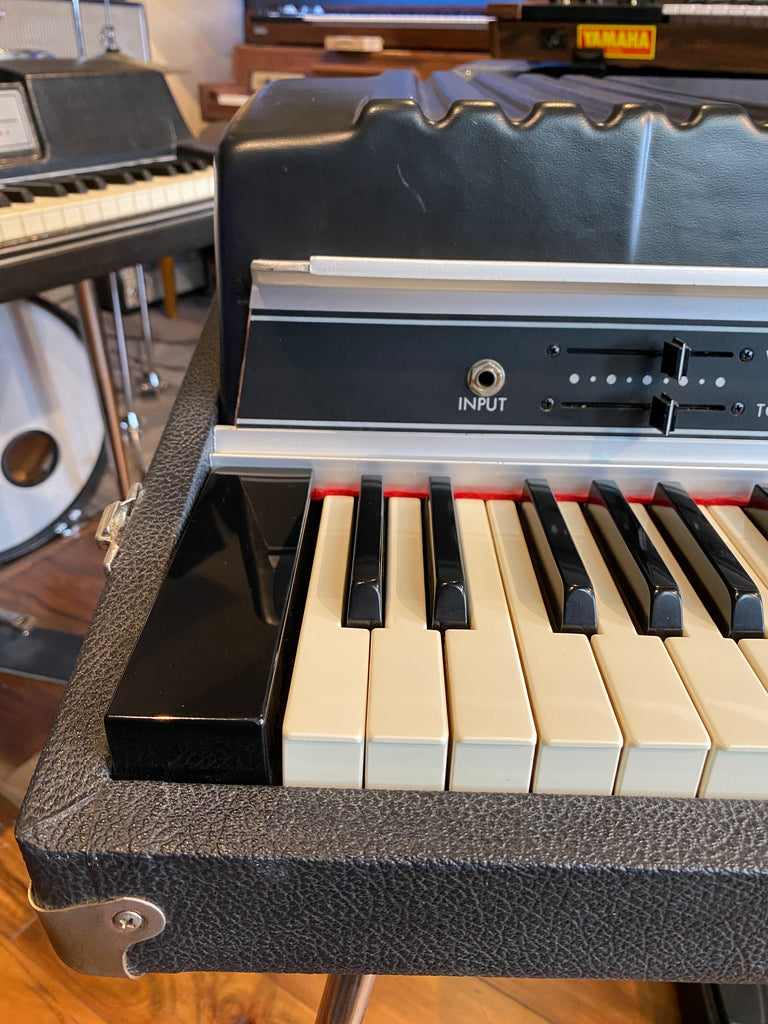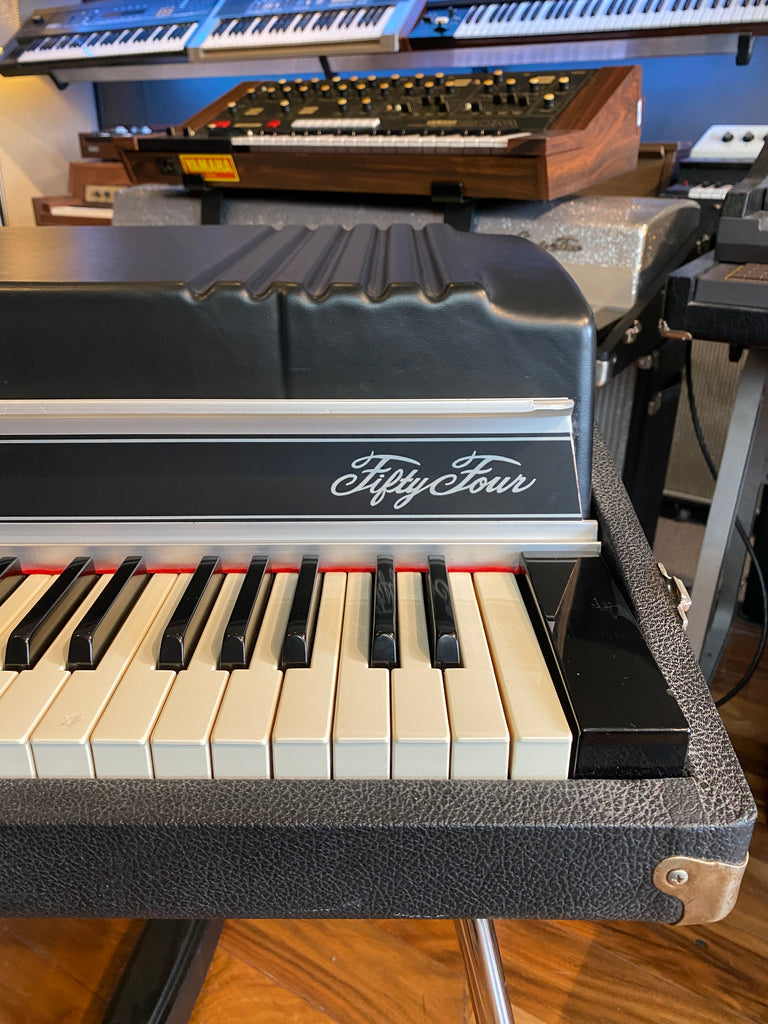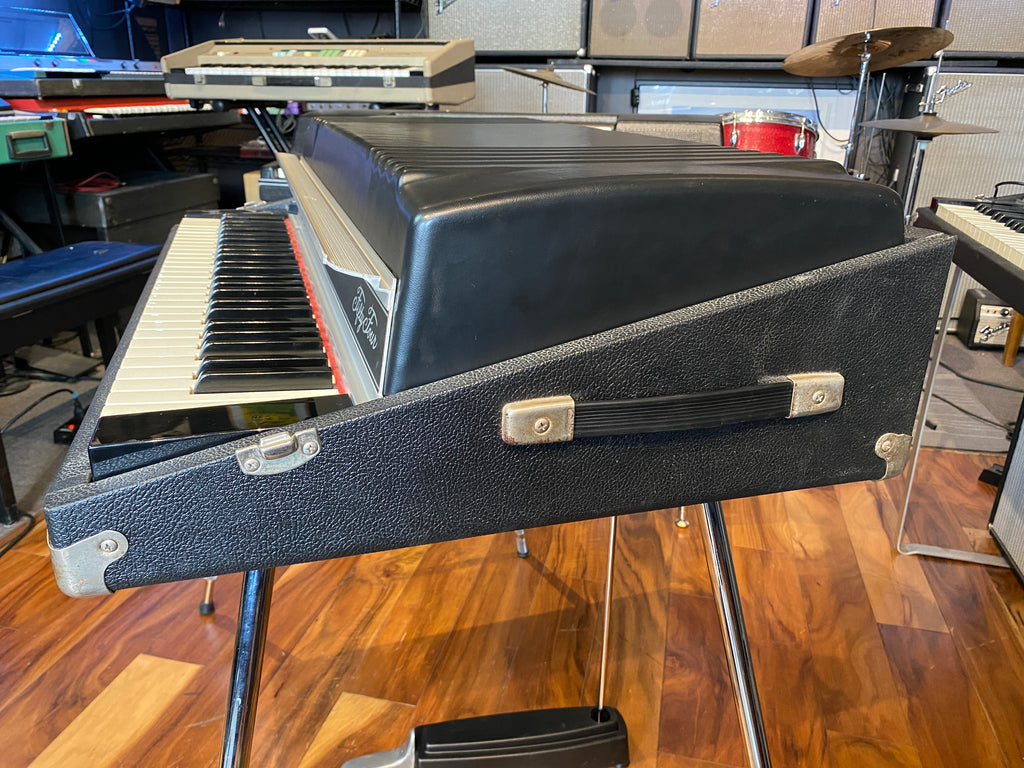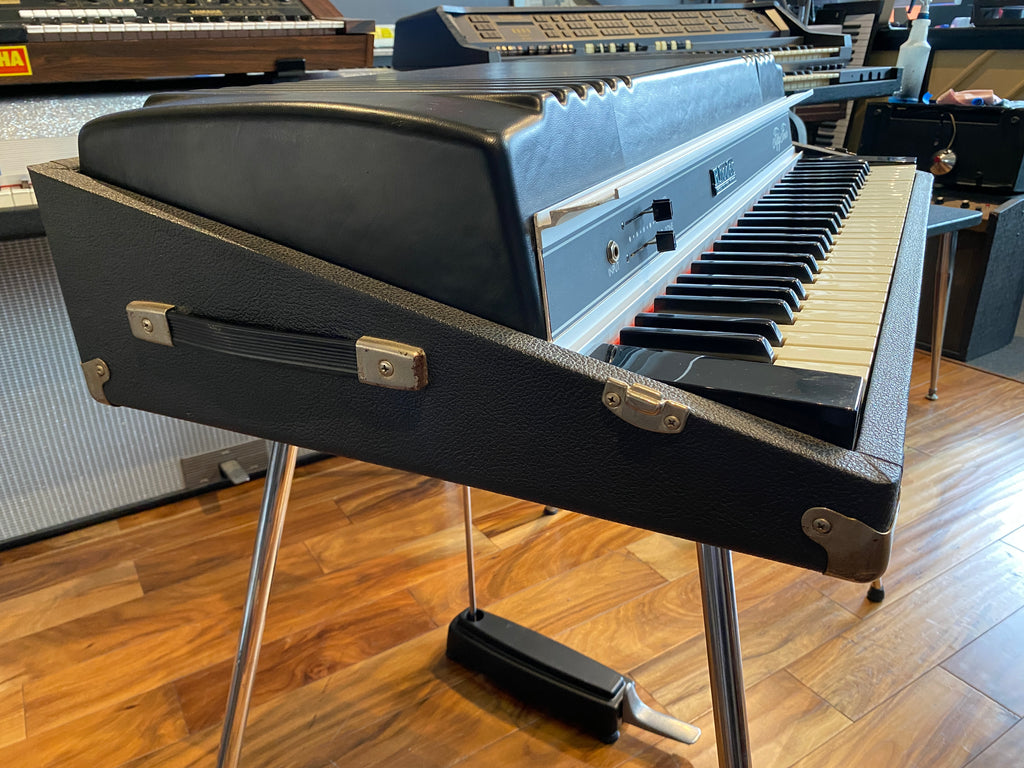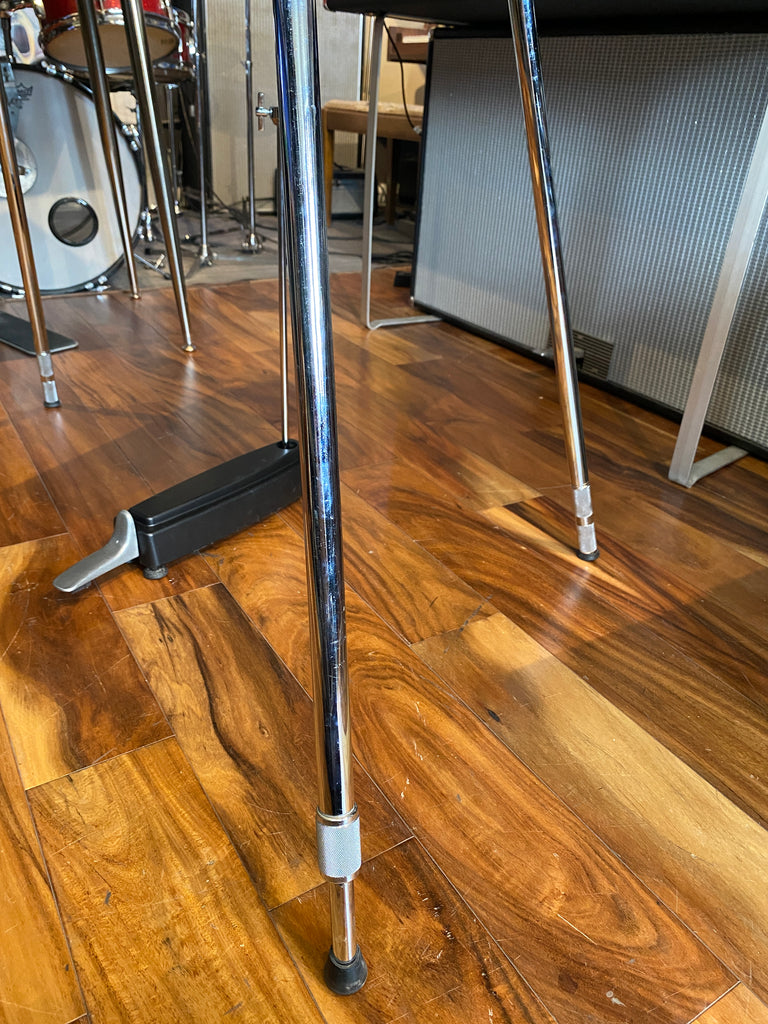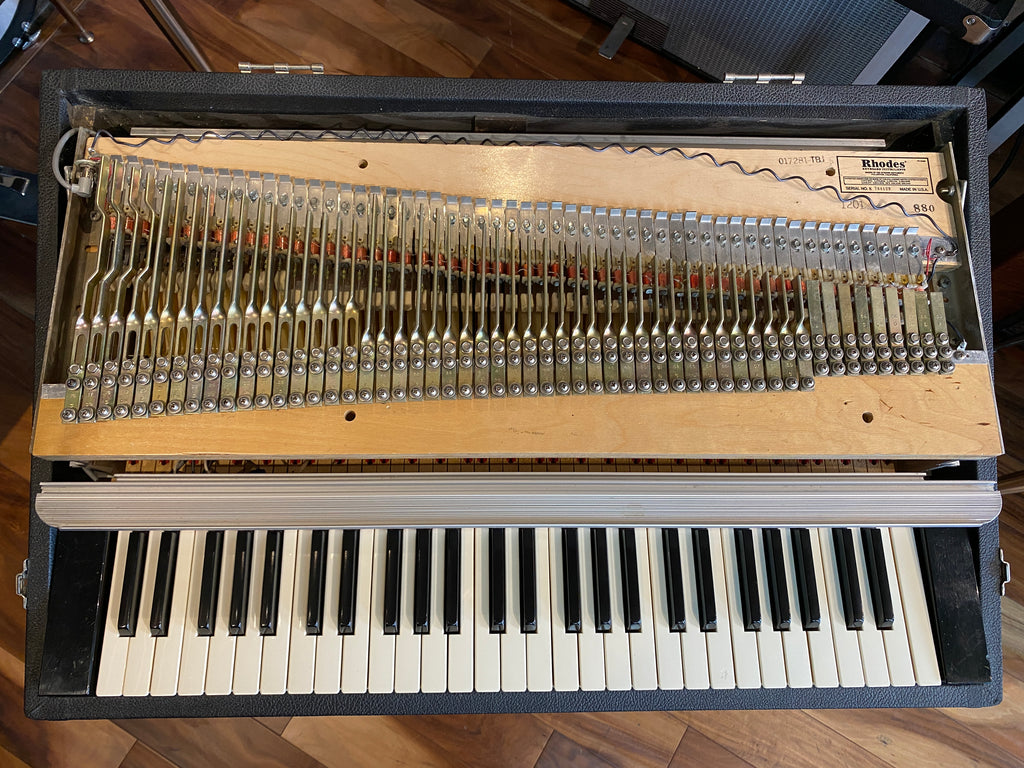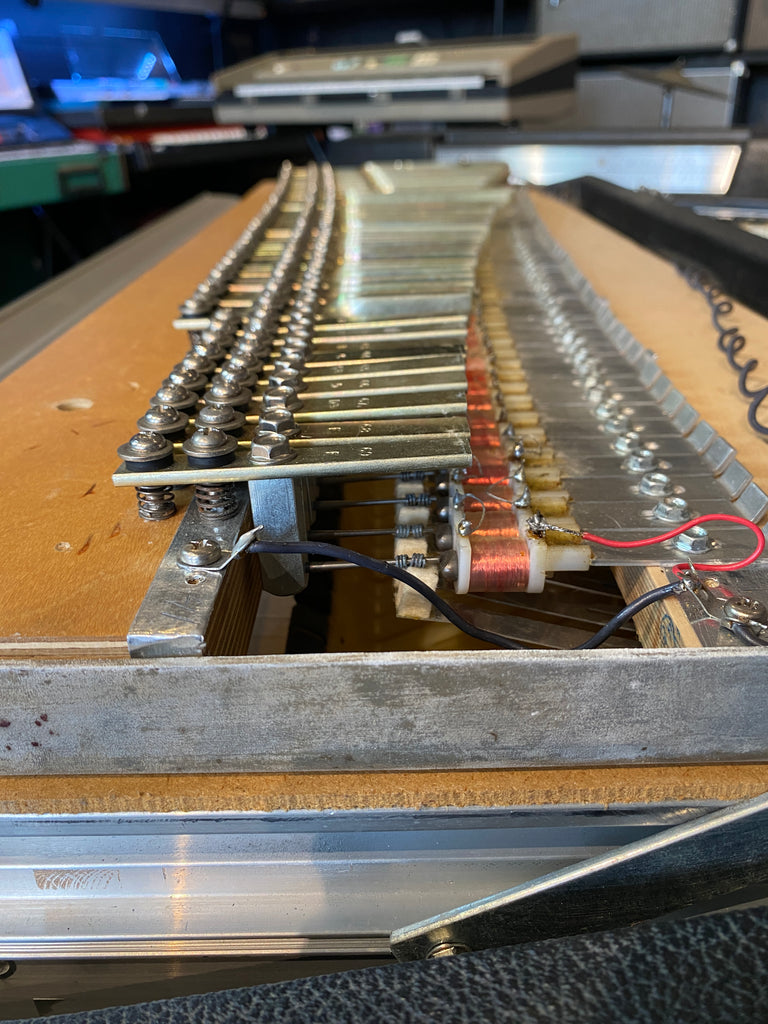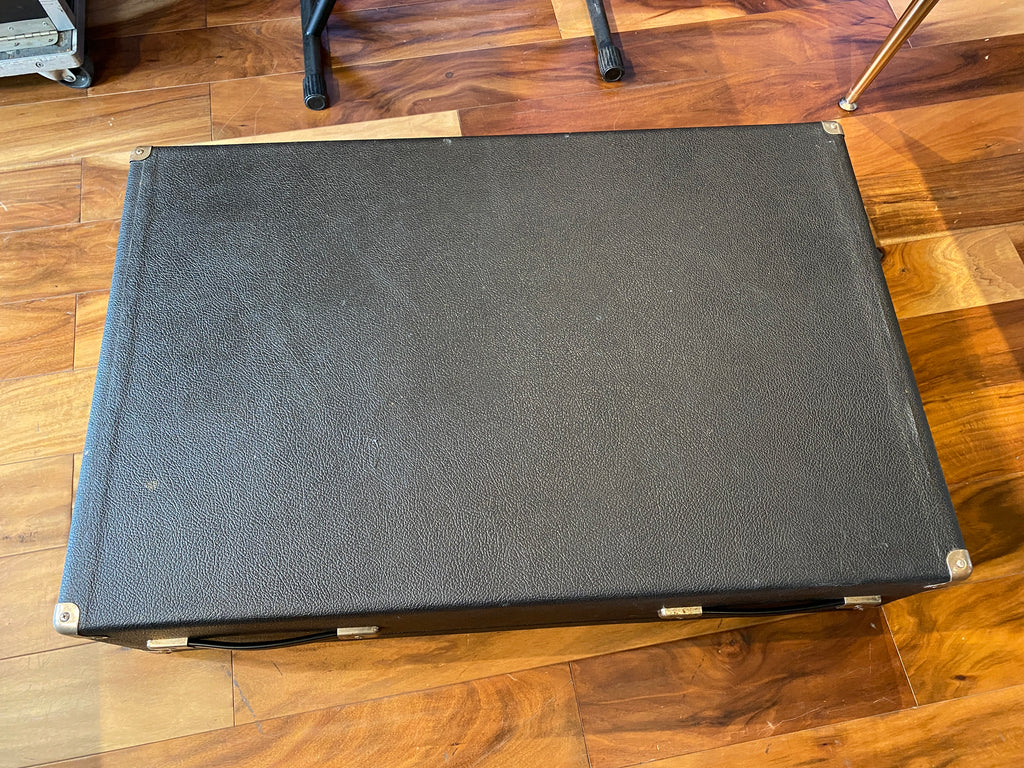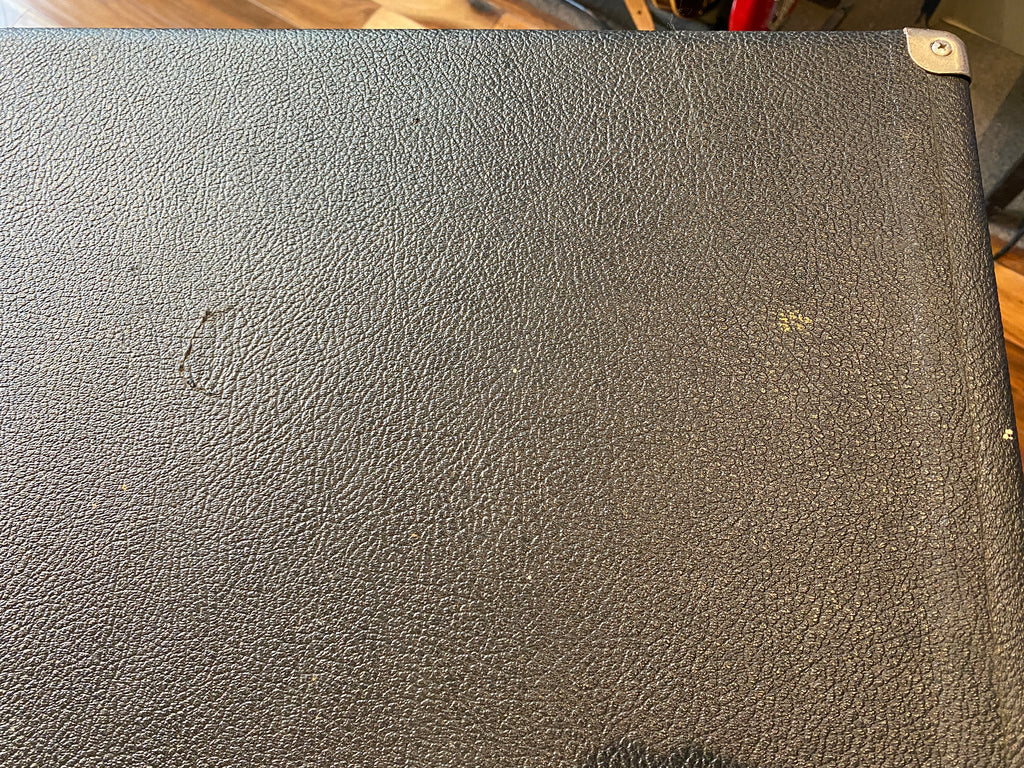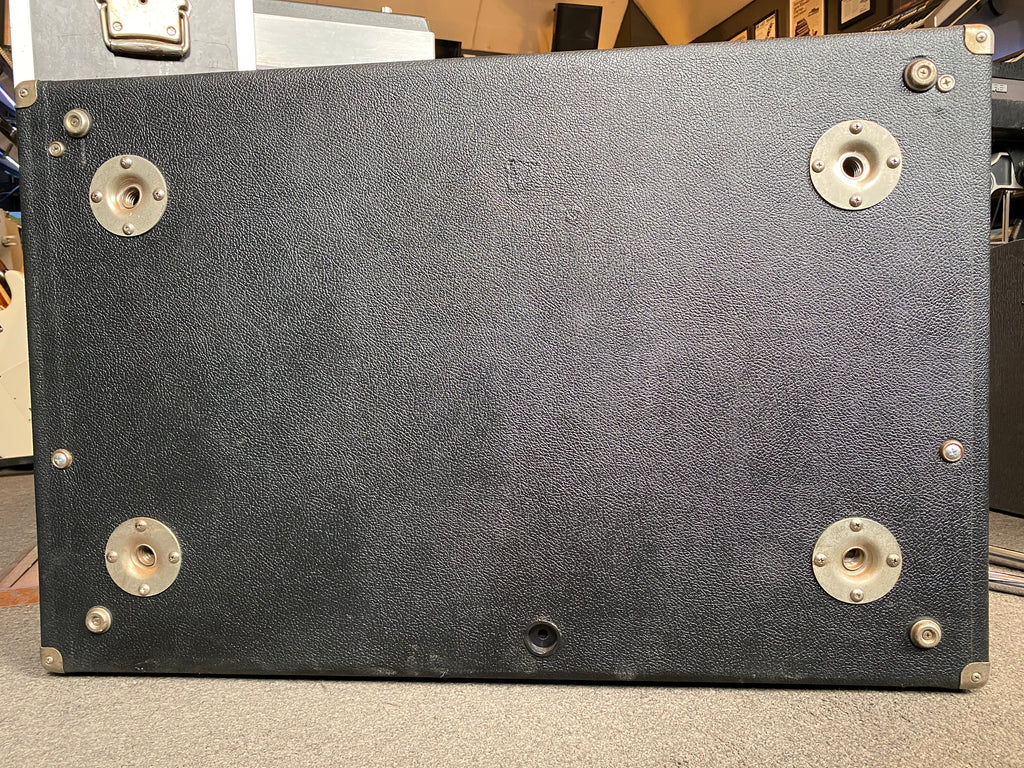 Rhodes Fifty-Four Vintage 54-Key Electric Piano 1980 Pro Serviced
For sale is a 1980 Rhodes 54 electric piano in excellent playing condition. This rare model has all the charm and sweet tones of a Mark II in a compact, gig-worthy package. The compact form factor makes this piano ideal for gigging or saving space in your studio without sacrificing the Rhodes feel and tones that we all know and love.
This instrument has been thoroughly serviced by a professional technician and is backed by our CV Keyboards 3-month warranty. Our shop has extensive experience working with Rhodes pianos and our philosophy is that the original parts are almost always better so we'll do what we can to salvage them rather than swapping them out with reproductions –– this piano is particularly clean and the parts are all original, so we gave it a good tuning and voicing in our shop and it's playing and sounding better than ever. It shows a few normal cosmetic signs of play, one small tolex rip on the lid and a couple other scuffs and scrapes throughout (see photos), but overall this piano is one of the cleanest we've seen and is in excellent shape for its age. Includes original lid, legs, sustain pedal and rod.
* Shipping costs will be high for this item but feel free to reach out directly before placing your order for a more accurate quote.
* If you are located outside the US and aren't able to place your order online, please contact us to discuss shipping quotes.