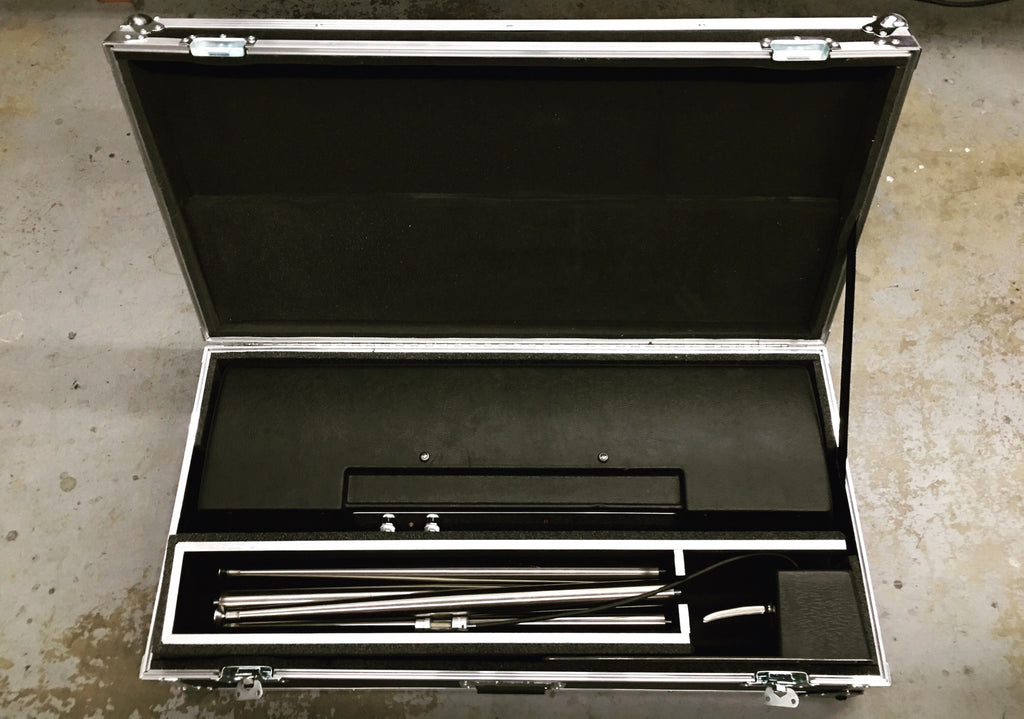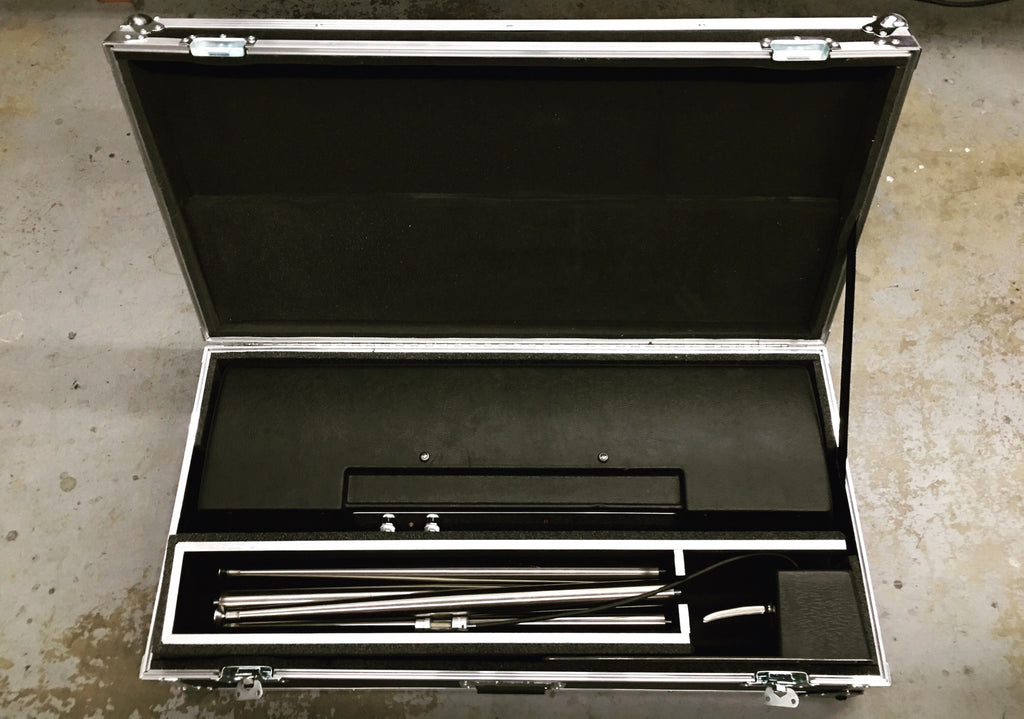 Wurlitzer EP200/a Case w/ Leg and Pedal Slot w/ wheels
Perfect for transporting your Wurlitzer 200/200A. Cushioned Pull out tray made for legs, pedal and cables. 
After much demand, we designed this case as small and light as possible while being hard wearing. You'll see similar looking cases for less money but the quality and protection you will not. Great for around town gigs, studio work or flying on your next tour and keeping your Wurly safe! 
Easy to transport on 2 corner pull along wheels. 
Lightweight and heavy duty.